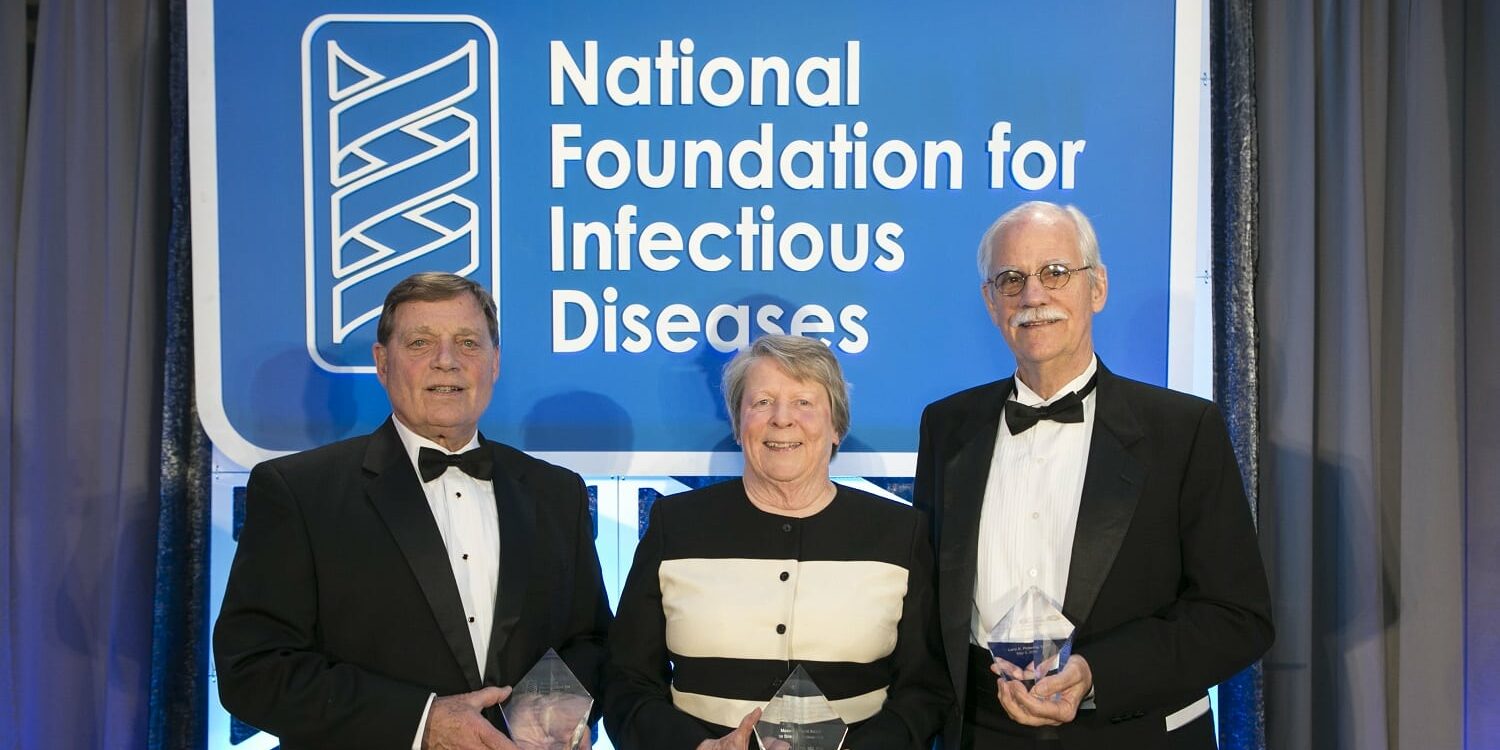 Earlier this month, the stars of the infectious disease community came out to celebrate three heroes at the 2016 National Foundation for Infectious Diseases (NFID) Awards Dinner, also referred to as the "Oscars of Infectious Diseases." Past awardee Anthony S. Fauci, MD, presented Diane E. Griffin, MD, PhD with the 2016 Maxwell Finland Award for Scientific Achievement, Robert E. Black, MD, MPH was presented with the 2016 Jimmy and Rosalynn Carter Humanitarian Award by Mathuram Santosham, MD, MPH, and Larry K. Pickering, MD received the 2016 John P. Utz Leadership Award from NFID President-Elect Walter A. Orenstein, MD.

In thanking the many individuals who mentored him throughout his career, from his early days at West Virginia University School of Medicine, Dr. Larry K. Pickering recognized the importance of both being a mentor and having strong mentors, as advisors, teachers, role models, and friends. View Dr. Pickering's acceptance speech: 
In accepting the 2016 Maxwell Finland Award for Scientific Achievement, Dr. Diane E. Griffin noted that she was honored to be nominated by past NFID awardees; Samuel L. Katz, MD and Anthony S. Fauci, MD. She also emphasized the importance of mentors in providing her with opportunities to advance and grow her interests throughout her career. At Stanford University School of Medicine, in addition to being introduced to new ideas, new people, and new possibilities, Dr. Griffin also met more women in the sciences and saw them doing things she had never considered doing, further shaping her professional career, spent entirely at Johns Hopkins University. View Dr. Griffin's acceptance speech:
Reflecting on his career, Dr. Robert E. Black noted that, "a collegial atmosphere is essential to good science and including young investigators on the team is vital." He thanked the terrific mentors who helped him learn on the job and noted that we owe the same to the next generation. While Dr. Black was honored in recognition of his lifelong work to improve the lives of millions of children, his colleagues also praised his commitment to training and mentoring the next generation of health researchers. His work continues and will expand through the countless young health researchers who have learned at his side as their mentor, and who have now become public health leaders in their own right. View Dr. Black's acceptance speech:
Congratulations to Drs. Black, Griffin, and Pickering on receiving these prestigious and well-deserved awards. Their passionate speeches clearly demonstrate why they are such important leaders in the fight against infectious diseases and provide insight into their selection as 2016 awardees. View photos from the 2016 NFID Awards Dinner.
NFID is currently seeking nominations for the 2017 Jimmy and Rosalynn Carter Humanitarian Award and Maxwell Finland Award for Scientific Achievement, through June 30, 2016. All nominations must be submitted online at: 2017 Awards Nominations. Awards will be presented at a black-tie gala in the Spring of 2017 in the Washington, DC area.
To join the conversation, follow us on Twitter (@nfidvaccines) using the hashtag #NFIDawards, like us on Facebook, join the NFID Linkedin Group, and subscribe to NFID Updates.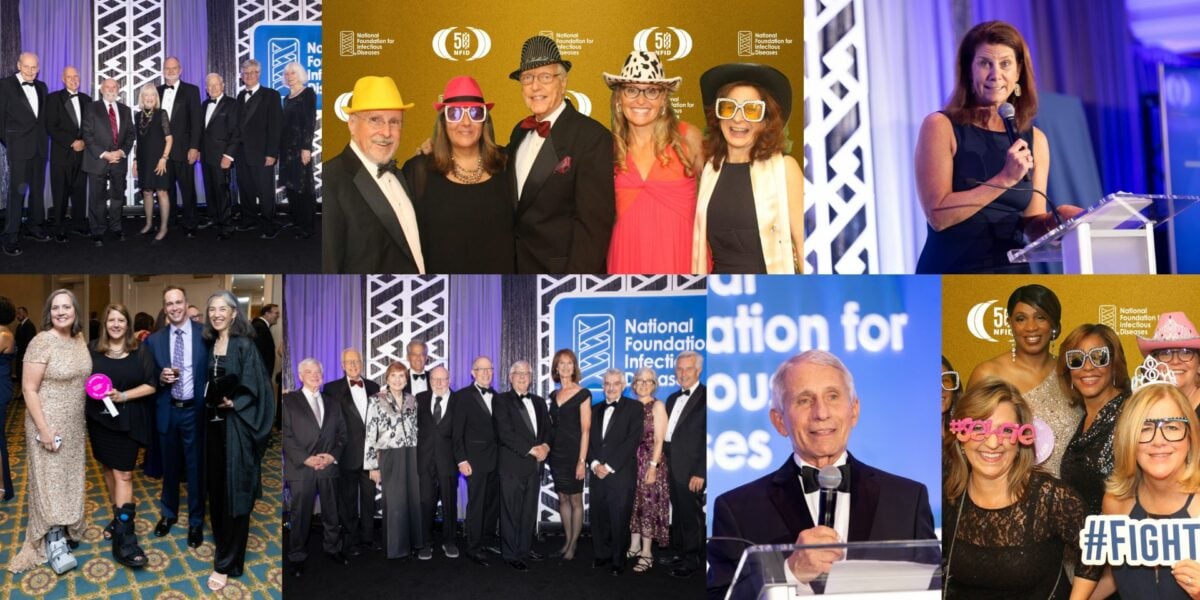 The stars of public health gathered together for the star-studded NFID 50th Anniversary Gala, including more than 20 past recipients of the prestigious NFID awards