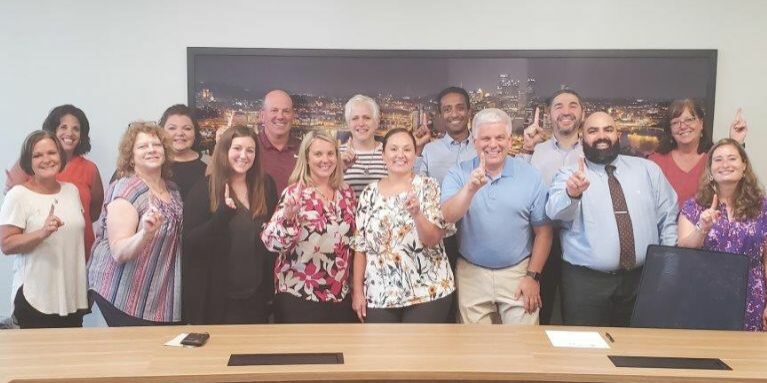 Research shows that strong recommendations from healthcare professionals matter in increasing vaccination rates. Special thanks to Christy Morehouse, senior operations manager, and Jeni Obenrader, PharmD, pharmacy manager of the Clinical Interdisciplinary Care Team at Premier Medical Associates in Monroeville, PA, for this guest blog post.
At Premier Medical Associates, we believe better health starts with better care. And one of the best things we can do to provide better care is to ensure our patients stay up to date on all routine vaccinations, increasing their protection against serious diseases such as influenza (flu), pneumonia, shingles, tetanus, and pertussis (whooping cough).
Like many of our peer medical groups and health systems, our team takes many steps to prepare in advance of each flu vaccination season. We think carefully about our vaccine supply, attempt to anticipate demand, and order accordingly. We plan the logistics for our walk-in flu clinics and refresh our providers and staff on the latest guidelines from the Centers for Disease Control and Prevention (CDC).
We emphasized what can often be an overlooked step to driving improvement in adult immunization rates—we focused on how to make strong vaccine recommendations to our patients.
As a part of this effort, we gathered physicians and managers in our primary care and pediatric departments for an educational event that included watching 5 Strategies to Strengthen Your Vaccine Recommendations, a video developed by the Rise to Immunize™ campaign and the National Foundation for Infectious Diseases (NFID), and discussed how to apply these strategies in our practices.
The resulting conversation was an excellent exercise in preparing for the 2022-2023 flu season. We brainstormed examples of direct and presumptive vaccine recommendations and discussed different messaging that has resonated with patients in the past. Throughout the event, we also identified how our team-based approach informs and supports vaccine recommendations. From utilizing pre-visit planning and team huddles to identify patients due for vaccines to elevating patient refusals to the appropriate provider for a follow-up conversation—it takes a team to increase vaccination rates.
Premier Medical Associates is proud to be part of a larger team working together on improving immunization rates. We are one of the 67 medical groups and health systems that have joined the AMGA Rise to Immunize campaign to work together to administer 25 million routine adult vaccines by 2025. This educational event is just one of many campaign activities that is helping us to prepare for the upcoming respiratory season and, ultimately, to provide better care to our patients.
---
5 Strategies to Strengthen Your Vaccine Recommendations
Watch the campaign video and download the factsheet to learn more:
---
Show your support for annual flu vaccination by joining the NFID Leading By Example initiative to make a public commitment to flu prevention:
---
To join the conversation and get the latest news on infectious diseases, follow NFID (@NFIDvaccines) and AMGA (@theAMGA) on Twitter using the hashtags #FightFlu and #GetVaccinated, like NFID on Facebook, follow NFID on Instagram, visit NFID on LinkedIn, and subscribe to receive future NFID Updates.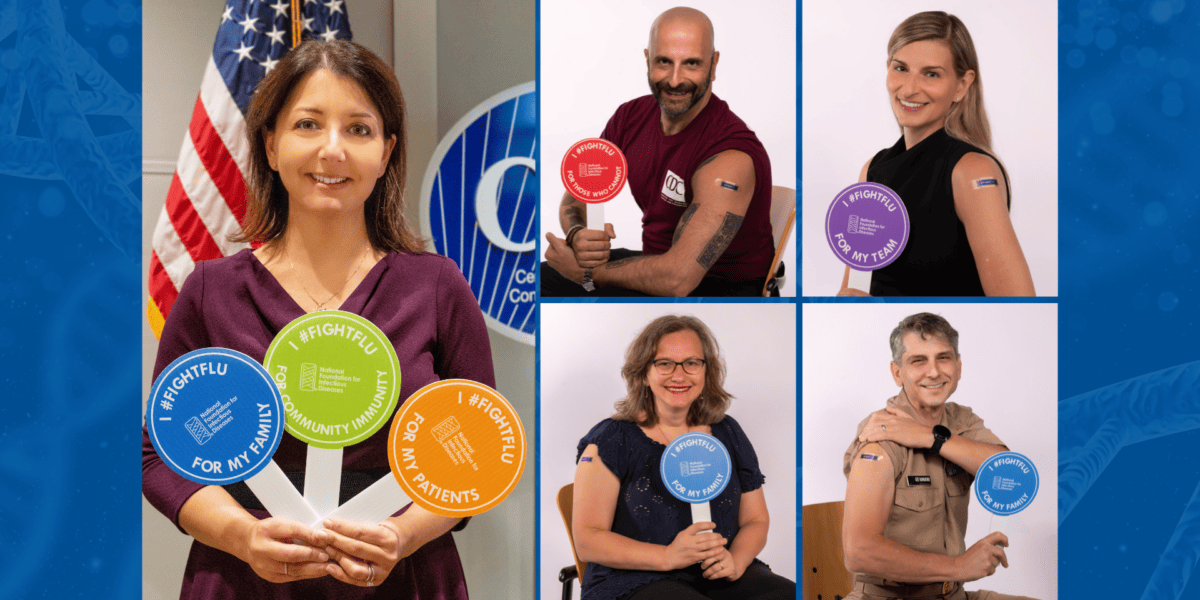 CDC guest post on the importance of disease prevention and leading by example to help protect against flu, COVID-19, and RSV