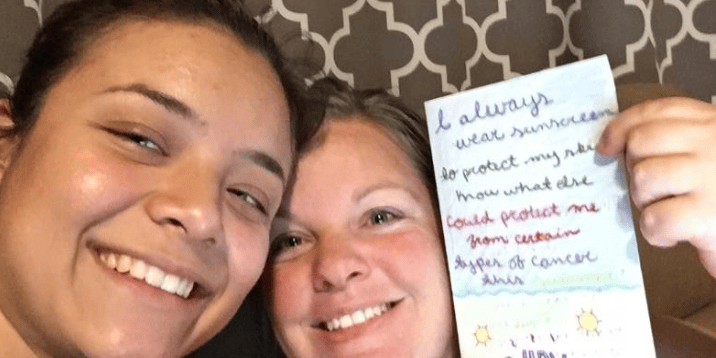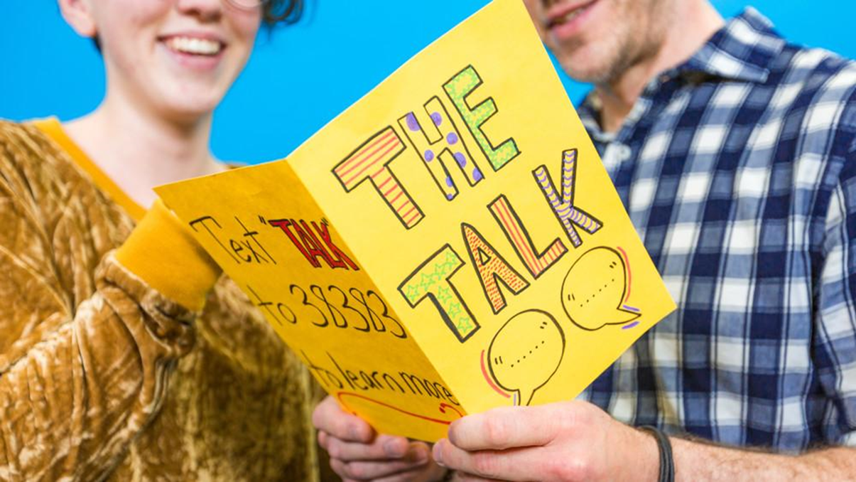 Human papillomavirus (HPV) vaccines are safe and effective in preventing certain types of cancers, but for many preteens and teens, having 'the talk' with their parents or guardians about preventing a sexually-transmitted infection (STI) can be awkward.
HPV is the most common STI and is the primary cause of cervical cancer as well as other diseases affecting both males and females, including cancers of the mouth and throat and genital warts. In the US, there are an estimated 14 million new HPV infections each year, and 79 million individuals, most in their late teens and early 20s, are infected with HPV. The Centers for Disease Control and Prevention (CDC) recommends HPV vaccination starting at age 11 to 12 years.
To help initiate 'The Talk' about HPV, the National Foundation for Infectious Diseases (NFID) developed an HPV awareness campaign in collaboration with DoSomething.org, a social advocacy group for young people with a digital platform reaching more than six  million adolescents. The 2018 campaign helped raise awareness about HPV with  participants creating and sharing cards with their parents/guardians to start a conversation about HPV vaccination. The campaign also offered a $3,000 scholarship to one selected participant: Samantha Diaz. Her story follows:
It is so important to target young audiences and share how vaccination can help aid against this deadly virus! Knowledge is power!

-Samantha Diaz, 18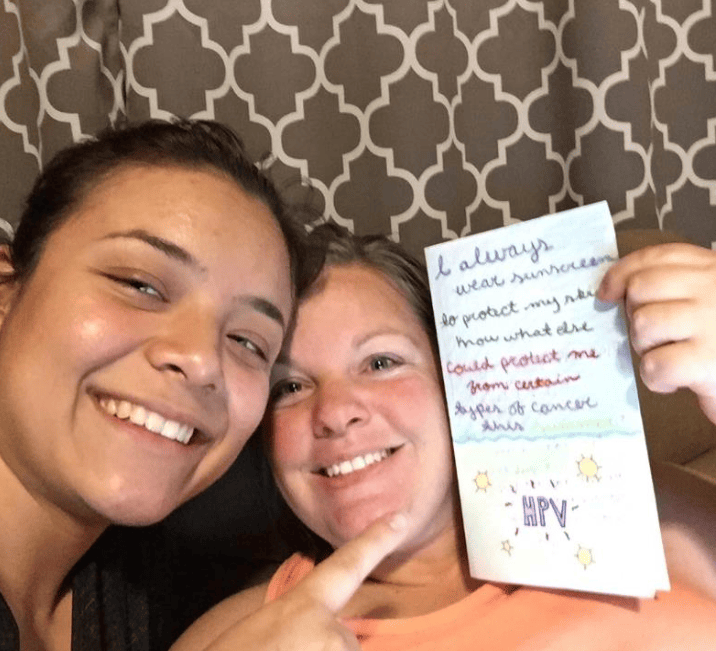 My name is Samantha Diaz and I am a first-generation college freshman at the University of Texas at Dallas. I am studying Molecular Biology and hope to go to medical school and eventually become a surgeon!
This campaign is important to me because in the small city I grew up in, there is little awareness about HPV. As a young adult, I believe that this taboo topic should be discussed and that people should use their platforms to spread the word about the effects of HPV and the importance of vaccination.
To see the gallery with other inspiring entries, view The Talk: Top Submissions. Some highlights include:
"This campaign is important to me because of my family history of cancer. My mom and my grandma have had cancer and two of my grandparents died of cancer. This vaccine helps me and my parents take one cancer worry away. Also, I don't want to be someone who can spread this virus." – Xander, 14
"No one should feel too shy to protect themselves. "The Talk" campaign not only normalizes heavy topics such as the transmission of STIs, but celebrates communication among families. A sex-positive campaign like this teaches my generation to be comfortable asking for what we need. I believe that the society that is open to discussing what we need, is the society that progresses." – Allison, 17
"Cervical cancer is prevalent in my family, so I got my HPV vaccine. I think it's important that everyone protect themselves as much as possible especially since things like this are available now." – Tyler, 17
View Additional Resources:
To join the conversation, follow NFID (@NFIDvaccines) and DoSomething (@dosomething) on Twitter using the hashtag #PreventHPV, like NFID and DoSomething on Facebook, follow NFID and DoSomething on Instagram, join the NFID Linkedin Group, and subscribe to receive future NFID Updates.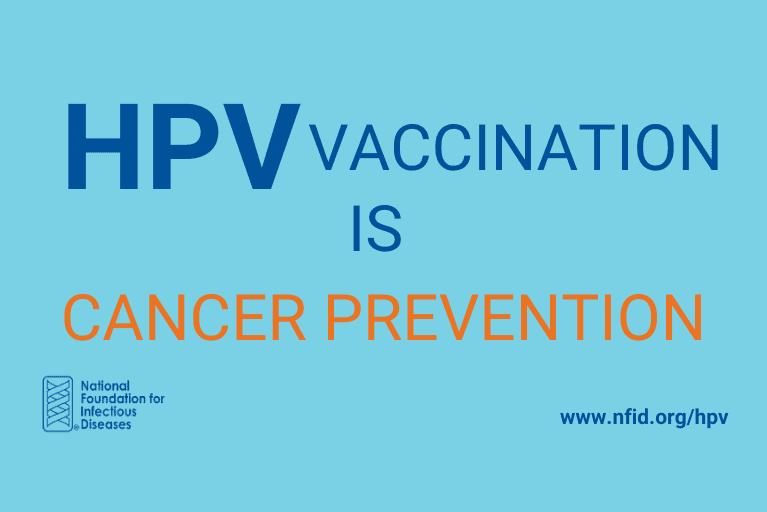 Human papillomavirus (HPV) is the most commonly sexually-transmitted infection in the US and is the cause of almost all cervical cancers in women. Nearly 80 million individuals in the US, most in their teens and early 20s, are infected with HPV …