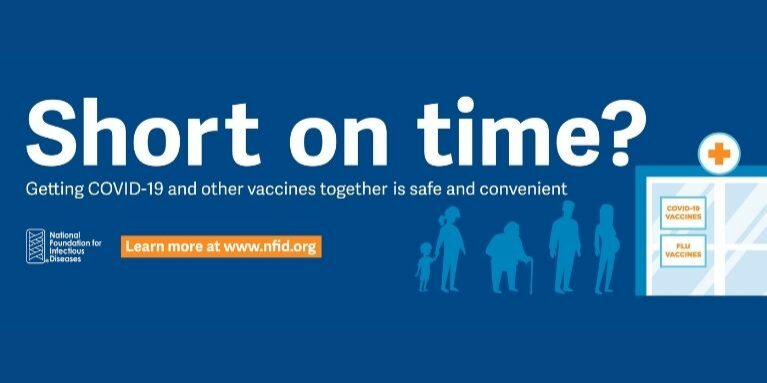 Giving COVID-19 and other vaccines at the same time, often referred to as vaccine coadministration, is safe and convenient, and can be an important strategy to ensure that individuals of all ages stay up to date on all recommended vaccines. Routine vaccination rates have declined significantly during the COVID-19 pandemic, which makes educating the public and healthcare professionals about vaccine coadministration all the more important.
The ongoing effort to promote COVID-19 vaccines and booster doses across the US creates an opportunity to make sure that individuals are also vaccinated against influenza (flu), pneumococcal disease, and other vaccine-preventable diseases.
If multiple vaccines are given during a single visit, the Centers for Disease Control and Prevention (CDC) recommends administering each injection in a different injection site. COVID-19 vaccines and other vaccines that may be more likely to cause a local reaction should be given in different limbs, if possible. Experience with coadministration of other vaccines has shown that possible side effects are generally similar when vaccines are given alone or with other vaccines.
It is prudent that we tell everyone who gets a COVID-19 and flu vaccine at the same time, don't plan something very big for the next day. If you get one vaccine in one arm and one in the other, you may have two sore arms. Don't enter a weightlifting contest the next day.

NFID Medical Director William Schaffner, MD
The National Foundation for Infectious Diseases (NFID) offers complimentary resources to help educate healthcare professionals and raise awareness among the public about vaccine coadministration:
Maintaining Your Health Isn't Much Different Than Maintaining Your Car:  30-second animated video highlighting the importance of staying up to date with all recommended vaccines, to can help protect yourself, your family, and those around you from serious preventable diseases.
Help Raise Awareness about Vaccine Coadministration
Help raise awareness about vaccine coadministration by sharing the NFID resources (video and graphics) on social media channels, using these sample posts with the hashtag #GetVaccinated:
Staying up to date with routine immunizations is an important part of health maintenance and disease prevention, and it is safe and convenient to get other recommended vaccines at the same time as a #COVID-19 vaccine. Learn more: www.nfid.org #GetVaccinated
What do mechanics and healthcare professionals have in common? Both can take care of routine maintenance during a single visit. It is safe and convenient to get routine vaccines at the same time as a #COVID-19 vaccine. Learn more: www.nfid.org #GetVaccinated
#DYK: Routine #vaccines can be administered at the same time as a #COVID-19 vaccine? Talk to a healthcare professional about other recommended vaccines you may need to help maintain your health. Learn more: www.nfid.org #GetVaccinated
To join the conversation and get the latest news on infectious diseases, follow NFID on Twitter using the hashtags #COVID-19 and #GetVaccinated, like us on Facebook, follow us on Instagram, visit us on LinkedIn, and subscribe to receive future NFID Updates.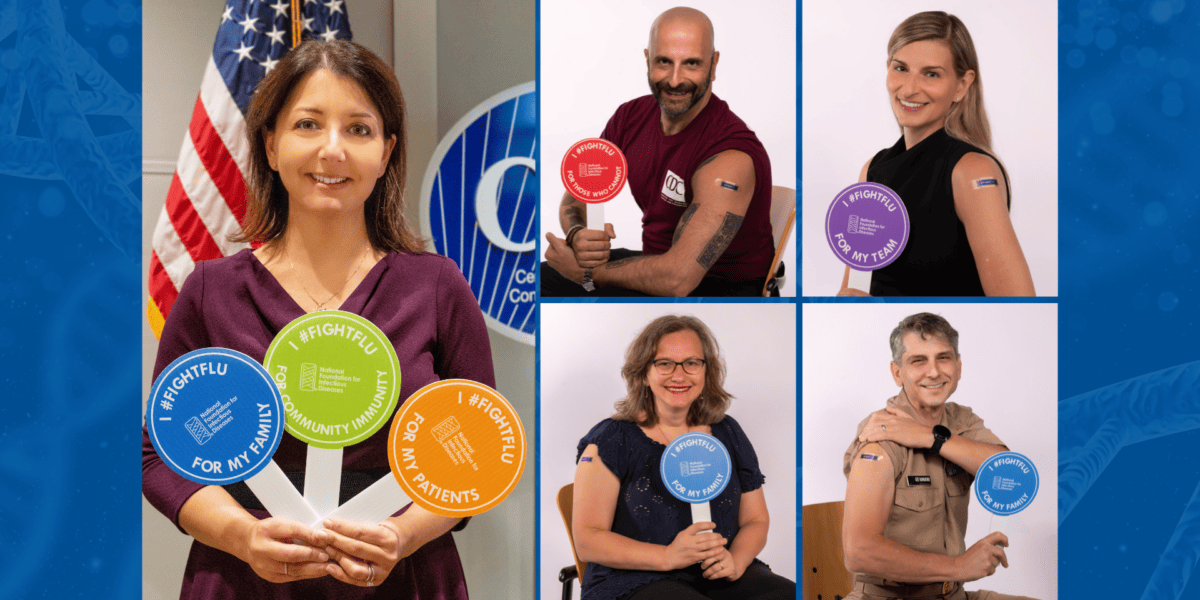 CDC guest post on the importance of disease prevention and leading by example to help protect against flu, COVID-19, and RSV