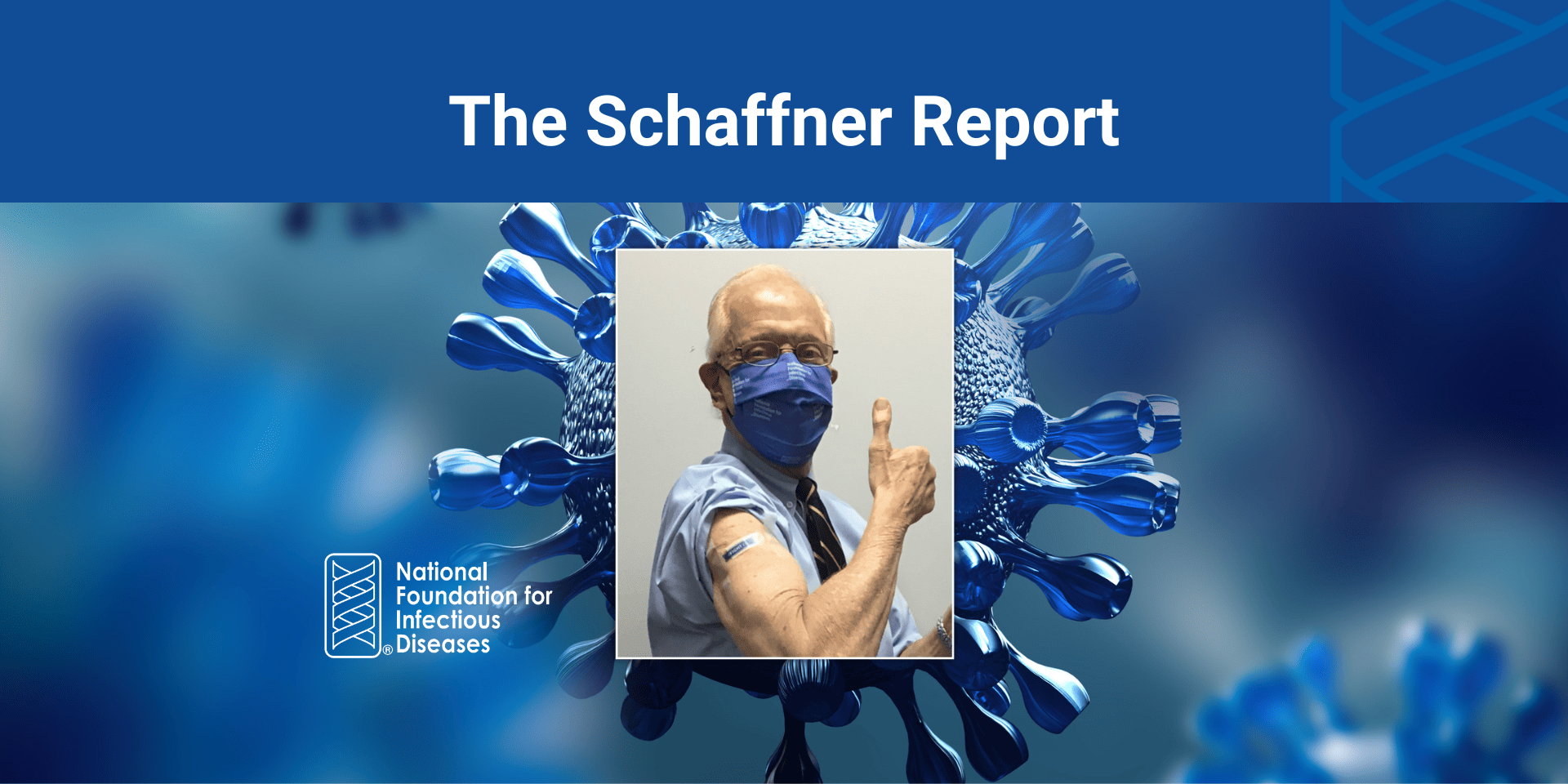 The widening circle of eligibility for COVID-19 vaccine booster doses has expanded once again and now includes all adults age 18 years and older. In this episode of the Schaffner Report, William Schaffner, MD, medical director of the National Foundation for Infectious Diseases (NFID), talks with NFID Executive Director & CEO Marla Dalton to share important  information about the new booster recommendations.
Information about COVID-19 vaccines is changing rapidly. View the latest information on COVID-19 vaccination from the Centers for Disease Control and Prevention (CDC).
Boosting is important. Everyone who is eligible, should get a booster dose for their own protection and to help protect their community …

William Schaffner, MD, NFID Medical Director
Learn More about COVID-19 Vaccines
COVID-19 vaccines are now recommended for everyone age 5 years and older in the US. All COVID-19 vaccine recipients age 18 years and older are eligible for boosters. COVID-19 vaccines can be given at the same time as other recommended vaccines, including influenza (flu) vaccines.
Read Frequently Asked Questions about COVID-19 and Frequently Asked Questions about COVID-19 Vaccines to learn more.
To join the conversation and get the latest news on infectious diseases, follow NFID on Twitter using the hashtags #COVID-19 #StopTheSpread, like us on Facebook, follow us on Instagram, visit us on LinkedIn, and subscribe to receive future NFID Updates.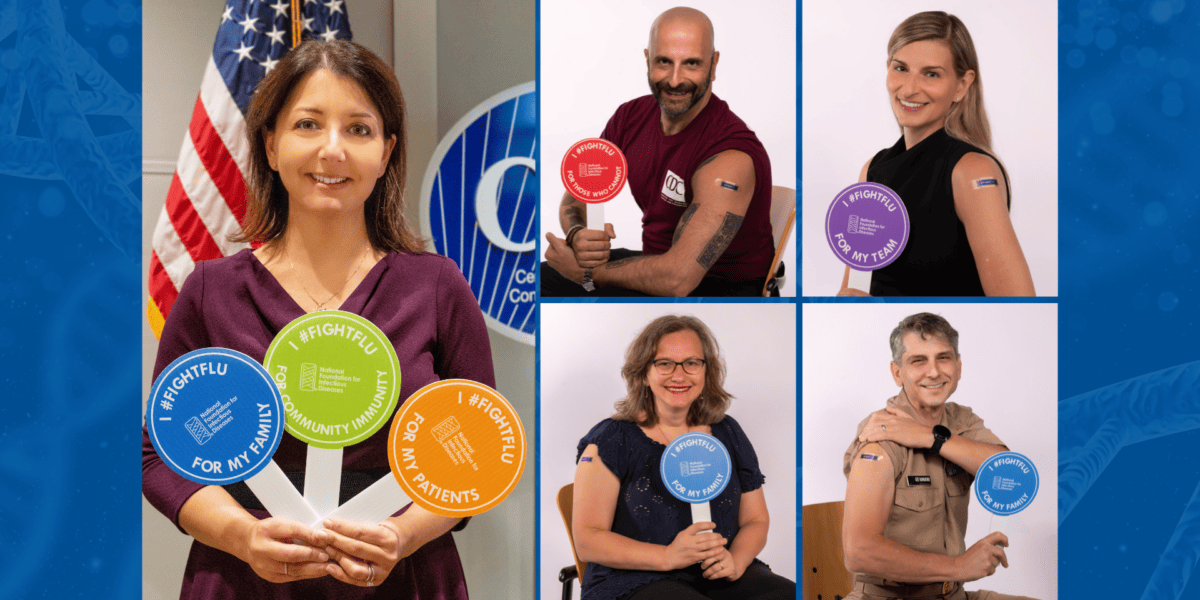 CDC guest post on the importance of disease prevention and leading by example to help protect against flu, COVID-19, and RSV