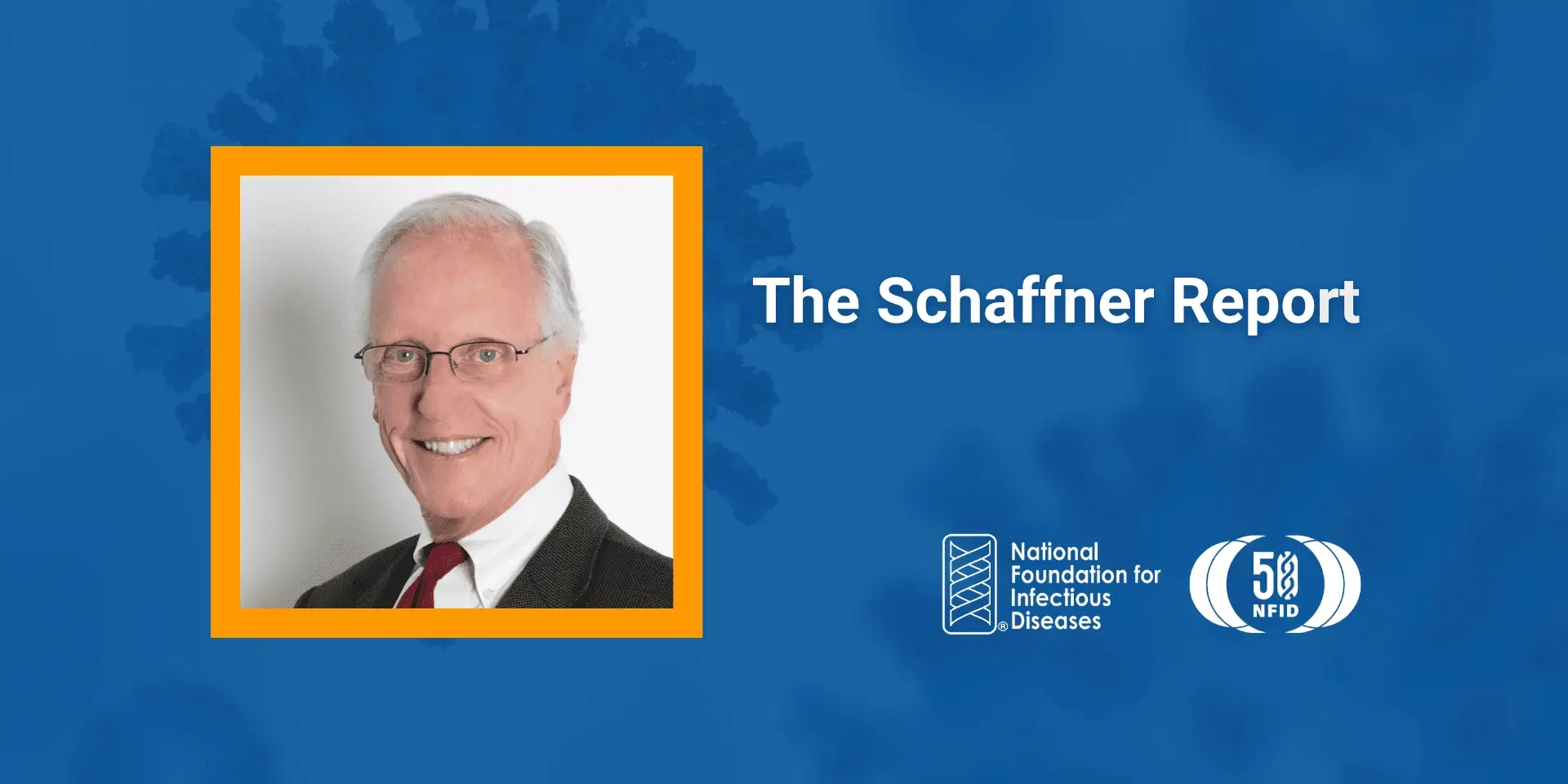 Two new vaccines have been licensed in the US to help protect adults age 60 years and older from respiratory syncytial virus (RSV), which is a significant cause of respiratory illness in older adults and is estimated to cause up to 160,000 hospitalizations and 10,000 deaths each year in US adults age 65 years and older.
In May 2023, the US Food and Drug Administration (FDA) approved two new RSV vaccines for older adults, and in June 2023, the Centers for Disease Control and Prevention (CDC) Advisory Committee on Immunization Practices (ACIP) recommended that the vaccines be available to adults age 60 years and older based on shared clinical decision-making with a healthcare professional. New RSV vaccines and monoclonal antibodies, for pregnant women and infants respectively, are also expected to be available soon.
In this episode of the Schaffner Report, William Schaffner, MD, medical director of the National Foundation for Infectious Diseases (NFID), talks with NFID Executive Director and CEO Marla Dalton, CAE, about the new RSV vaccines for adults.
I am going to be recommending RSV vaccines universally for all of my patients age 60 years and older, and my wife and I have every intention of getting vaccinated ourselves.

-NFID Medical Director William Schaffner, MD
Additional Resources from NFID:
Learn more about RSV at www.nfid.org/rsv
Join Dalton and Schaffner for the NFID Infectious IDeas podcast, featuring thought-provoking conversations with leading experts and pioneers in the field (new episodes drop the first Wednesday of every month)
---
To join the conversation and get the latest news on infectious diseases, follow NFID on Twitter using the hashtag #PreventRSV, like us on Facebook, follow us on Instagram, visit us on LinkedIn, listen and subscribe to the Infectious IDeas podcast, and subscribe to receive future NFID Updates.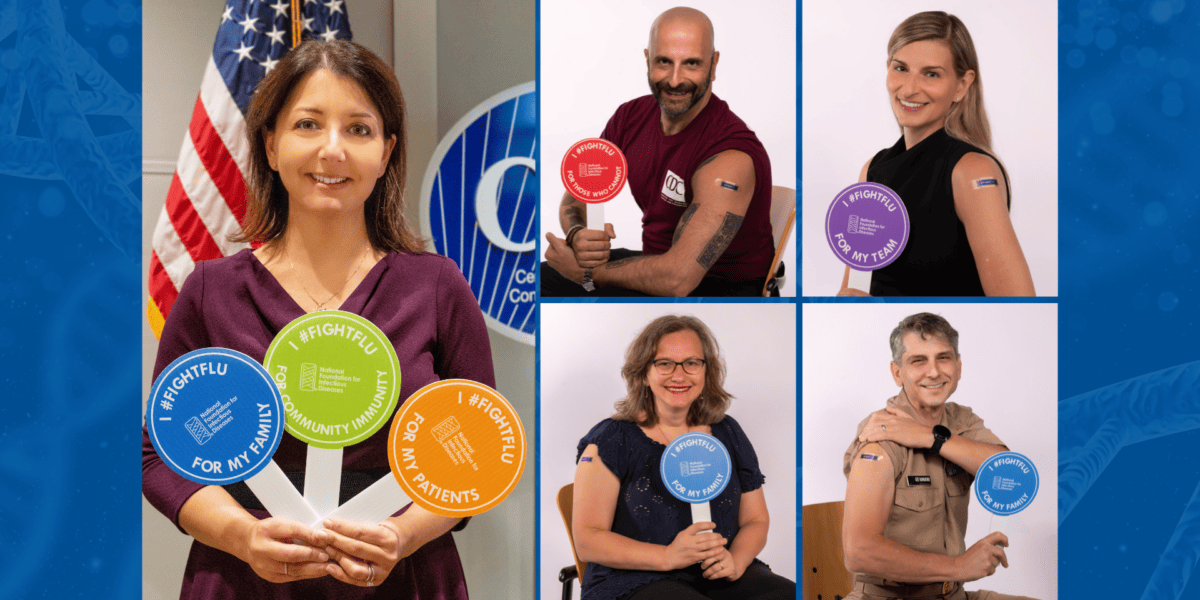 CDC guest post on the importance of disease prevention and leading by example to help protect against flu, COVID-19, and RSV