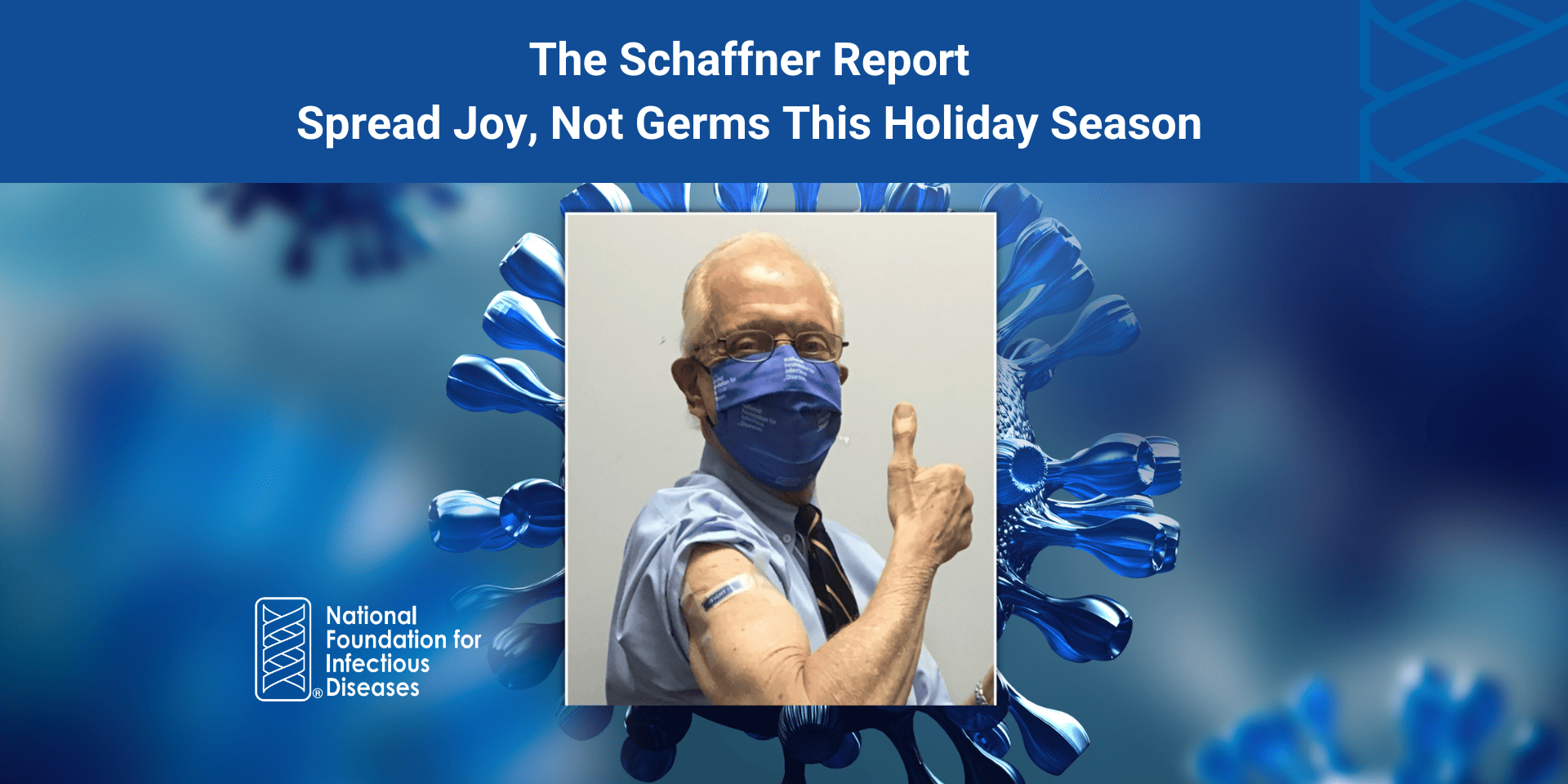 In the midst of the COVID-19 pandemic, public health authorities are advising people to stay home, avoid travel, and skip the usual large holiday gatherings and festivities. Recognizing that nothing is completely risk-free, what can be done to help lower our risks this holiday season?
In this edition of the Schaffner Report, William Schaffner, MD, Medical Director of the National Foundation for Infectious Diseases (NFID), talks with NFID Executive Director and CEO Marla Dalton, CAE, about ways to reduce risk during holiday celebrations:
To learn more about COVID-19, visit www.nfid.org/coronaviruses.
To join the conversation and get the latest news on infectious diseases, follow NFID on Twitter using the hashtags #COVID-19 #StopTheSpread, like us on Facebook, follow us on Instagram, visit us on LinkedIn, and subscribe to receive future NFID Updates.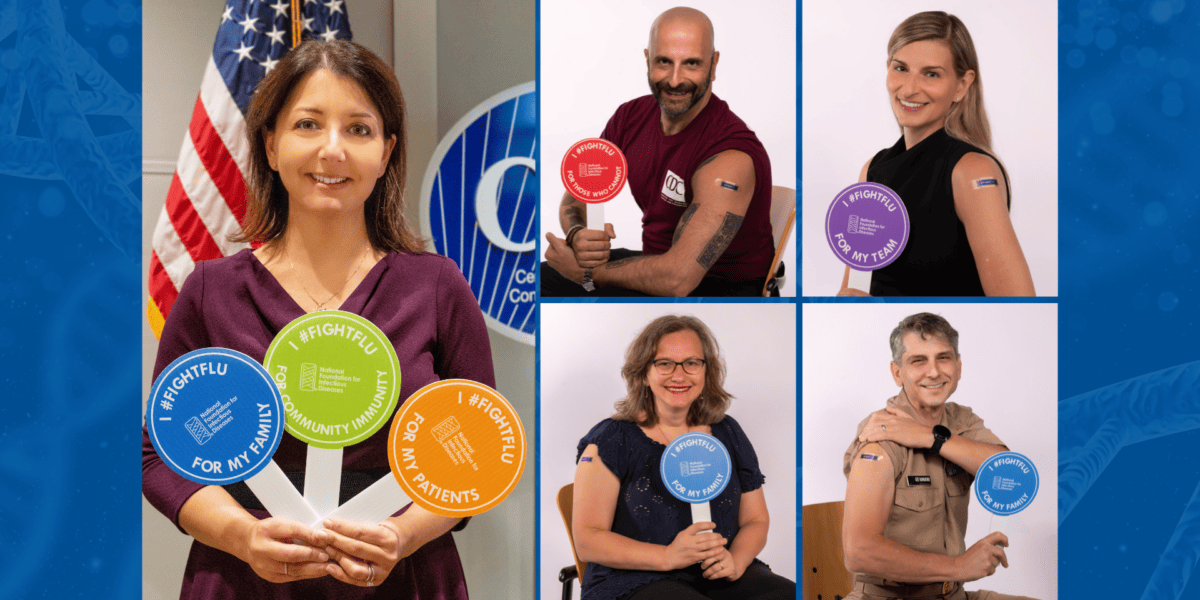 CDC guest post on the importance of disease prevention and leading by example to help protect against flu, COVID-19, and RSV