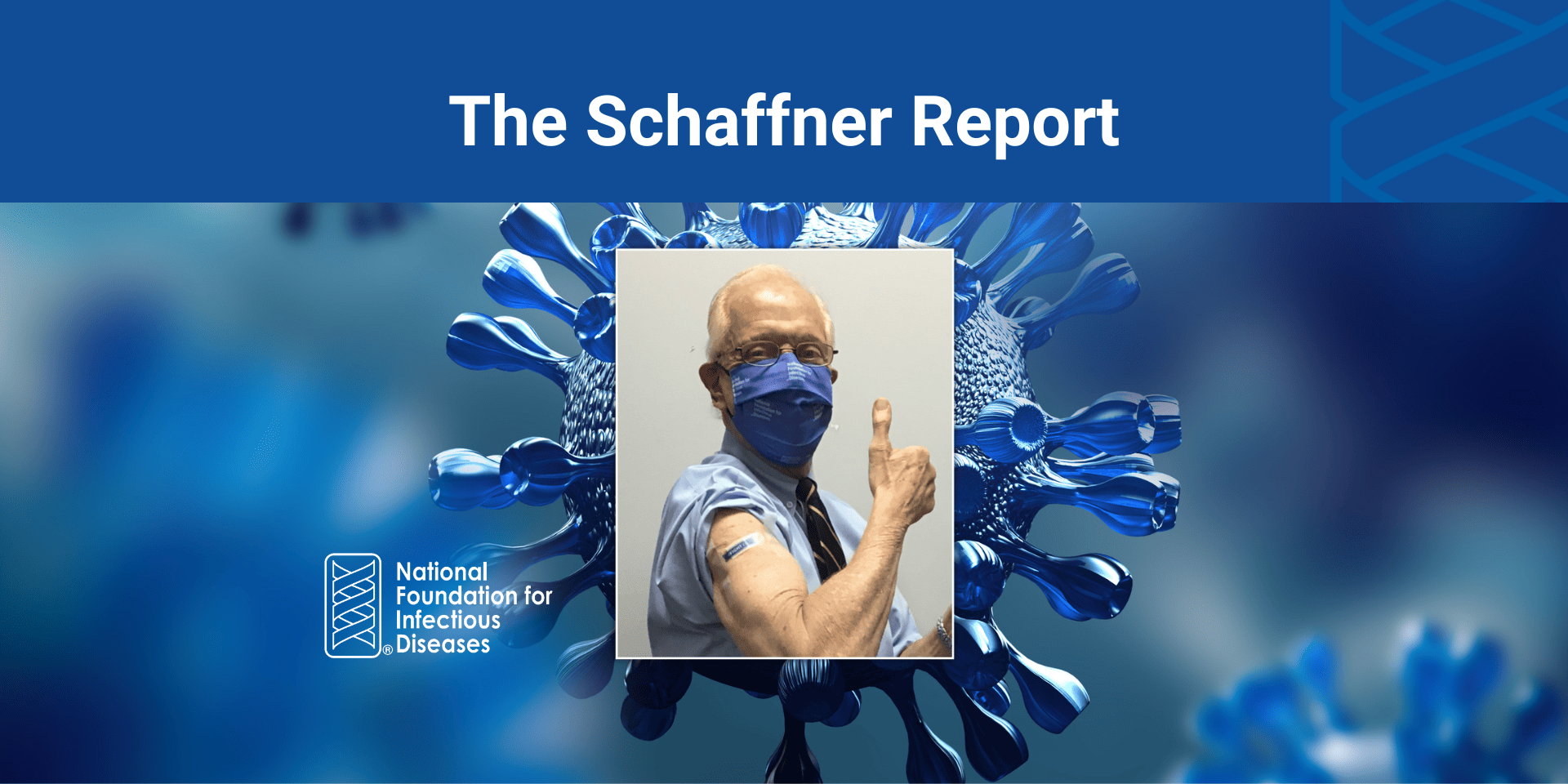 The Centers for Disease Control and Prevention (CDC) recently updated COVID-19 guidance on masking and launched a new tool to help communities decide what prevention measures to take based on the latest data. In this episode of the Schaffner Report, William Schaffner, MD, medical director of the National Foundation for Infectious Diseases (NFID) talks with NFID Executive Director and CEO Marla Dalton, CAE, about current masking guidance, COVID-19 community levels, and whether we should continue wearing masks.
 We need to respect and support those who choose to continue wearing masks. It should be mask optional. Let's not make this a contentious issue. 

William Schaffner, MD, NFID Medical Director
What You Should Know about New CDC Guidance on Masking
CDC currently recommends wearing a mask if you are in a community where COVID-19 levels are high and cases are straining local hospitals. Masking is especially important if you or someone close to you has a weakened immune system or chronic health condition that puts them at risk for severe complications from COVID-19.
Find out what prevention steps you should take based on your COVID-19 community level. Regardless of where you live, follow these steps to help protect yourself and others:
Get vaccinated (everyone age 5 years and older)
If you do get sick with respiratory symptoms, get tested, as you may benefit from COVID-19 antivirals or monoclonal antibodies that can help protect you from serious disease
Respect and support other's decision to continue wearing a mask
Keep your masks at hand—you may need them again when cold, influenza (flu), and other respiratory viruses circulate in your community
The science is clear: Wearing a mask can help stop the spread of COVID-19.
Learn more at www.nfid.org/masks
To join the conversation and get the latest news on infectious diseases, follow NFID on Twitter using the hashtags #COVID-19 and #StopTheSpread, like us on Facebook, follow us on Instagram, visit us on LinkedIn, and subscribe to receive future NFID Updates.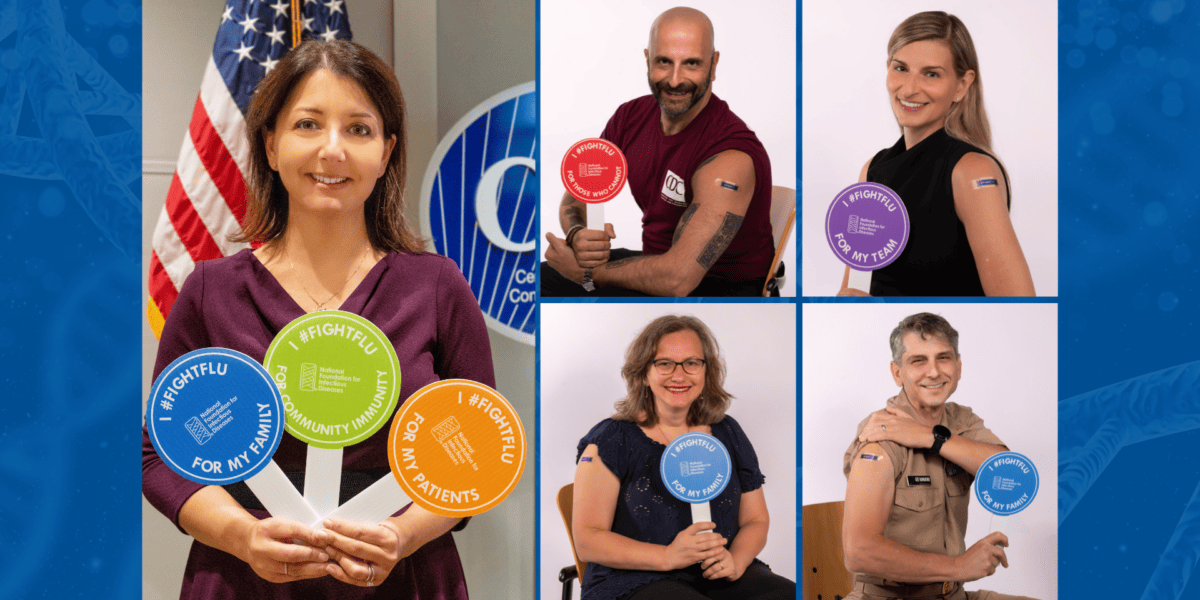 CDC guest post on the importance of disease prevention and leading by example to help protect against flu, COVID-19, and RSV