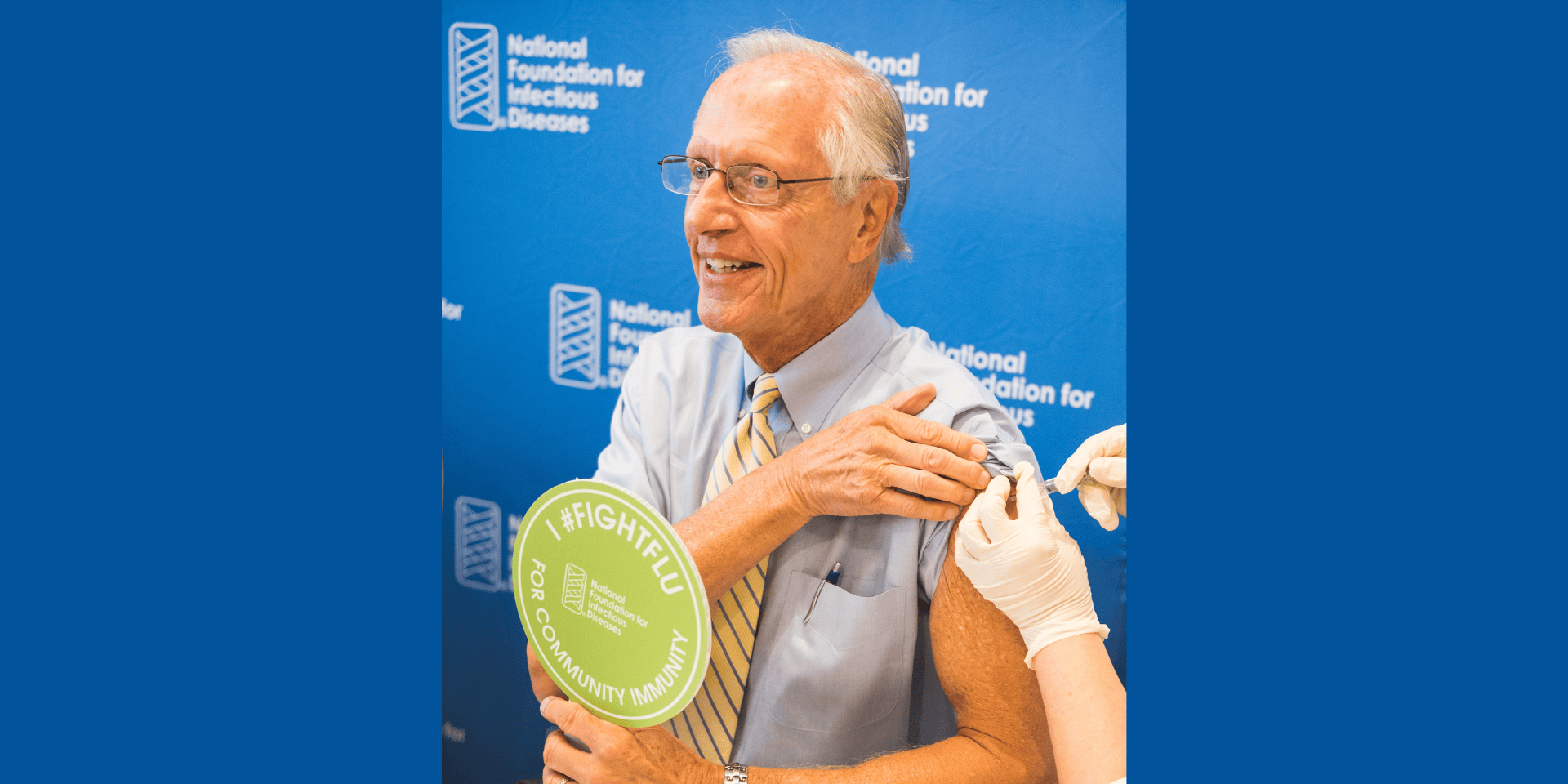 Special thanks to William Schaffner, MD, NFID Medical Director and Professor of Preventive Medicine and Infectious Diseases at Vanderbilt University School of Medicine, for this guest post on the burden of respiratory syncytial virus (RSV) in older adults in the US.
Respiratory syncytial virus (RSV) is estimated to cause 177,000 hospitalizations and 14,000 deaths in adults 65 and older in the US every year, and yet it goes largely unrecognized. One reason is that there are no specific treatments for RSV (care is supportive), so there is no real benefit to identifying RSV as the pathogen. But with new RSV-specific antivirals and vaccines in the research pipeline, we need to begin raising RSV awareness so that the older adult population gets the best possible prevention and treatment options when they do become available.
Since RSV circulates during the winter months at the same time as influenza (flu) and other respiratory viruses, it is often misdiagnosed.
Like flu, its incidence peaks between November and May. RSV spreads very easily and reinfection is common—in one study, two in three adults were reinfected with RSV within eight months of the initial infection.
RSV has a more consistent annual attack rate than that of influenza. With an average attack rate of 5.5 percent, there are an estimated 2.6 million adults age 65 years and older who contract RSV each winter (and many millions more under age 65).
In younger children, RSV often resembles the common cold, but in older adults it more closely resembles the flu—another reason why RSV diagnosis is often not considered. Edward E. Walsh, MD, an RSV researcher at University of Rochester, summed up the clinical diagnostic challenge during a June 2016 NFID expert roundtable discussion, "It is nearly impossible to distinguish between influenza and RSV infections based on symptoms alone." There are some differences if you look very closely—RSV onset is not as sudden as influenza and it causes less fever.
Lack of good point-of-care RSV testing has also been an impediment to diagnosis. However, with recent introduction of multiplex real-time polymerase chain reaction (PCR) for viral testing, there has been an increase in the identification of RSV among older adults.
During respiratory season, keep RSV in mind. By all means, if it looks like flu and tests as flu, then treat patients accordingly. However, when flu is not confirmed, we need to recognize that RSV is a possible diagnosis, particularly since better options for prevention and treatment are in the pipeline.
To learn more about this important topic, read the NFID report, Respiratory Syncytial Virus in Older Adults: A Hidden Annual Epidemic and download and share the infographic: RSV: A Hidden Annual Epidemic.
To join the conversation, follow NFID on Twitter (@nfidvaccines), like us on Facebook, join the NFID Linkedin Group, and subscribe to NFID Updates.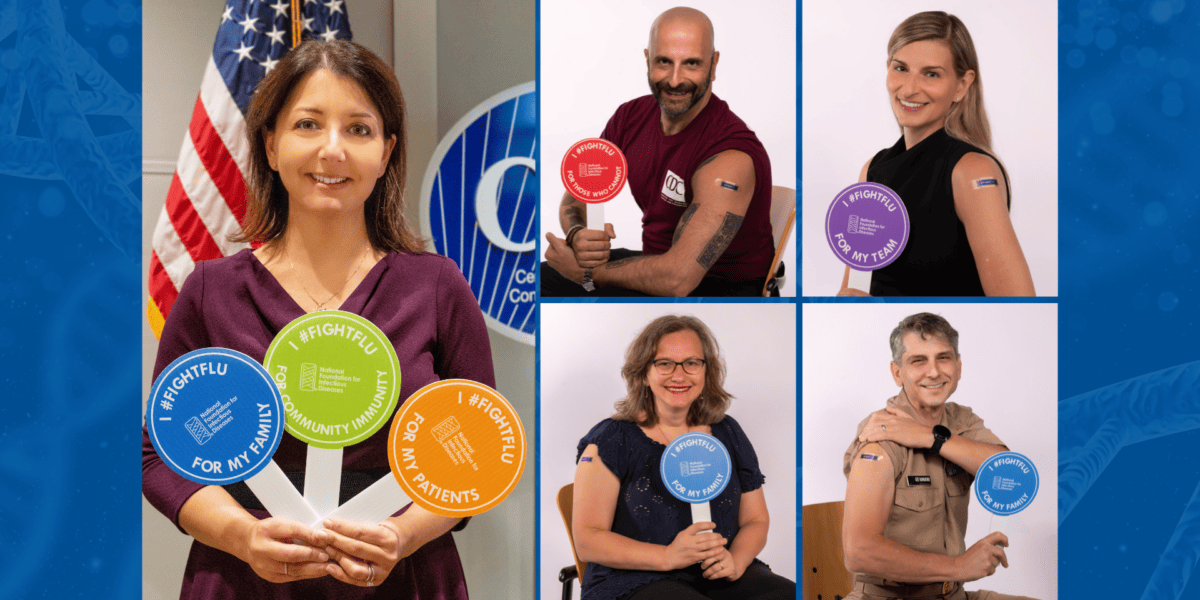 CDC guest post on the importance of disease prevention and leading by example to help protect against flu, COVID-19, and RSV