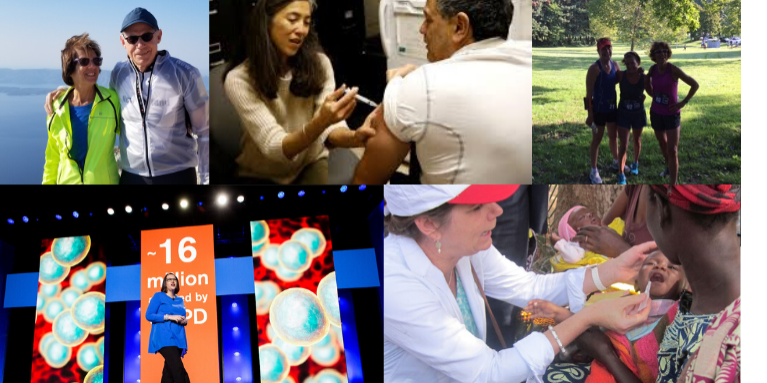 International Women's Day (March 8) is a global day celebrating the social, economic, cultural, and political achievements of women. To recognize the impact of inspirational women in the field of vaccinology, programming at the 2020 Annual Conference on Vaccinology Research (ACVR), sponsored by the National Foundation for Infectious Diseases (NFID), will highlight women leaders working in a variety of professional settings discussing their career paths, successes, and lessons learned along the way.
ACVR is a well-established forum for the exchange of the latest scientific and clinical knowledge in vaccinology, bringing together a global audience of researchers from the many disciplines involved in vaccinology—including healthcare professionals, trainees and young investigators, government officials, and representatives from industry and academia—to discuss solutions to infectious disease challenges.
Read on for inspirational quotes from women leaders in the field …
Stretch your goals and your goals will stretch you.
-Emily J. Erbelding, MD, MPH, Director, Division of Microbiology and Infectious Diseases, National Institute of Allergy and Infectious Diseases, National Institutes of Health
---
I love working with innovative, caring, and fun colleagues on problems that can yield measurable improvements in population health. That goal is easy to do in the world of vaccine research.
-Marie R. Griffin, MD, MPH, Professor, Health Policy and Medicine, Vanderbilt University Medical Center
---
My inspiration to promote health equity through vaccination came from patients, as well as the many capable mentors I encountered in practice, at the Centers for Disease Control and Prevention (CDC), and in local public health; most of whom were talented, dedicated women.
-Julie Morita, MD, Executive Vice President, Robert Wood Johnson Foundation
---
It all starts with great mentors…and supporters…and colleagues—thank people and support people.
-Kathleen M. Neuzil, MD, MPH, Director, Center for Vaccine Development and Global Health, University of Maryland School of Medicine
---
To make progress you have to learn to be comfortable being uncomfortable.
-Judy Stewart, Senior Vice President, US Vaccines, GSK
---
These trailblazing women will share their stories at the Women Leaders in Vaccinology Panel Discussion (now available as a recorded webinar). Join NFID to celebrate the impact of women in vaccinology, including the inspirational leaders whose collective work has helped so many. Add a comment below to recognize a female mentor who has impacted your life and share how she has inspired you.
To join the conversation and get the latest news on infectious diseases, follow NFID on Twitter using the hashtags #ACVR and #WomenInScience, like us on Facebook, follow us on Instagram, join the NFID Linkedin Group, and subscribe to NFID Updates.
---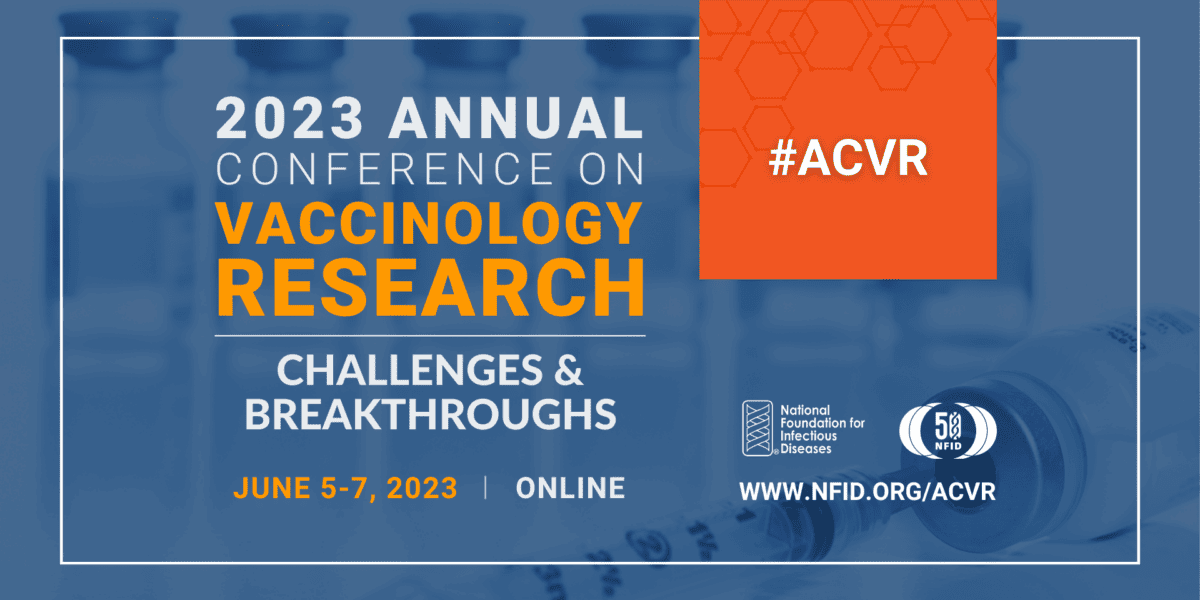 The 2023 ACVR featured new scientific findings on COVID-19, respiratory syncytial virus (RSV), influenza, and more, as decades of research are paying off