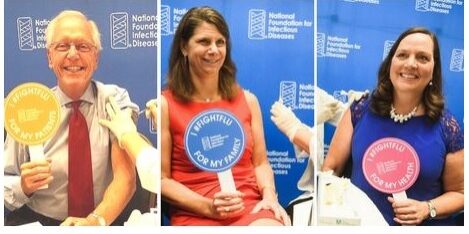 On September 28, 2017, the National Foundation for Infectious Diseases (NFID) hosted the 2017 Annual Influenza/Pneumococcal News Conference at the National Press Club in Washington, DC. Thomas E. Price, MD, (former) US Secretary of Health and Human Services joined leading medical experts at the news conference to encourage all individuals age 6 months and older to get vaccinated against influenza each year.
Experts joining Dr. Price included William Schaffner, MD, NFID medical director and professor of preventive medicine and infectious diseases at Vanderbilt University School of Medicine; Patricia A. Stinchfield, MS, RN, CPNP, CIC, senior director of Infection Prevention and Control and Pediatric Nurse Practitioner in Infectious Disease/Immunology at Children's Minnesota; and Kathleen M. Neuzil, MD, MPH, director of the Center for Vaccine Development at the University of Maryland School of Medicine.
View the video of the news conference:
.@SecPriceMD on Flu Prep – LIVE online here: https://t.co/EOtmIsKaNw pic.twitter.com/5f90m6morx

— CSPAN (@cspan) September 28, 2017
Dr. Price reinforced the Centers for Disease Control and Prevention (CDC) Take 3 Actions to Fight the Flu: 1) Get an annual flu vaccine, 2) Take everyday preventive actions to stop the spread of germs, and 3) Take flu antiviral drugs if your doctor prescribes them.
It was a pleasure to join @NFIDvaccines this morning to get a flu shot and talk about why we #FightFlu ➡️ https://t.co/qeNCl4TZrQ pic.twitter.com/yKJ2Opod8h

— Tom Price, M.D. (@SecPriceMD) September 28, 2017
Experts discussed the impact of flu and pneumococcal disease on older adults, the importance of vaccination, as well as influenza vaccines specifically designed to increase immunity in adults age 65 years and older.
Combined with #pneumonia, #flu is 1 of top 10 leading causes of death in older adults #GetVaccinated https://t.co/O4gf3cgJh6 #FightFlu pic.twitter.com/xOFrNIF09X

— NFID (@NFIDvaccines) September 28, 2017
Be a #vaccine "insister"! Healthcare professionals need to make a strong recommendation for annual #flu vax. via Dr. Schaffner #FightFlu pic.twitter.com/OegPAhdfhl

— NFID (@NFIDvaccines) September 28, 2017
Additionally, panelists stressed that any child between six months and eight years of age who has not received a flu vaccine previously will need two shots, administered one month apart, to ensure they are protected against flu.
@InfectiousPS: The words 'just' & 'flu' should never be in the same sentence, unless it is to say "I just got my #flu #vaccine" #FightFlu pic.twitter.com/AVFQpPzTXf

— NFID (@NFIDvaccines) September 29, 2017
The flu vaccine is "predictably unpredictable," but it's important to remember "any flu vaccine is better than no flu vaccine" #fightflu pic.twitter.com/G9Cnm0Z2Ug

— Sabin Vaccine Inst. (@sabinvaccine) September 28, 2017
Attendees were encouraged to get their annual flu shot at the onsite clinic provided by Medstar Visiting Nurse Association.

Partner organizations joined NFID to highlight the importance of annual flu vaccination for all individuals age six months and older.
#FF Thx to #NFID News Conference partners @geronsociety @IHSgov @MarchofDimes @schoolnurses @NAPNAP https://t.co/f3UwZDN7mm pic.twitter.com/HLJWIQVTQm

— NFID (@NFIDvaccines) September 29, 2017
#FF Thx to #NFID News Conference partners @AVACNow @Aging_Research @ACHAtweets @LungAssociation @AIM_IZ @CMSGov https://t.co/f3UwZDN7mm pic.twitter.com/DVLzTvqVYs

— NFID (@NFIDvaccines) September 29, 2017
"It's much easier to have the flu shot as a family than to get the flu as a family," says Dr @AnkoorYShah. #FightFlu @DC_AAP pic.twitter.com/aRgYwbGUj0

— Amer Acad Pediatrics (@AmerAcadPeds) September 28, 2017
Join the NFID Leading By Example initiative, calling on leaders in healthcare, business, education, and politics to "lead by example" by making a commitment to influenza prevention. Be sure to post your flu vaccine selfie on Twitter with the hashtag #FightFlu. And if you have not yet received a flu vaccine this season, visit www.cdc.gov/flu to find a convenient location near you.
For additional information about preventing flu, visit www.nfid.org/flu.
To join the conversation, follow NFID on Twitter using the hashtag #FightFlu, like us on Facebook, follow us on Instagram, join the NFID Linkedin Group, and subscribe to NFID Updates.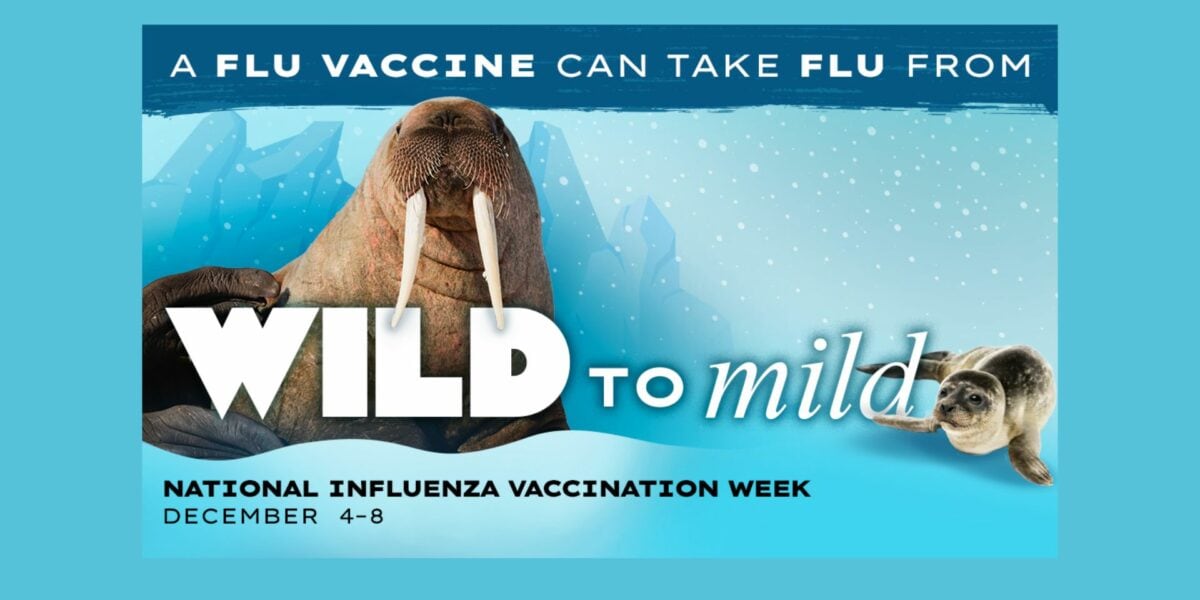 With flu activity on the rise and vaccination rates lagging across the US, NFID is reminding everyone age 6 months and older to get vaccinated against flu