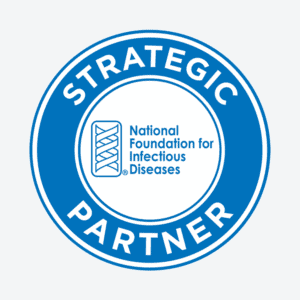 AstraZeneca is a global, science-led biopharmaceutical company that focuses on the discovery, development, and commercialization of prescription medicines in Oncology, Rare Diseases, and BioPharmaceuticals, including Cardiovascular, Renal and Metabolism, and Respiratory and Immunology. Based in Cambridge, UK, AstraZeneca operates in over 100 countries, and its innovative medicines are used by millions of patients worldwide.
---
In more than 10 years since its inception, Moderna has transformed from a research-stage company advancing programs in the field of messenger RNA (mRNA) to an enterprise with a diverse clinical portfolio of vaccines and therapeutics across 7 modalities, a broad intellectual property portfolio and integrated manufacturing facilities that allow for rapid clinical and commercial production at scale. Moderna maintains alliances with a broad range of domestic and overseas government and commercial collaborators, which has allowed  the pursuit of groundbreaking science and rapid scaling of manufacturing. Most recently, Moderna's capabilities have come together to allow the authorized use and approval of one of the earliest and most effective vaccines against COVID-19. Moderna's mRNA platform builds on continuous advances in basic and applied mRNA science, delivery technology and manufacturing, and has allowed the development of therapeutics and vaccines for infectious diseases, immuno-oncology, rare diseases, cardiovascular diseases, and auto-immune diseases.
---
Novavax is a global leader in vaccine development and research. The biotech is working to prepare, protect, and provide safe and effective vaccines to those who need them around the world. The company's vaccine technology is built on a protein-based platform and combines the power of a well-understood approach with an innovative nanoparticle technology. It is intended help protect against some of the world's most pressing viral diseases, including COVID-19 and influenza. Novavax is collaborating with leading organizations across the global vaccines landscape, including research institutions, government agencies, foundations, and industry, to help ensure access and increase uptake of vaccines worldwide. Because protecting one of us can help protect all of us.
---
Valneva is a specialty vaccine company focused on the development, manufacturing, and commercialization of prophylactic vaccines for infectious diseases with significant unmet medical need. Our focused pipeline includes a single-shot chikungunya vaccine candidate currently in an ongoing Biologics License Application with the US FDA, and the most advanced Lyme disease vaccine candidate currently in clinical development.
---