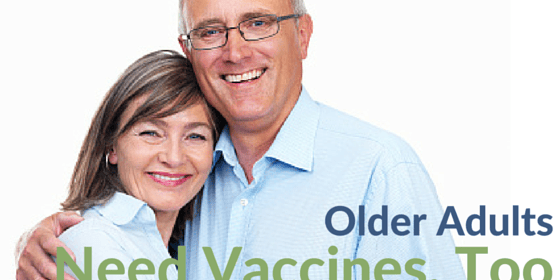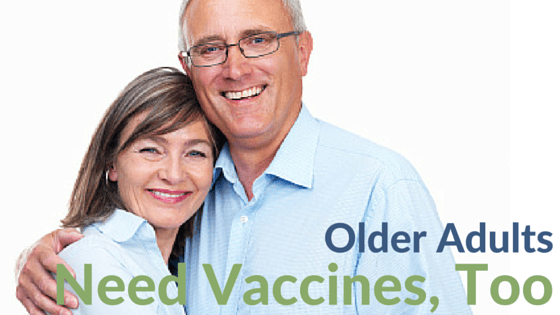 Similar to eating healthy foods, exercising, and getting regular check-ups, vaccines are vital in order to stay healthy, particularly for older adults. As you age, your immune system typically does not function as well as it used to, making older adults more susceptible to vaccine-preventable infectious diseases and serious complications. Although there are 14 deadly diseases that adults can be protected against, adult vaccination rates remain notably low in the US. Each year, tens of thousands of adults needlessly suffer, are hospitalized, and even die as a result of diseases that could be prevented by vaccines.
Make sure you talk to older adults about the importance of:
Annual influenza (flu) vaccination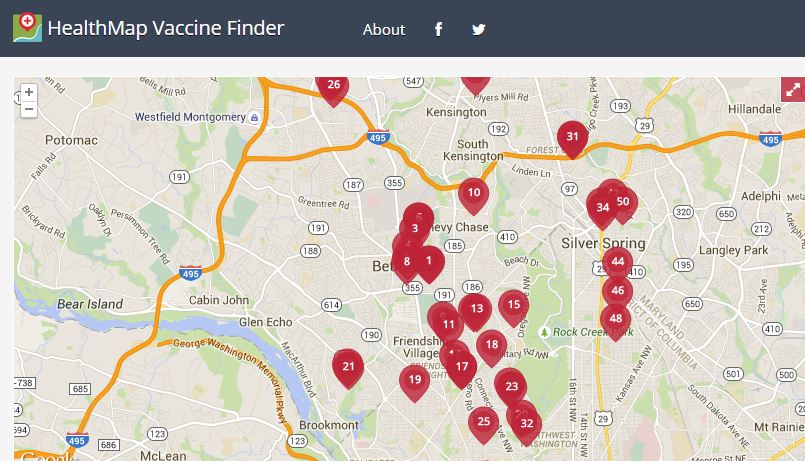 With multiple flu vaccine options currently available, it is important to know that a high-dose flu vaccine is available for adults age 65 years and older. The higher dose of antigen in the vaccine gives older adults a better immune response, and therefore, better protection against the flu. If the high-dose vaccine is not available, any flu vaccine, other than the nasal spray, is recommended to provide the best protection against flu this season.
To find high-dose flu vaccines in your area, visit www.vaccinefinder.org.
Keeping accurate immunization records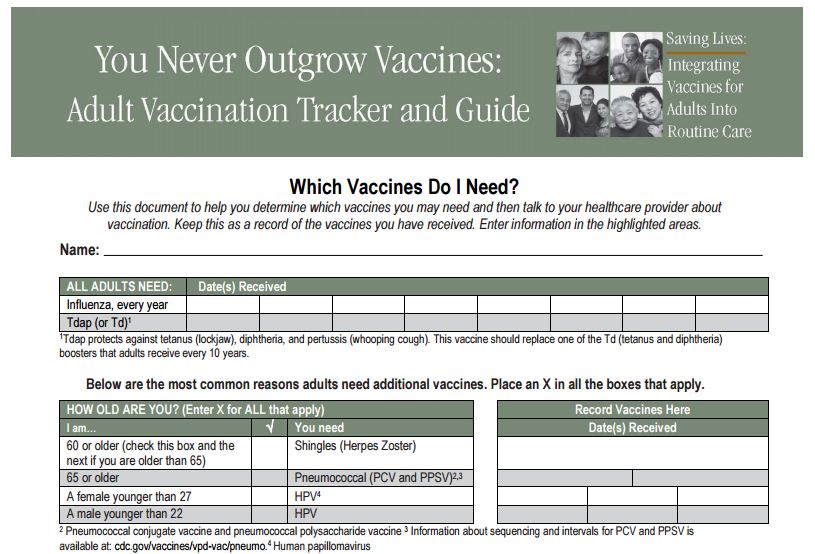 Like medications, you need to keep track of which vaccines you received and when you received them. Keeping up with changing immunization recommendations can easily become overwhelming for patients and their caregivers but the easy-to-read adult vaccination schedule makes it simpler for healthcare professionals to share information, along with strong vaccine recommendations.
Use an adult vaccination tracking tool such as an app for a phone or tablet or a paper-based tool. For a list of additional tracking tools, visit www.adultvaccination.org/tracking-tools.
Protecting young grandchildren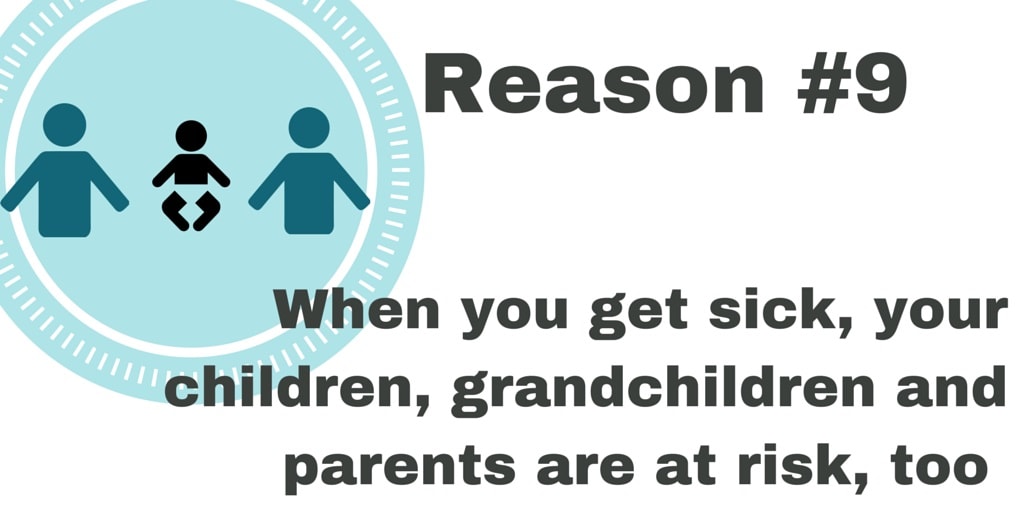 Vaccination not only provides protection for the individual getting vaccinated, but also protects those that they come in close contact with, including infants who are too young to get vaccinated. For older adults, understanding how they can protect a grandchild from a serious infectious disease is one way to ensure that they stay up-to-date with recommended vaccines.
Share 10 Reasons Why Adults Should Be Vaccinated and Top Five Reasons for Adults to Get Vaccinated Against Pneumococcal Disease with your loved ones or patients to ensure that they understand how important it is to protect themselves and those around them.
Understanding vaccination payment/reimbursement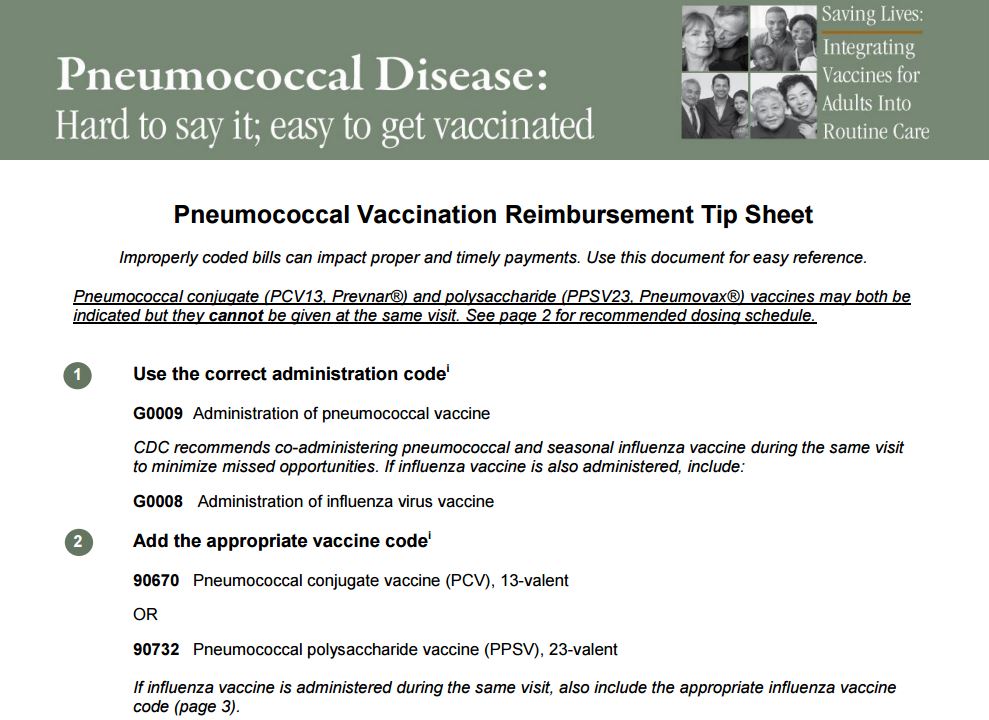 Medicare reimbursement for recommended vaccinations can be confusing for patients and healthcare professionals. For example, Medicare Part B covers preventive coverage only for certain vaccines including flu and pneumococcal, and even if the patient has other insurance, Part B is considered the primary payer. Part B also covers Hepatitis B for persons at increased risk. Other immunizations are covered under Medicare Part B only if they are directly related to the treatment of an injury or direct exposure (such as tetanus antitoxin or booster vaccine).
Other vaccines provided as a preventive service may be covered under a patient's Part D coverage, including shingles, MMR (measles, mumps, rubella), and Tdap (tetanus, diphtheria, pertussis). Additionally, out of pocket costs may vary depending on the type of vaccine (when multiple options are available) and where it is administered (in or out-of-network provider).
Visit Finding and Paying for Vaccines for current information about vaccine coverage. Healthcare professionals can use the Pneumococcal Vaccination Reimbursement Tip Sheet with easy to reference billing codes to streamline the billing process.
For more information on recommended vaccines for older adults visit, www.adultvaccination.org and view the archived NFID webinar, "Vaccines for Older Adults."
To join the conversation, follow us on Twitter (@nfidvaccines), like us on Facebook, join the NFID Linkedin Group, and subscribe to NFID Updates.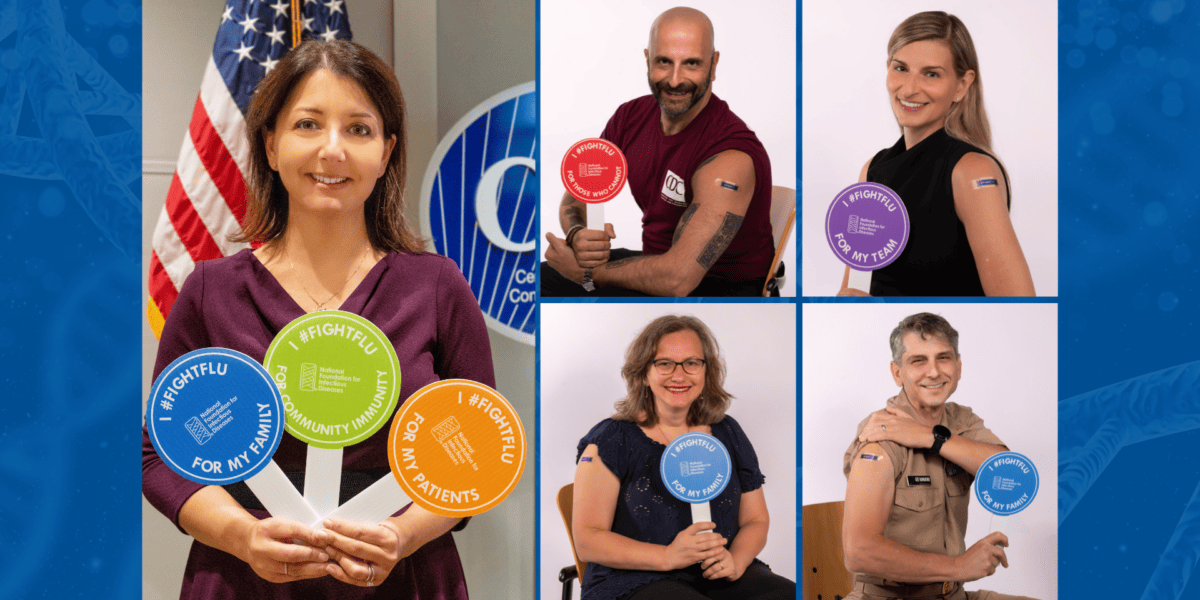 CDC guest post on the importance of disease prevention and leading by example to help protect against flu, COVID-19, and RSV