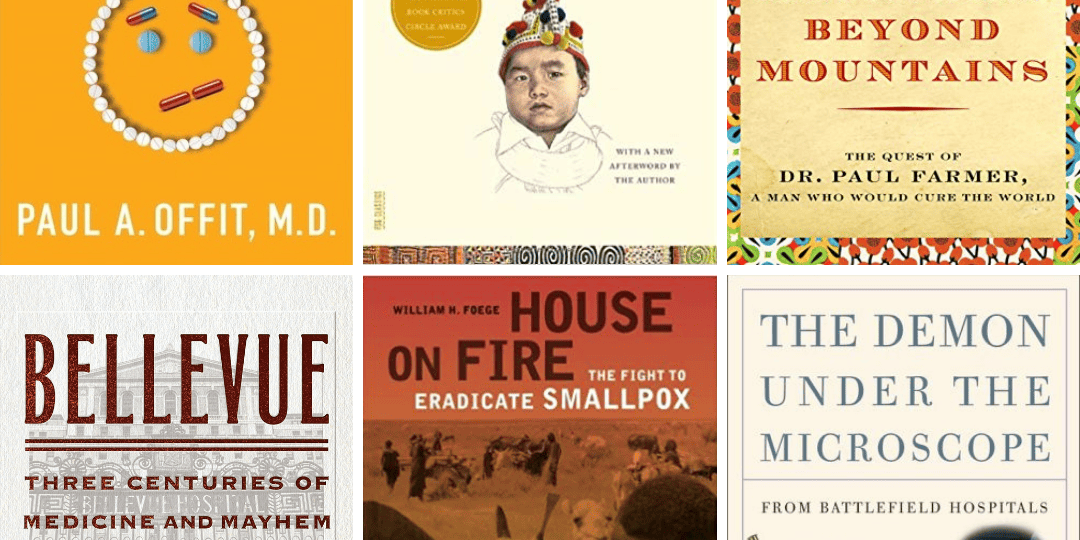 The end of the year is a great time to enjoy some downtime and catch up on must-read books, but what will you read? We asked members of the NFID Board of Directors for their holiday reading recommendations. Here are their picks: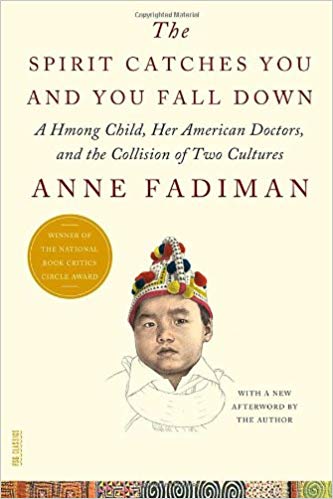 The Spirit Catches You and You Fall Down: A Hmong Child, Her American Doctors, and the Collision of Two Cultures by Anne Fadiman
This award winning book is a must-read for anyone working in healthcare including public health, clinics, and hospitals. A well-written, captivating story that takes you from a small California hospital elucidating the western medical model in one chapter to the same family clinging to Hmong healing traditions for their daughter's epilepsy in the next chapter. As refugees try to navigate the American healthcare system, the conflicts that arise when we neglect the importance of cultural awareness in the care of families becomes glaringly evident. Everyone will be moved and can learn from this important story.
-Patricia (Patsy) A. Stinchfield, RN, MS, CPNP, CIC, NFID Vice President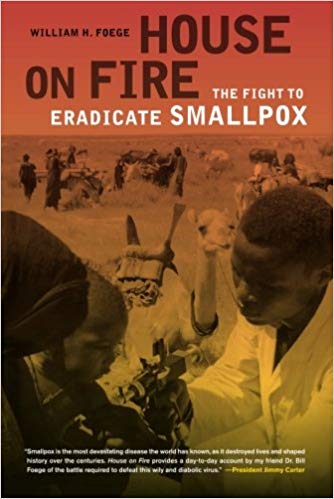 House on Fire: The Fight to Eradicate Smallpox by William Foege
Part mystery and part autobiography, the story of smallpox eradication is vividly shared by one of the "architects" of its eradication, Bill Foege, MD, MPH. Foege tells a well-written and compelling story and pulls you into the action with personal vignettes about smallpox—a horrible disease that killed, blinded, and scarred millions over centuries of human history.
-William Schaffner, MD, NFID Medical Director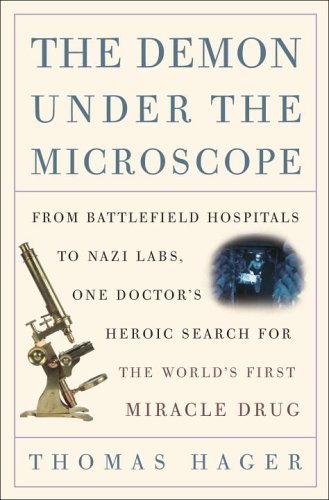 The Demon Under the Microscope by Thomas Hager
We often hear stories of the first uses of penicillin as transformational in modern medicine. This book takes us back a decade before to describe the remarkable discovery of sulfa drugs as anti-bacterial agents. Much of the book focuses on Gerhard Domagk, a German physician who, after witnessing horrific deaths from wound infection during World War I, spearheaded the testing and development of sulfa drugs over the ensuing years. The agent he discovered, Prontosil, saved the lives of Franklin Delano Roosevelt's son, numerous World War II soldiers, and his own 6-year-old daughter.
-Sara E. Cosgrove, MD, NFID Director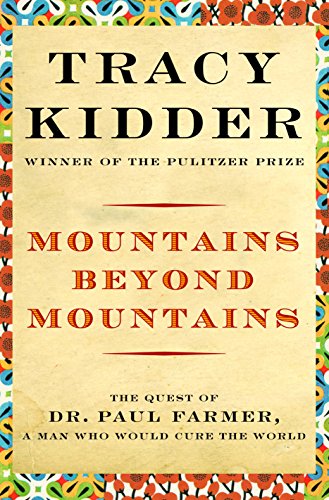 Mountains Beyond Mountains: The Quest of Dr. Paul Farmer, a Man Who Would Cure the World by Tracy Kidder
This book is the personal and inspiring account of how Paul Farmer, MD, PhD, a medical anthropologist, followed his passion for medicine, infectious diseases, and social equality to bring high quality healthcare and modern treatments to some of the most poverty and disease-stricken communities in the world. Farmer's unwavering energy, compassion, and charisma, led to the establishment of a very successful non-profit, Partners in Health, and changed the way the world thinks about infectious disease treatment strategies in low-income settings. The story is captivating and inspires both awe and hope!
-Cristina Cassetti, PhD, NFID Director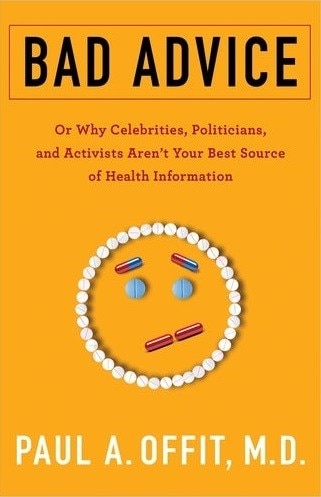 Bad Advice Or Why Celebrities, Politicians, and Activists Aren't Your Best Source of Health Information by Paul A. Offit, MD
A quick and often humorous read, Offit lays a compelling case as he calls for scientists to become an army of science advocates out to educate the country. He shares hard-earned wisdom on the do's and don'ts of battling misinformation and discusses science and its adversaries. Written with wit and passion, Offit's guide to taking on quack experts and self-appointed activists is a must-read for anyone concerned by recent politicized attacks on science.
-Marla Dalton, CAE, NFID Executive Director & CEO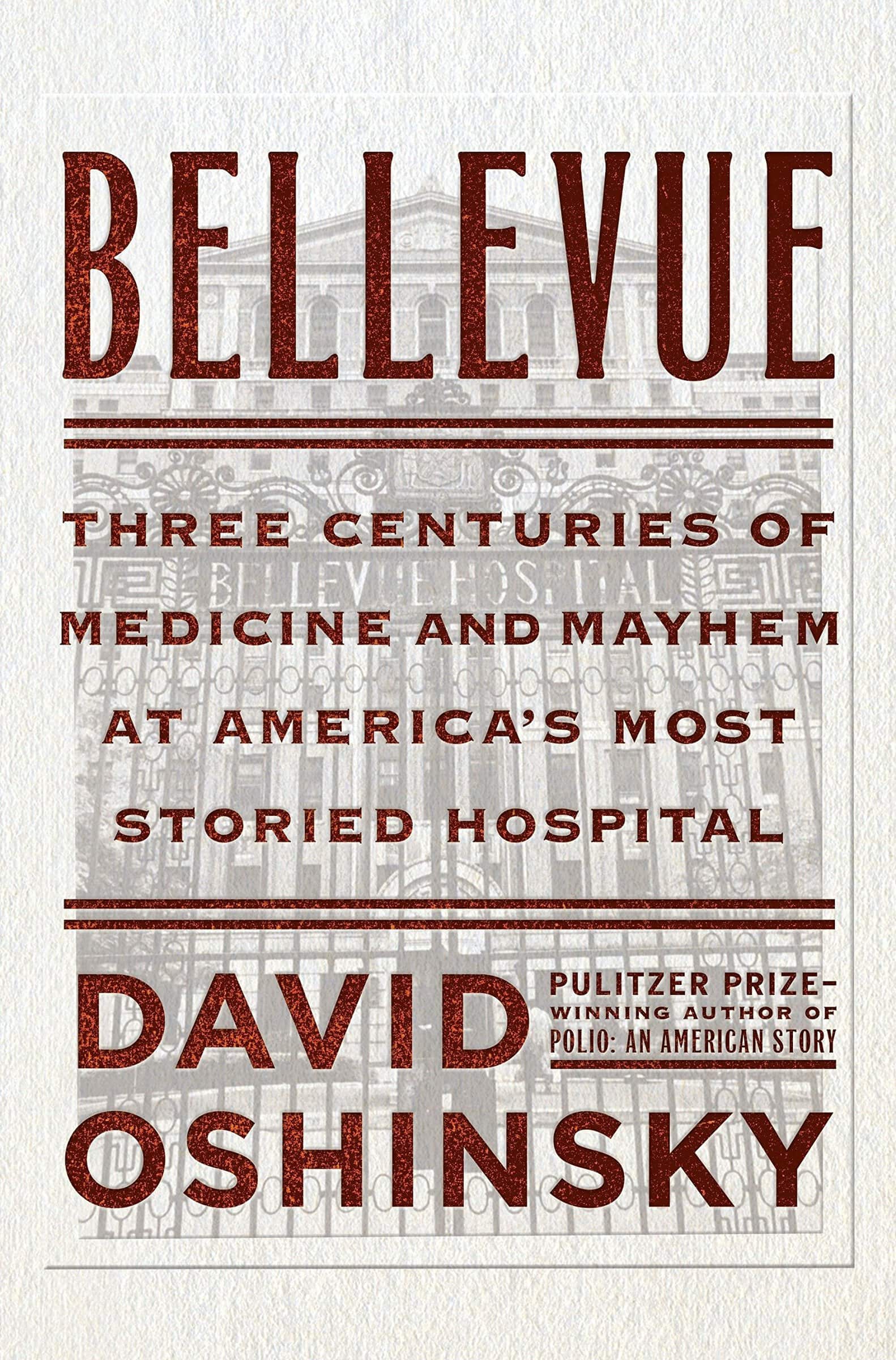 Bellevue: Three Centuries of Medicine and Mayhem at America's Most Storied Hospital by David Oshinsky
This book tells the fascinating story of Bellevue hospital, and with it the story of New York City, public health, and the development of modern medicine. The doctors and nurses at Bellevue treated the ill of New York and the diseases of the day: yellow fever, cholera, typhus, tuberculosis, pandemic influenza, AIDS, and Ebola, with tremendous dedication, skill and grit.
-Ruth Lynfield, MD, NFID Director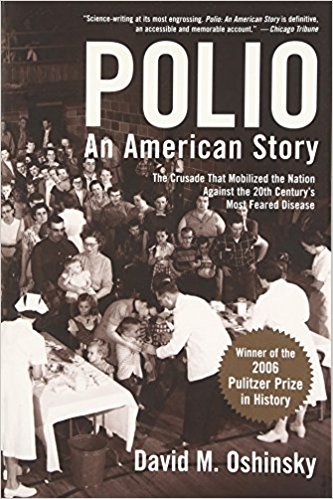 Polio: An American Story by David Oshinsky
David Oshinsky tells the gripping story of the polio terror and of the intense effort to find a cure, from the creation of the March of Dimes, to the discovery of the Salk and Sabin vaccines—and beyond. Truly an eye-opening account for the generations who never had to experience every parent's annual dread of summertime, when polio stalked neighborhoods and struck down children without any apparent rhyme or reason. Winner of the 2006 Pulitzer Prize for History.
-Cynthia Pellegrini, NFID Director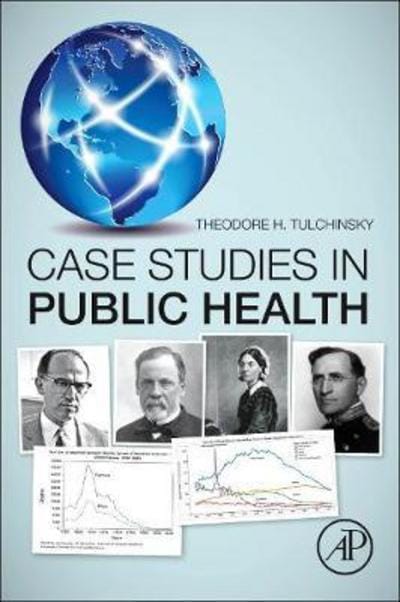 Case Studies in Public Health by Theodore H. Tulchinsky
While this book covers other issues besides infectious diseases, infectious diseases are featured prominently including a chapter on Edward Jenner, the major force behind the first vaccine (smallpox), Peter Ludwig Panum and his role in understanding measles, John Snow and his control of cholera in London by taking the handle off of the Broad Street Pump, Semmelweiss and others who pioneered ways to prevent hospital acquired infections, and much more. Each chapter provides background, current relevance, ethical issues, and economic issues.
-Walter A. Orenstein, MD, NFID Immediate Past-President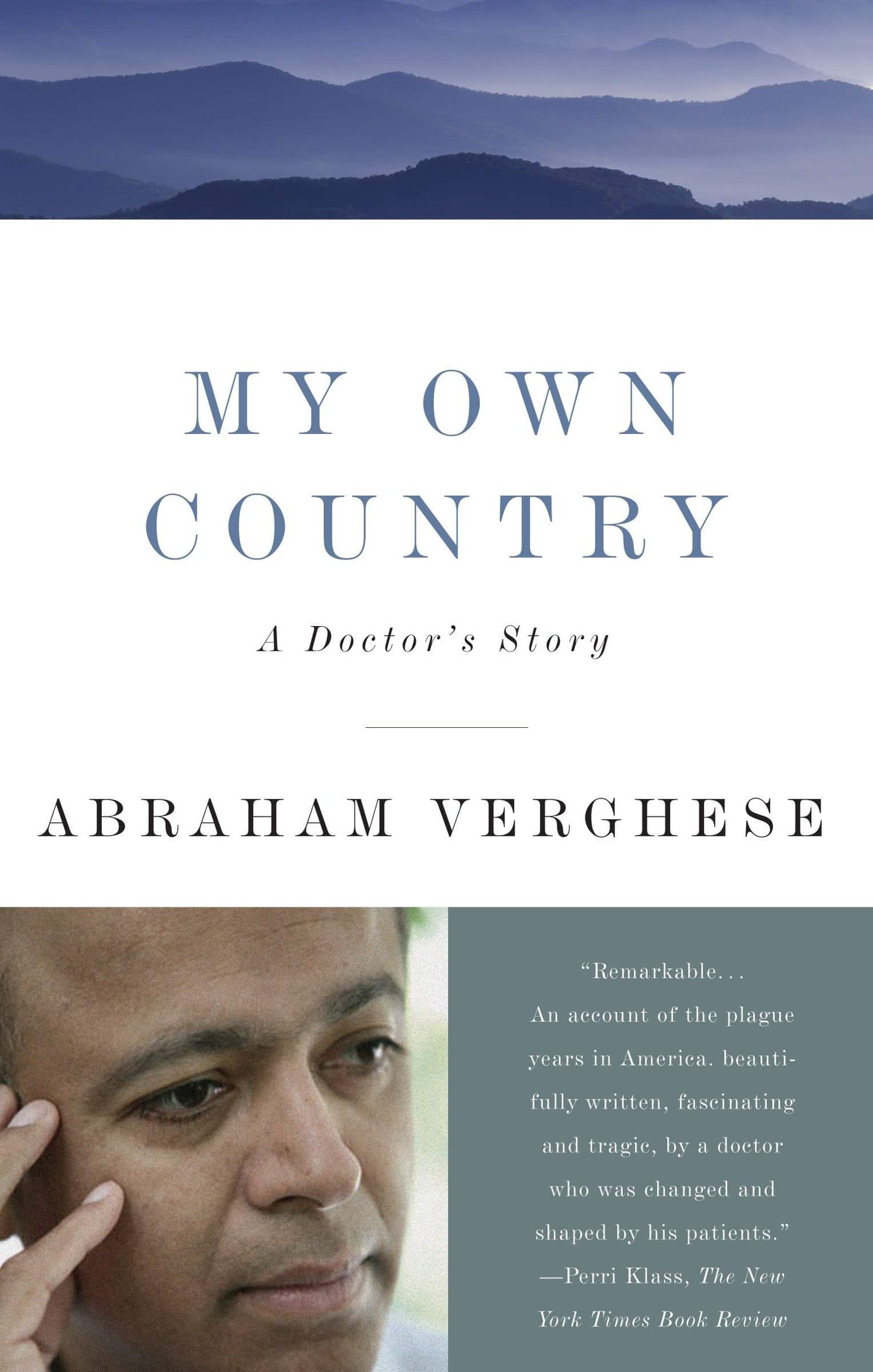 My Own Country: A Doctor's Story by Abraham Verghese
Nestled in the Smoky Mountains of eastern Tennessee, the town of Johnson City had always seemed exempt from the anxieties of modern American life. But when the local hospital treated its first AIDS patient, a crisis that had once seemed an "urban problem" had arrived in the town to stay. Working in Johnson City was Abraham Verghese, a young Indian doctor specializing in infectious diseases. Dr. Verghese became, by necessity, the local AIDS expert and was soon besieged by a shocking number of male and female patients whose stories came to occupy his mind, and even take over his life. Verghese brought a singular perspective to Johnson City: as a doctor unique in his abilities; as an outsider who could talk to people suspicious of local practitioners; above all, as a writer of grace and compassion who saw that what was happening in this conservative community was both a medical and a spiritual emergency.
-Patricia (Pat) N. Whitley-Williams, MD, NFID President-Elect
Happy holidays—and happy reading! All of these books are available on Amazon through the dedicated NFID link, through which a percentage of all purchases made will be donated to NFID to support our mission.
To join the conversation and get the latest news on infectious diseases, follow NFID on Twitter, like us on Facebook, follow us on Instagram, join the NFID Linkedin Group, and subscribe to NFID Updates.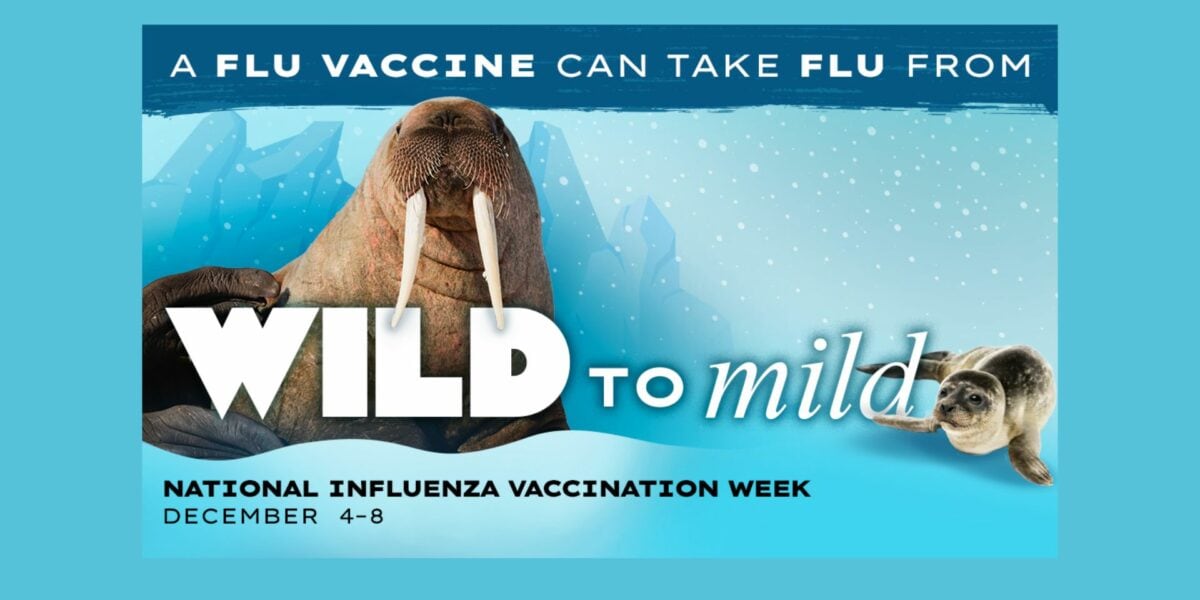 With flu activity on the rise and vaccination rates lagging across the US, NFID is reminding everyone age 6 months and older to get vaccinated against flu