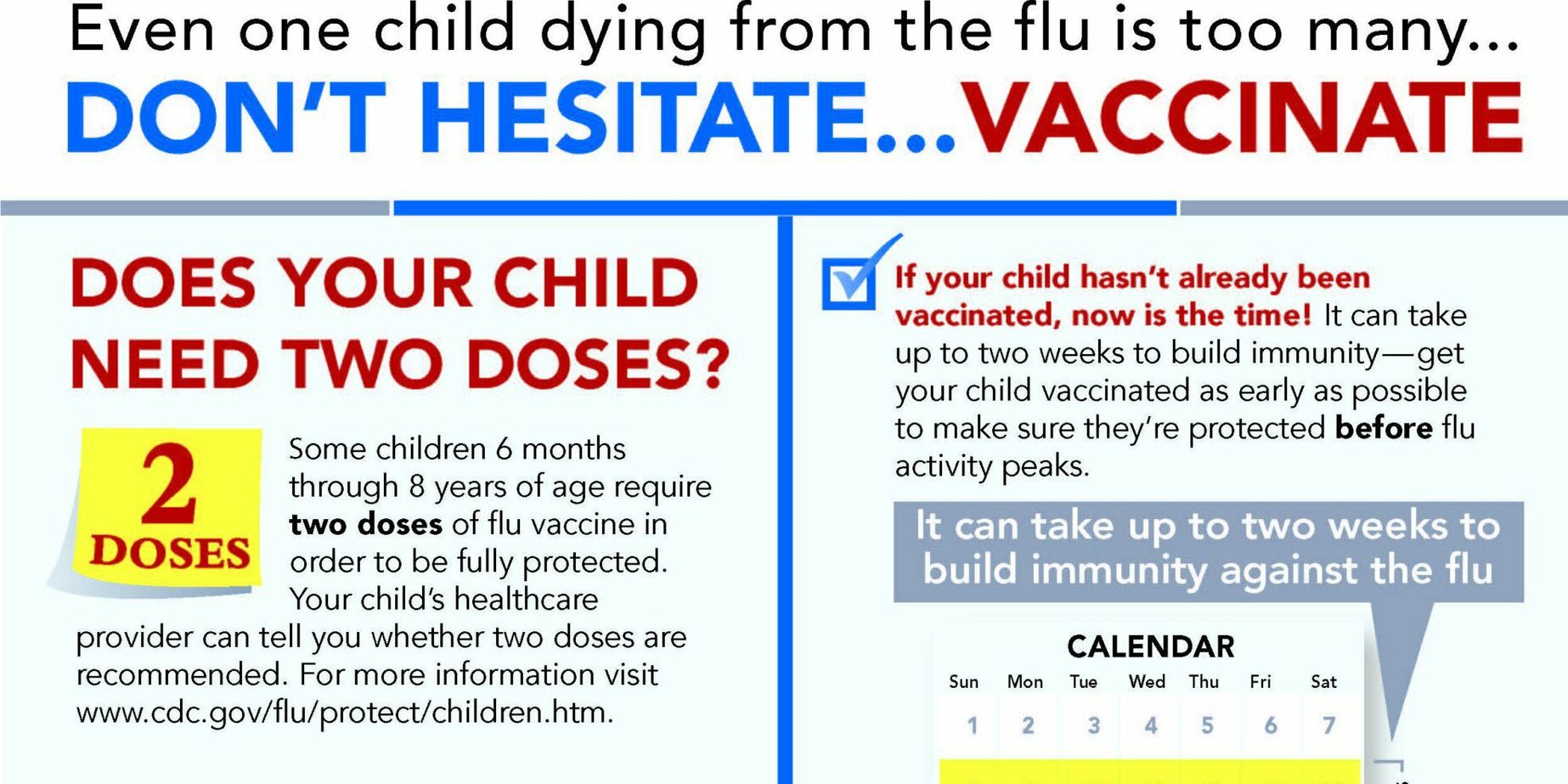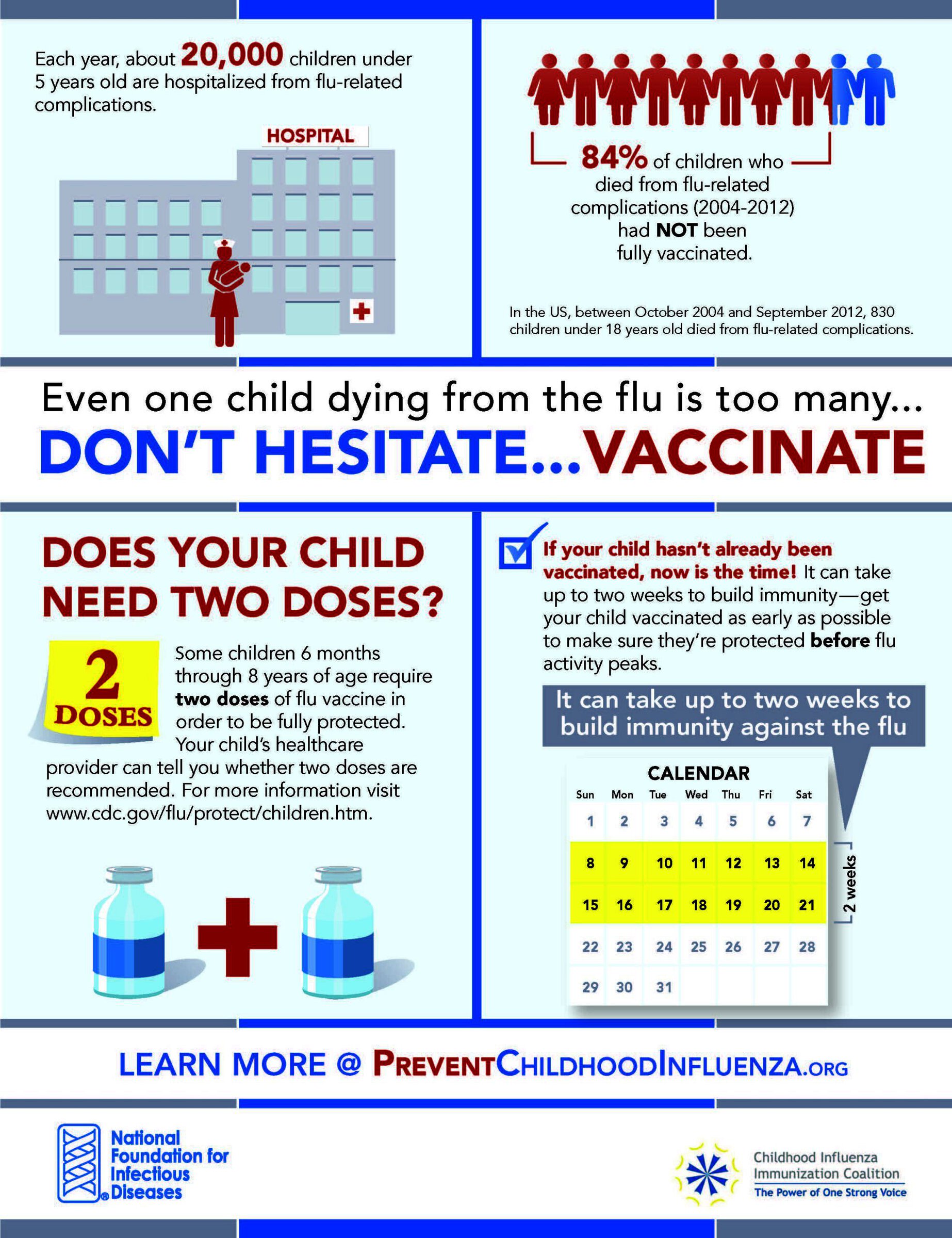 Don't Stop Now!
As we come together to recognize National Influenza Vaccination Week (NIVW) on December 8-14, 2013, it is heartening to know that last flu season, more children were vaccinated against influenza than ever before. This represents tremendous progress in childhood influenza immunization since the Childhood Influenza Immunization Coalition (CIIC) was created in 2007, and we don't want to stop now! About 90 percent of the 169 children who died from influenza in the US last year were unvaccinated. We need to press forward and urge parents and healthcare professionals to make sure children are fully protected against this serious infectious disease.
The 2012-13 flu season started early, but most seasons peak in January or later. With plenty of time remaining in this season, vaccines in ample supply, and vaccination offered in more places than ever, there's no good reason for any child to go unprotected. During NIVW, let's continue to get the simple message out: NOW is the right time for influenza vaccine for those who have not been vaccinated. It is also a good time to stress the CDC "Take 3" approach to fighting the flu — getting vaccinated, everyday preventive actions such as hand washing and cough/sneeze hygiene, and for those who do get infected, prompt use of antiviral drugs as prescribed by a healthcare professional.
Tapping into Resources and Materials
Here are some ways you can help promote influenza prevention with ready-to-use resources and materials:
Easy Ways to Stay Connected on Twitter
Remind your followers about the importance of annual childhood influenza immunization, using the CIIC ready-to-send tweets. There are tweets available for the entire year, including several for NIVW.
Participate in the @CDCFlu Twitter Chat this afternoon (12/9) at 1:00 PM ET and don't forget to use hashtags #NIVW2013, #FightFlu, and #FluFacts to be part of the conversation!
To join the conversation, follow us on Twitter (@nfidvaccines) and use the hashtag #fightflu, like us on Facebook, and join the NFID Linkedin Group.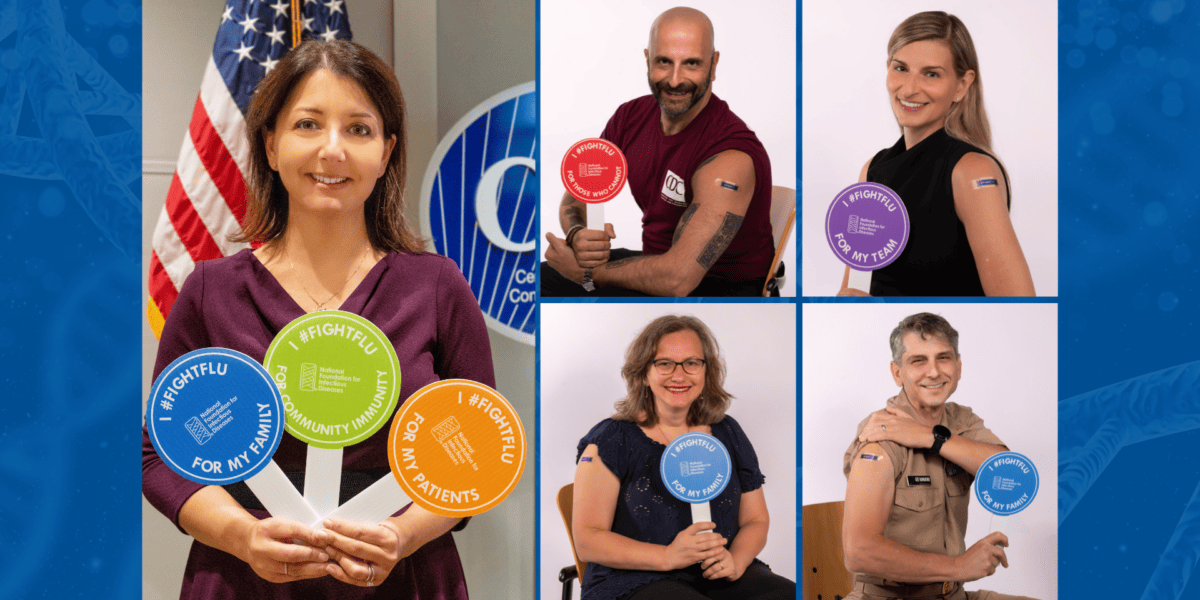 CDC guest post on the importance of disease prevention and leading by example to help protect against flu, COVID-19, and RSV