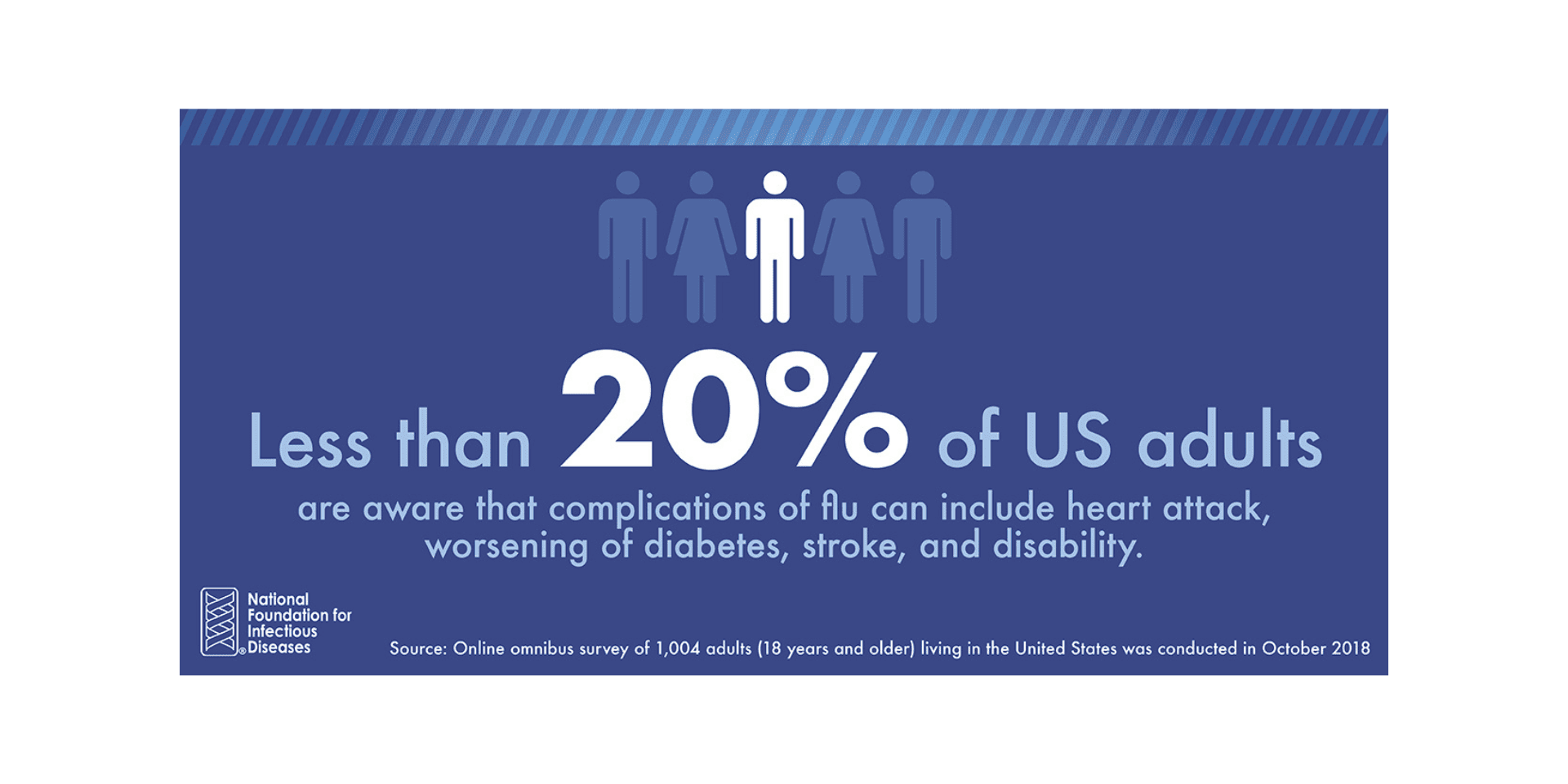 Know anyone with heart disease? Did you know their risk of a heart attack increases by up to 10 times in the days and weeks following acute influenza (flu) infection? If you did not know, you are certainly not alone.
A new national survey commissioned by the National Foundation for Infectious Diseases (NFID) found that less a quarter of US adults recognize that individuals with heart disease and diabetes are at greater risk for flu-related complications, including heart attack or stroke.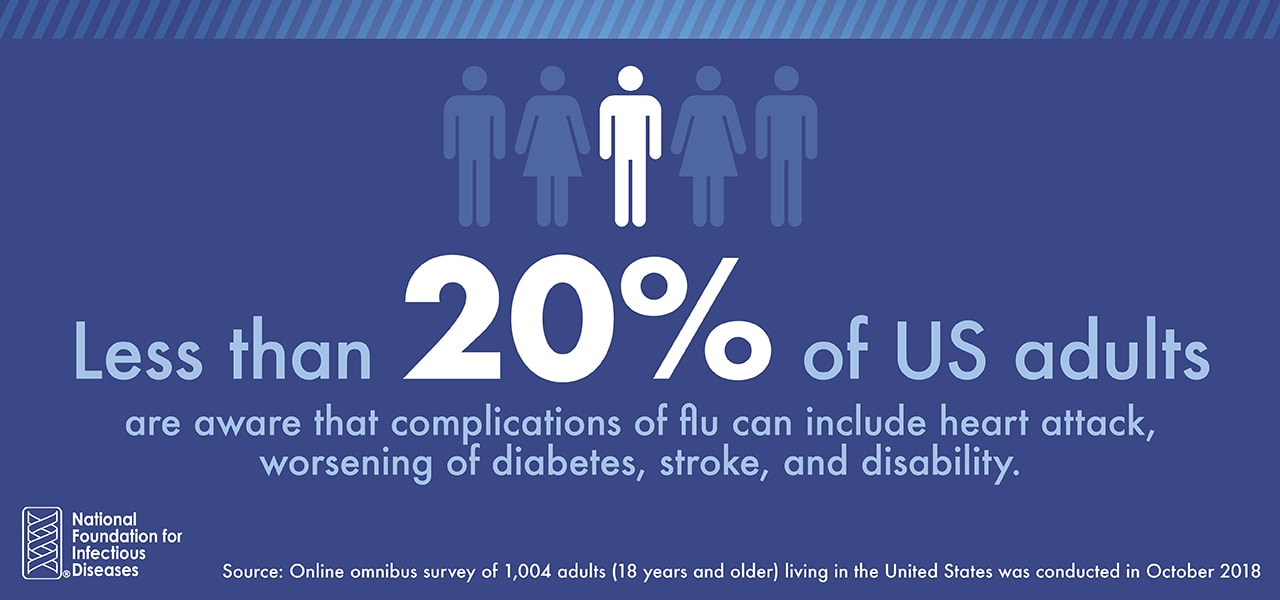 The survey was conducted to better understand public awareness of the connection between certain chronic health conditions including diabetes, heart disease, and lung disease such as asthma and chronic obstructive pulmonary disease (COPD), and serious complications of flu. The survey, conducted in October 2018 among a representative sample of 1,004 US adults, also revealed that:
Fewer than 2 in 10 US adults are aware that serious complications of flu can include heart attack (16%), worsening of diabetes (16%), stroke (13%), and disability (10%);
Only about half say they get vaccinated against flu each year and nearly one-third of those who do not get vaccinated indicated that they would be influenced to do so if a healthcare professional recommended they do so;
The primary reason that people say they get vaccinated each year is to protect their own health (76%);
62% of respondents with children in their households are motivated to get their flu shot as a way to protect their family; and
The top two reasons why people say they choose not to get vaccinated are concerns about side effects from the vaccine (31%) and the belief that they are healthy and do not need it (30%).
While the Centers for Disease Control and Prevention (CDC) recommends that everyone age 6 months and older receive an annual flu vaccine, less than 40% of adults and only 58% of children got vaccinated last season. During the 2017-2018 season, nearly 80,000 people died, and more than 950,000 people were hospitalized due to flu and flu-related complications.
It is imperative that healthcare professionals inform patients with chronic health conditions of their increased risk and insist on annual flu vaccination to help protect them from complications including hospitalization, catastrophic disability, and even death.

— William Schaffner, MD, NFID Medical Director
December 2-8, 2018 marks National Influenza Vaccination Week (NIVW), a national awareness week focused on highlighting the importance of annual flu vaccination. Visit Vaccine Finder to find a convenient location near you that offers flu vaccines.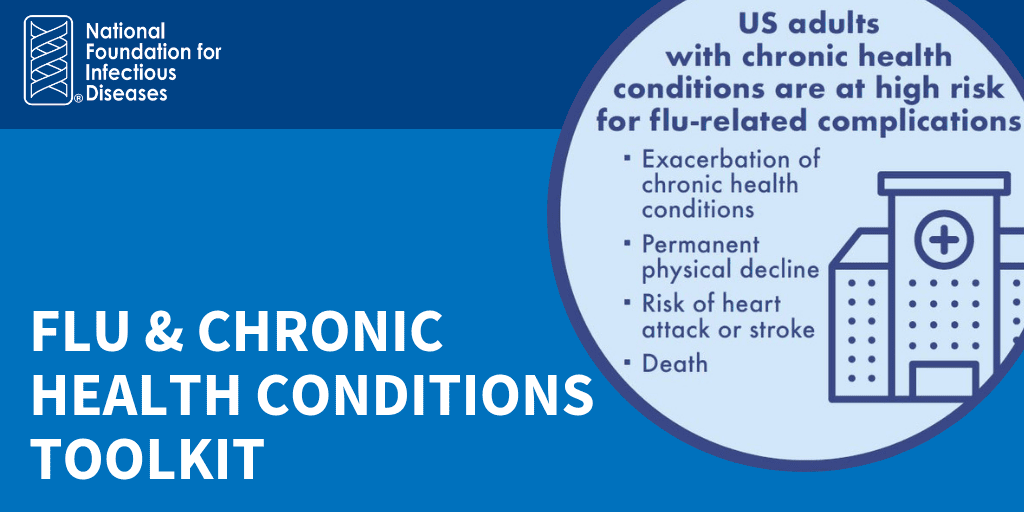 To learn more about flu and chronic health conditions, view the new NFID Call to Action and toolkit at www.nfid.org/flu-chronic-health-conditions, which features complimentary resources for healthcare professionals and patients.
To join the conversation and get the latest news on infectious diseases, follow NFID on Twitter using the hashtags #NIVW2018 and #FightFlu, like us on Facebook, follow us on Instagram, join the NFID Linkedin Group, and subscribe to NFID Updates.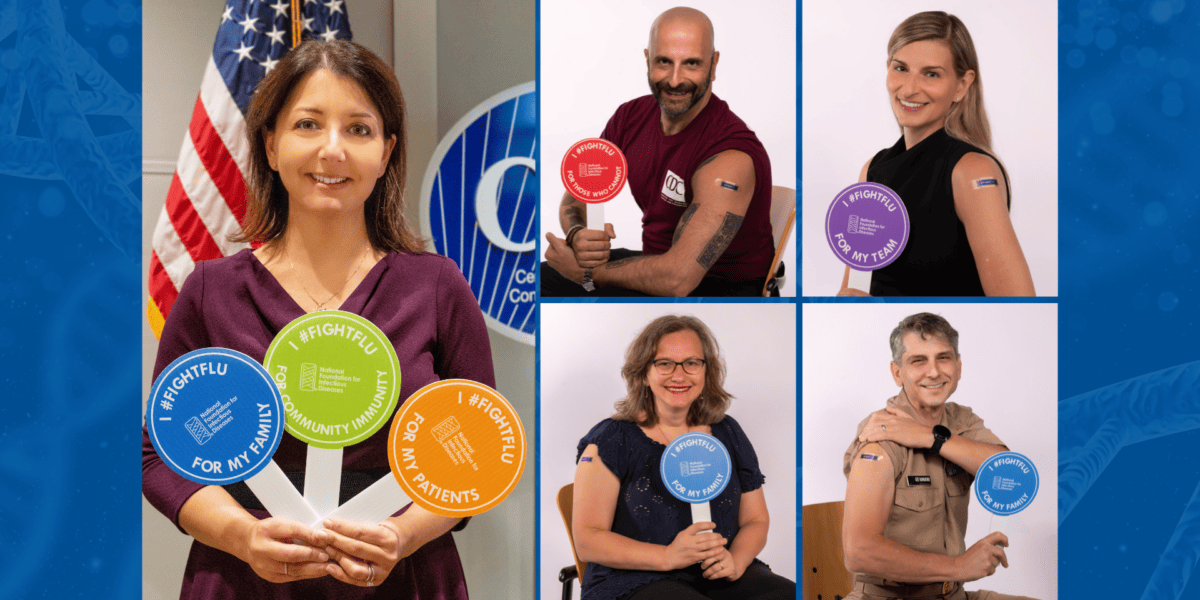 CDC guest post on the importance of disease prevention and leading by example to help protect against flu, COVID-19, and RSV