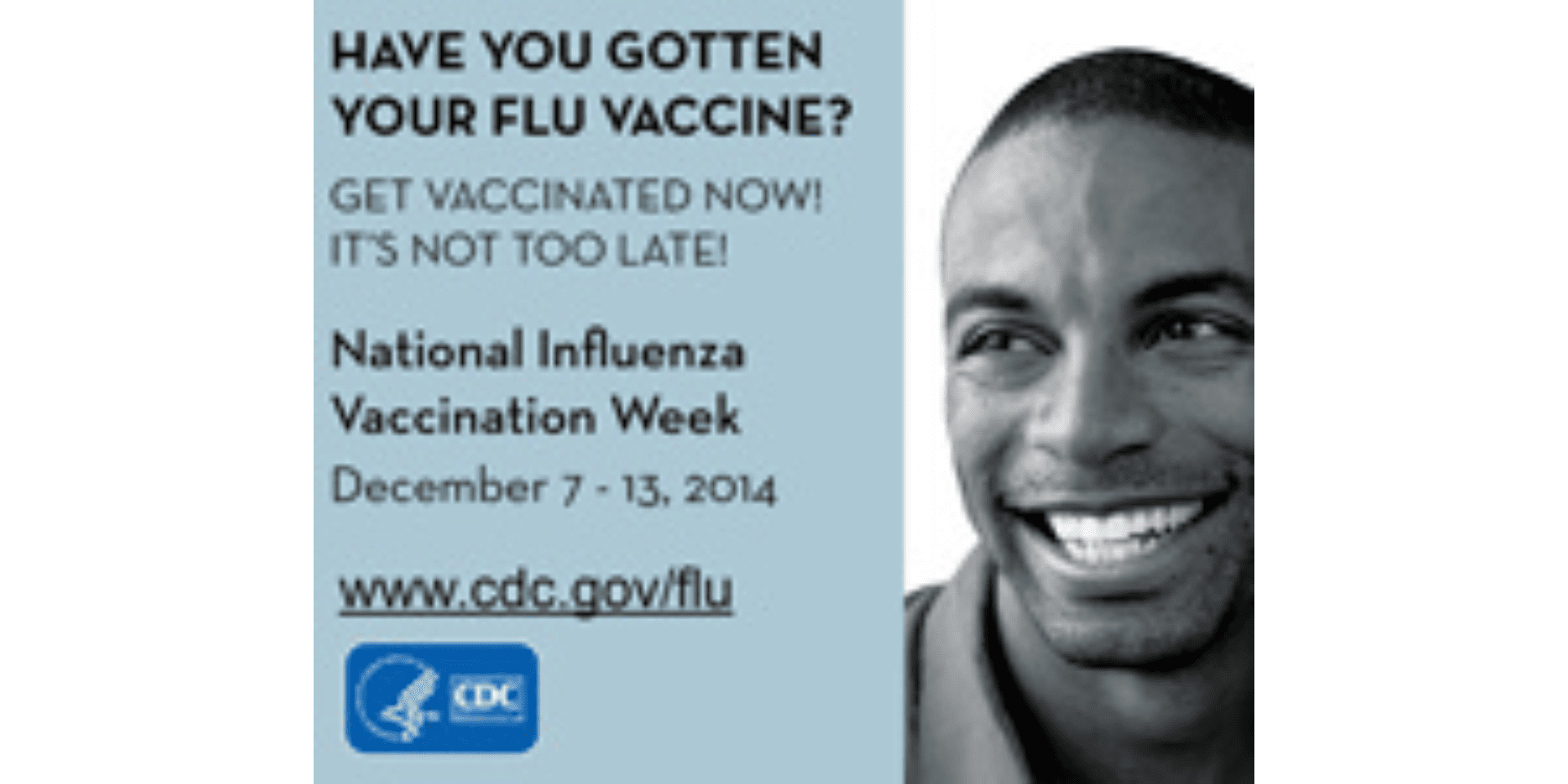 National Influenza Vaccination Week (NIVW), December 7-13, 2014, highlights the importance of being prepared for flu season. And the first and most important step is to get an annual influenza (flu) vaccine. A recent survey conducted by NFID found that while more adults in the US are concerned about the flu, few are taking steps to prevent the spread of the disease. Among those surveyed, 41% receive an annual flu vaccine after flu hits their local area. And when sick with flu, only 32% would contact a healthcare professional despite knowing that flu is treatable.
"It is encouraging that individuals are paying more attention to flu this year. However, people need to know that seasonal flu is a serious public health threat every year," said Susan J. Rehm, MD, NFID medical director. "An estimated 5-20% of people in the US get the flu each year and more than 200,000 are hospitalized yearly from seasonal flu-related complications." It is not just children and the elderly that are at high risk. Last year, according to the Centers for Disease Control and Prevention (CDC), the flu was particularly hard on young and middle-aged adults. In fact, those age 18-64 years represented 61% of all flu-related hospitalizations.
What can you do?
1) Get vaccinated every year. While the flu vaccine may not be 100% effective, it is still the best defense against the flu. Everyone age six months and older should get vaccinated annually. In the two weeks following vaccination, the body builds antibodies to help fight the flu. Waiting until flu is in your area to get vaccinated may leave you unprotected. And it is not too late to get vaccinated! Peak flu season is typically January-February, so there is still time to protect yourself and those around you from the flu.
2) Take everyday preventive actions to stop the spread of germs. Cover your nose and mouth when you cough or sneeze, wash your hands often with soap and water or alcohol-based hand sanitizers, and avoid close contact with sick people.
3) Remember Flu F.A.C.T.S. (Fever, Aches, Chills, Tiredness, and Sudden Onset) to distinguish flu symptoms from other circulating viruses or a cold, which is usually less severe and often includes a runny nose.
4) Act fast and contact a healthcare professional as soon as you experience flu symptoms. Prescription antiviral medicines are available and can shorten the time you are sick if taken within the first 48 hours of symptoms. While sick, limit contact with others as much as possible to keep from spreading the flu virus.
5) Help #FightFlu  and encourage others to get vaccinated. Getting vaccinated can help you protect your own health and the health of your loved ones. Get involved and encourage healthy behaviors by sharing the NFID #FightFlu memes on your social media channels.
Now is the time to protect yourself and your loved ones against the flu. Learn more about how you can stop the spread of flu!
To join the conversation, follow us on Twitter (@nfidvaccines) and use the hashtags #FightFlu and #NIVW2014, like us on Facebook, and join the NFID Linkedin Group.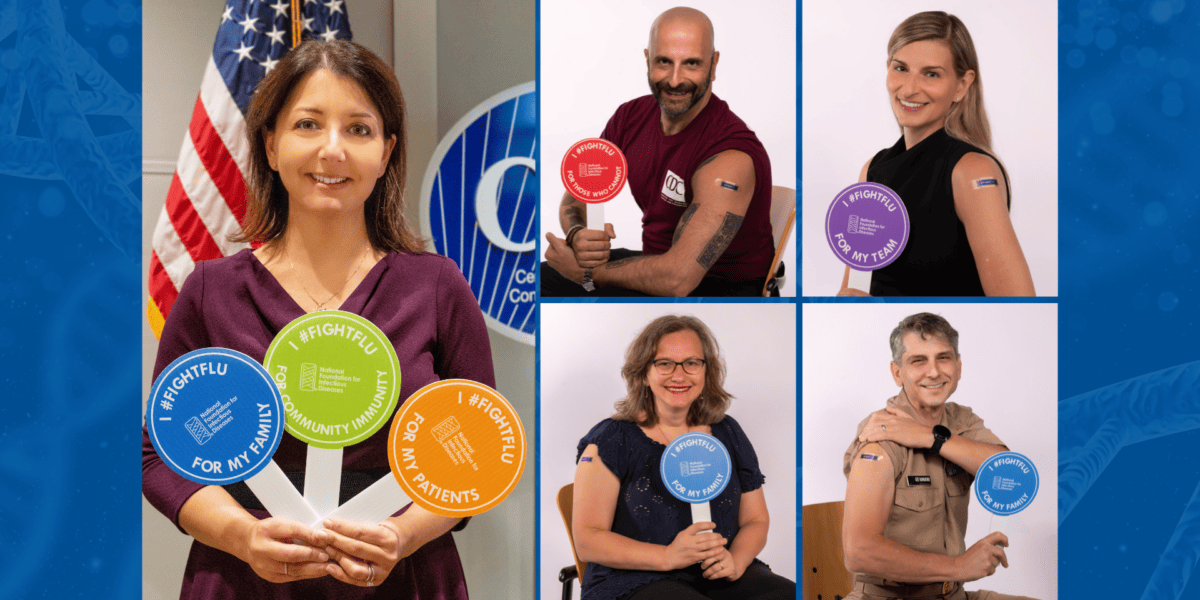 CDC guest post on the importance of disease prevention and leading by example to help protect against flu, COVID-19, and RSV