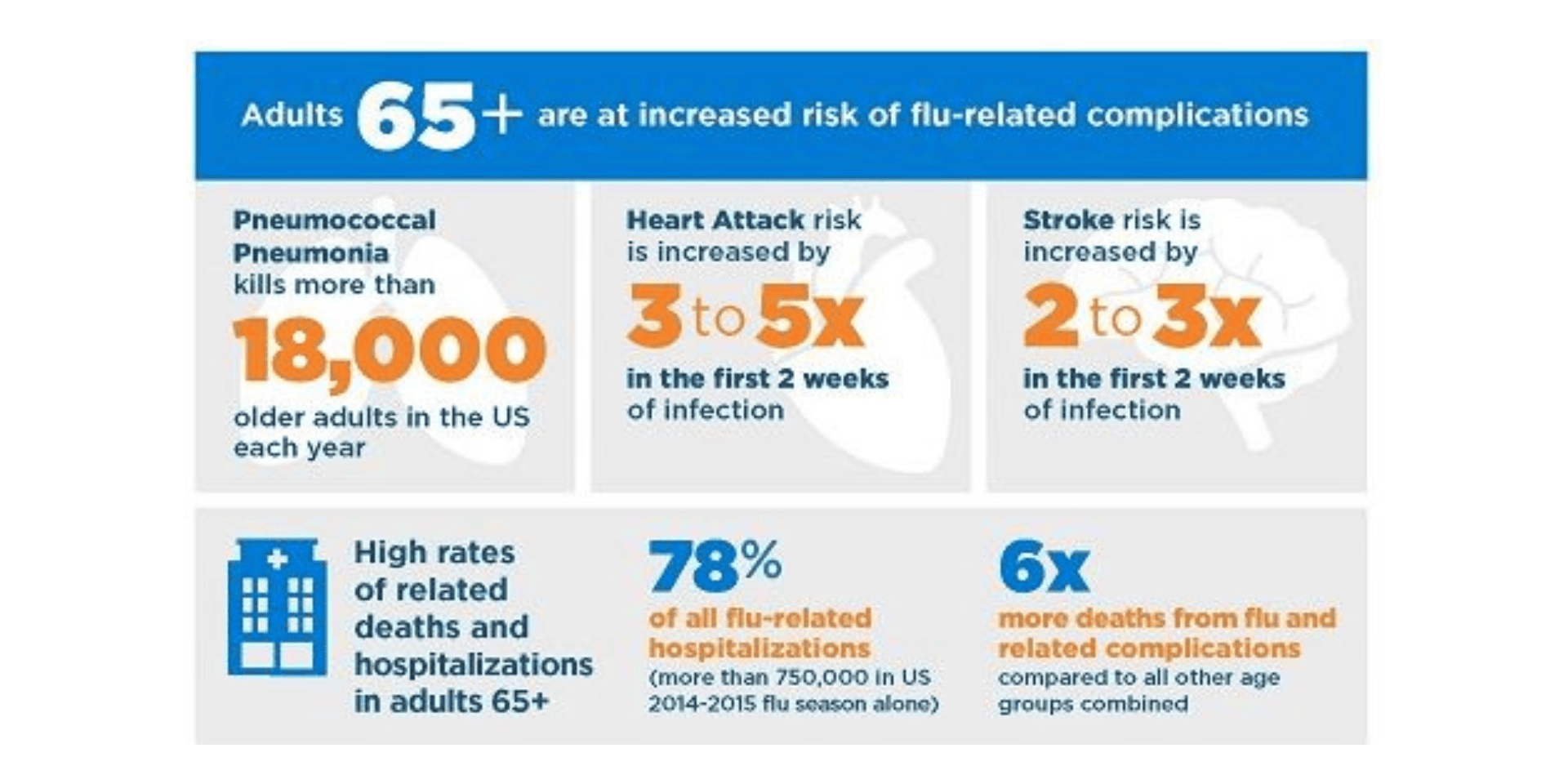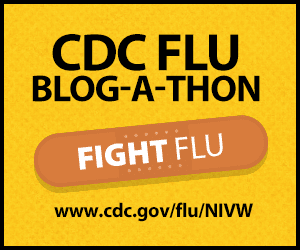 To highlight the importance of annual flu prevention, NFID is sponsoring a blog relay during 2016 National Influenza Vaccination Week (NIVW), featuring guest posts authored by NFID leaders each day of the week.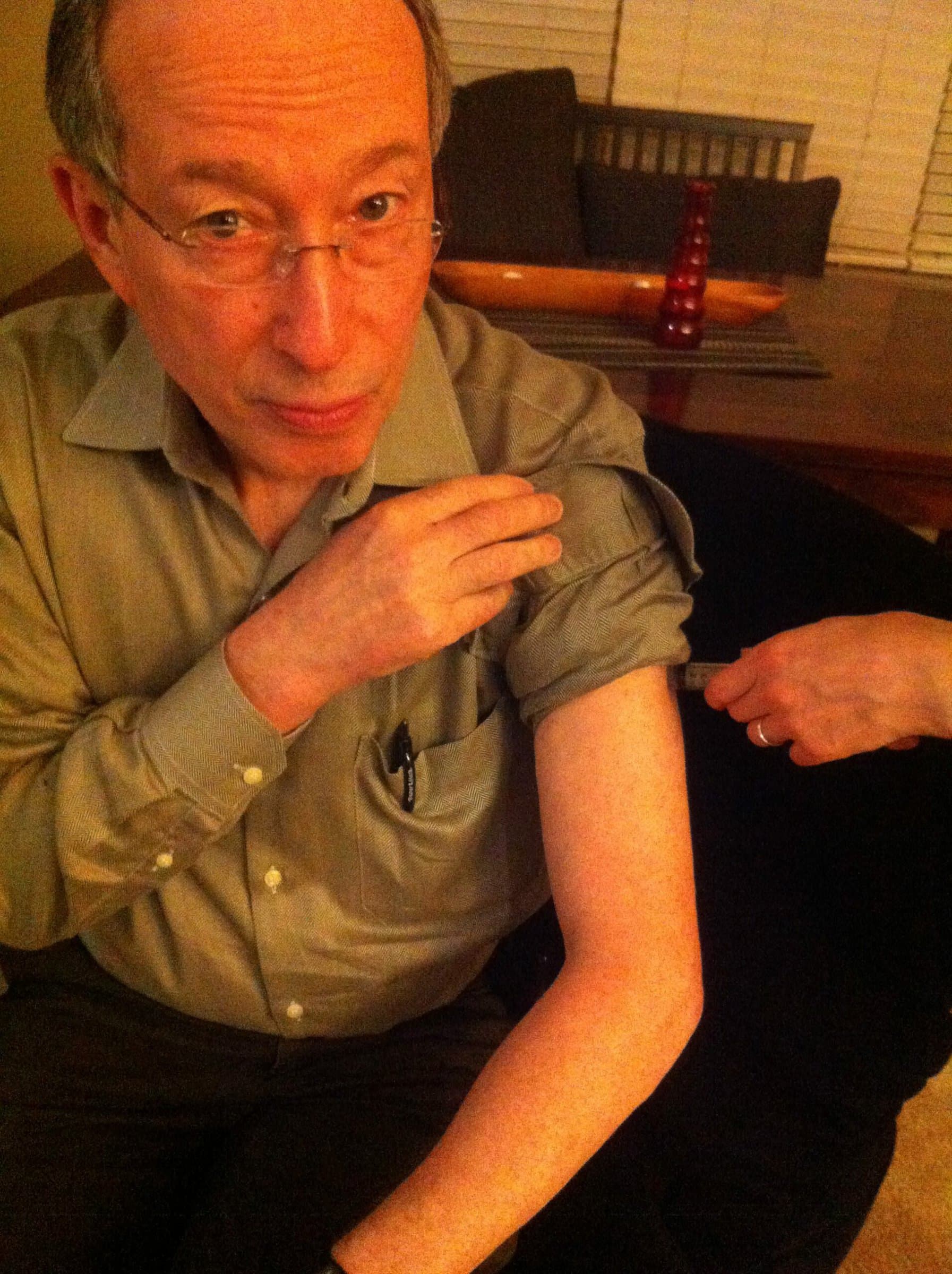 Special thanks to NFID President Walter A. Orenstein, MD, Associate Director of the Emory Vaccine Center and Professor of Medicine, Pediatrics, and Global Health at Emory University, for this guest blog about the importance of influenza immunization across the lifespan.
It seems not everyone has gotten the message about influenza vaccines, so once again: everyone age six months and older needs an influenza vaccine every year. We have more than enough vaccine supply and we have many types of influenza vaccines available. There is at least one, and usually multiple options, available for every one of us. Vaccination is the key to influenza (flu) prevention for everyone.
In the US, 90% of deaths from flu are among adults age 65 years of age or older. On average, more than 20,000 individuals are estimated to die from flu each year (with a range of 3,000-49,000 depending on the season). In the typical flu season, more than 200,000 individuals are hospitalized and most of them, 78% in a recent severe season, are age 65 years and older. Adults 65 years and older are also 6 times more likely to die from flu than all other age groups combined. There are two vaccines designed specifically for those age 65 years and older, but they can get any influenza vaccine that is approved for use in that age group.
As we age, underlying medical conditions, such as diabetes and heart disease, begin to increase. In fact, the increased risk of having these medical conditions is the reason adults age 50-64 years were added to routine influenza vaccine recommendations many years ago. Getting flu increases the risk of serious complications in those with such conditions since they may already be more medically fragile.
Adults younger than 50 years old, including college-age students, also need an annual influenza vaccine. Flu is not a trivial illness. It can cause high fever, muscle aches, severe cough, and can lead to complications including pneumonia as well as other serious problems. College students who get the flu typically experience illness of eight days or more which can have a significant impact on academic performance. Flu can have a similar impact on working-age adults—nobody wants to miss a week or more of work.
Vaccination is the key to prevention for all of us.
Influenza vaccination is extremely important for pregnant women. Flu during pregnancy leads to a higher rate of complications than flu in non-pregnant woman. Vaccinating pregnant women helps protect their newborn babies because pregnant women transfer proteins (antibodies) across the placenta that help protect infants during the first critical 6 months of life, when they are at high risk of serious complications from respiratory infections.
Finally, getting an influenza vaccine not only protects you but helps protect those in your community. If you do not get infected with flu you will not transmit it to others, many of whom may be fragile and at higher risk of complications from the disease, including infants younger than age 6 months who cannot get vaccinated but who can become seriously ill if they are infected.
There are many types of influenza vaccines available for the 2016-2017 season but there is no preference for one type of shot over another. Influenza vaccines can effectively prevent disease and related complications. I strongly urge you to get an influenza vaccine this year, and every year.
During the 2016 NIVW blog relay, NFID leaders blogged about trends in flu vaccines [William Schaffner, MD], the impact of flu on teens and college students [Lisa S. Ipp, MD], the important role that nurses can play in increasing flu vaccination rates [Patricia A. Stinchfield, RN, MS, CPNP, CIC], countering common misconceptions about flu vaccination [H. Keipp B. Talbot, MD, MPH], and the importance of influenza vaccination for all ages [Walter A. Orenstein, MD].
To join the conversation, follow NFID (@nfidvaccines) and Walter Orenstein (@woresnt and @NFIDPresident) on Twitter using the hashtag #FightFlu and #NIVW, like us on Facebook, join the NFID Linkedin Group, and subscribe to NFID Updates.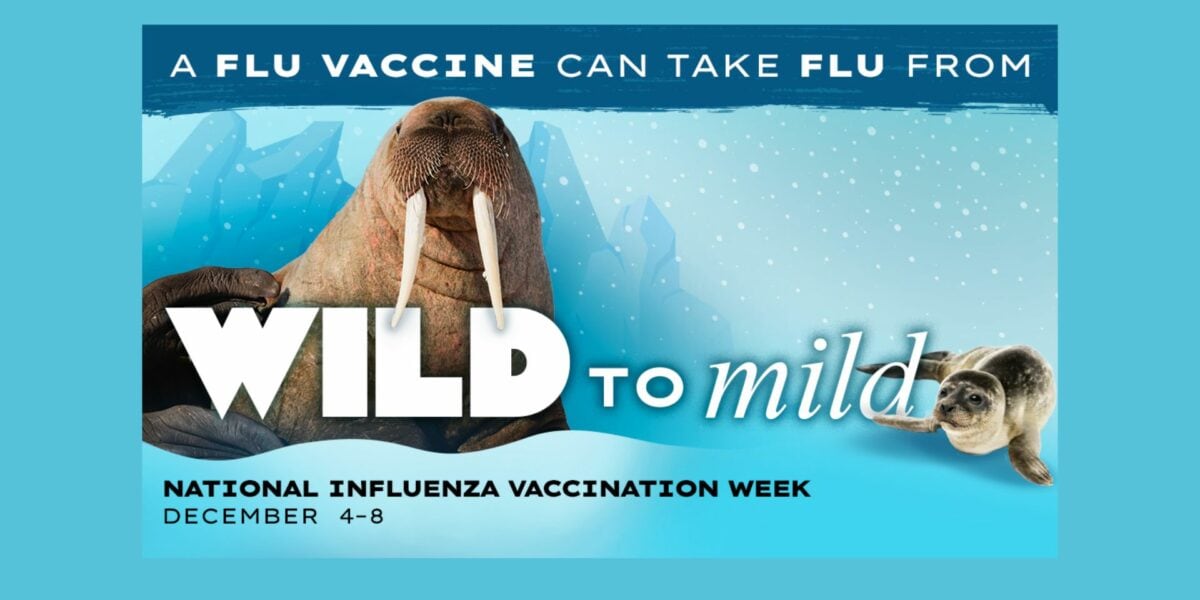 With flu activity on the rise and vaccination rates lagging across the US, NFID is reminding everyone age 6 months and older to get vaccinated against flu