The NFID Jimmy & Rosalynn Carter Humanitarian Award honors individuals whose outstanding humanitarian efforts and achievements have contributed significantly to improving the health of humankind. Selection criteria include the following factors:
Legislative or administrative contributions
Humanitarian service and/or
Public education activities
"Over the past 40 years there was hardly any public health policy and arena that Dr. Adetokunbo O. Lucas was not involved with. From medical research to health policy, he has made important contributions at the local, national, and global levels in the areas of infectious diseases, chronic diseases, maternal mortality, and safe motherhood." This was written by Mark L. Rosenberg, MD, MPP, president and CEO for The Task Force for Global Health, Inc. in his letter nominating Dr. Lucas for the Carter Humanitarian Award. In one short paragraph, Dr. Rosenberg highlighted all of the good that Dr. Lucas has done and illustrated why Dr. Lucas so deserves to be in the company of other humanitarian leaders including Jimmy and Rosalynn Carter, Bill and Melinda Gates, and Bill Clinton.
Jimmy Carter himself wrote of how, during Dr. Lucas' tenure at The Carter Center, he evaluated public health needs in the Sudan during the 'Guinea Worm Cease-Fire' and made important recommendations to the ministry of health. Carter also wrote a glowing recommendation stating that "Dr. Lucas is certainly one of the most deserving individuals we know for the Jimmy and Rosalynn Carter Humanitarian Award."
Learn more about the 2013 NFID Awards Dinner
Purchase tickets to the 2013 NFID Awards Dinner
To join the conversation, follow us on Twitter (@nfidvaccines) and use the hashtag #NFIDawards.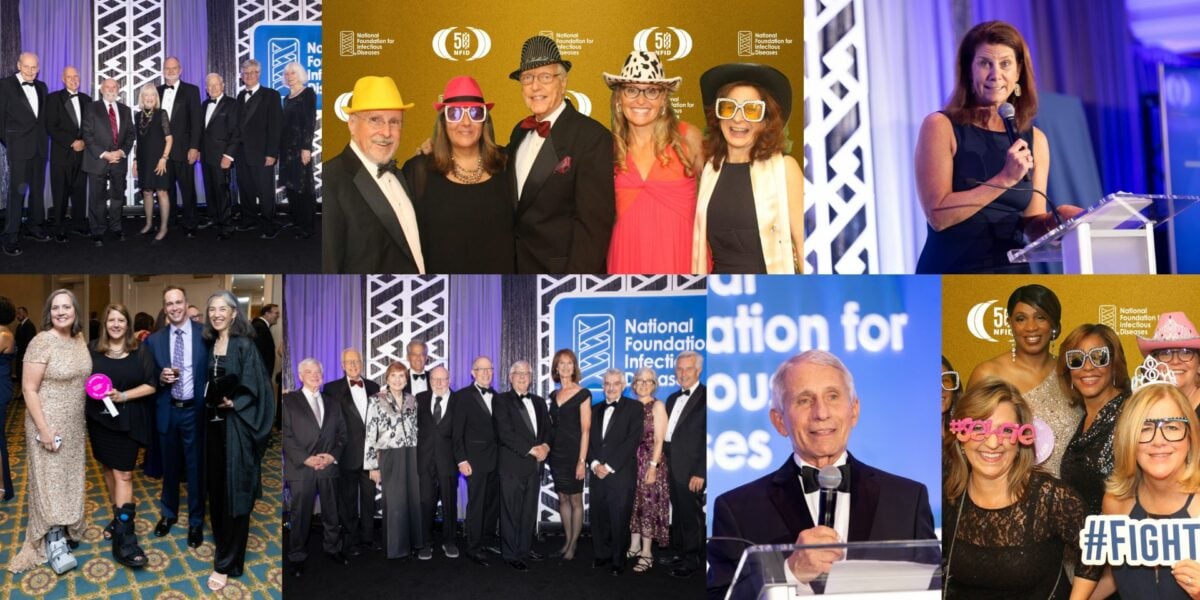 The stars of public health gathered together for the star-studded NFID 50th Anniversary Gala, including more than 20 past recipients of the prestigious NFID awards