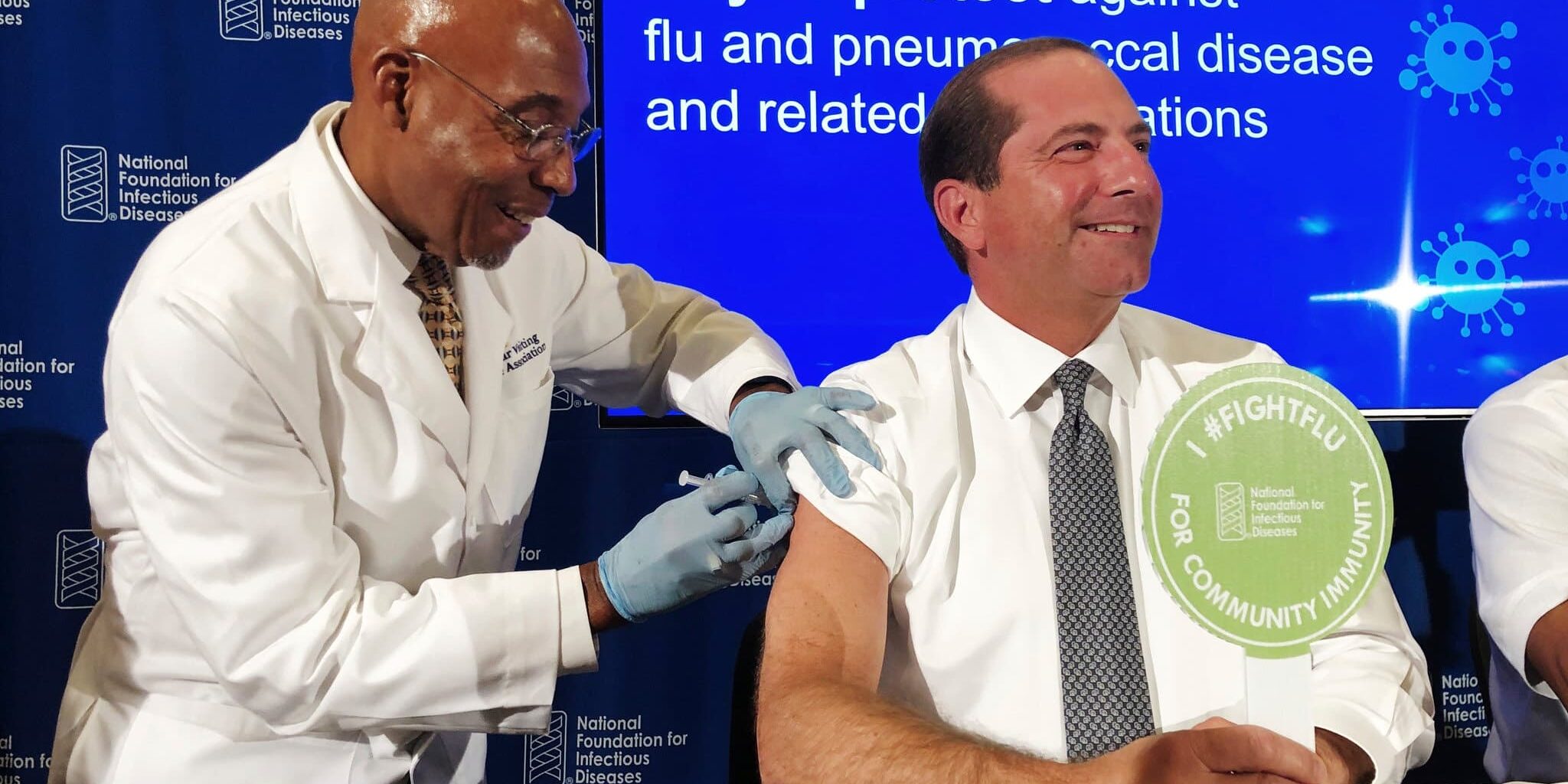 Vaccine-preventable diseases have not gone away. The viruses and bacteria that cause illness and death still exist and can easily be spread to those who are not protected by vaccines. As passengers can now travel across the globe in just one day, it is not difficult to see just how easily diseases can travel too.
Read recent vaccine-related news of interest from the world of infectious diseases:
Australia Just Had a Bad Flu Season. That May Be a Warning for the US: In 2017, a terrible flu season in Australia presaged an American outbreak in which 79,000 died. Experts advise getting the shot soon. At a news conference with Health and Human Services Secretary Alex M. Azar, II, NFID Medical Director, William Schaffner, MD, lamented that only 45 percent of adults and 63 percent of children get vaccinated against flu each year. Half of all adults who do not get vaccinated, he said, mistakenly believe the vaccines don't work. Source: New York Times
ACIP: Changes to HPV, Pneumococcal Vax Guidance for 2020: Adult and child immunization schedules for 2020 were approved by the Advisory Committee on Immunization Practices (ACIP) October 2019 meeting, including a number of changes to HPV, pneumococcal vaccines, and meningococcal group B vaccine recommendations based on "shared clinical decision-making." ACIP also recommended a change in the use of tetanus and diphtheria (Td) vaccine and the tetanus, diphtheria, and acellular pertussis (Tdap) vaccine. Source: MedPage Today
Vaccine Exemption Rates among US Kindergartners Continue To Climb: There has been a small increase in vaccine exemption rates among kindergarteners in the United States, according to a report from the US Centers for Disease Control and Prevention (CDC). The finding, published in the CDC Morbidity and Mortality Weekly Report, shows that rates of young children not receiving vaccinations against certain diseases, including measles, continued to climb in recent years. For the 2018-2019 school year, the national percentage of kindergartners with an exemption from one or more required vaccines was 2.5 percent, which was a slight increase from 2.3 percent during the previous school year and 2.1 percent in the 2016-2017 school year, the report found. Source: CNN
Get Your Flu Shot Now, Doctors Advise, Especially If You're Pregnant: October marks the start of a new flu season, with a rise in likely cases already showing up, federal statistics show. The advice from federal health officials remains clear and consistent: Get the flu vaccine as soon as possible, especially if you're pregnant or have asthma or another underlying condition that makes you more likely to catch a bad case. Make no mistake: Complications from the flu are scary, says William Schaffner, NFID Medical Director and infectious disease specialist at Vanderbilt University Medical Center, who is part of a committee that advises federal health officials on immunization practices.

Source: NPR

While Searching for the Perfect Vaccine, Keep Using the Very Good: Disciples of the anti-vaccine movement insist they're not anti-vaccine. Rather, they say they're simply advocating for vaccines that are safer and/or more effective than what's currently available. Sounds reasonable. Who wouldn't want better vaccines? For that matter, who wouldn't want safer cars, an untainted food supply, and an easier way to vote that didn't require you to stand in line for hours? Nevertheless, you've probably noticed that people haven't stopped driving, eating, or casting ballots while waiting for these improvements to come along. Women haven't abandoned their birth control methods while waiting for researchers to develop new ones for their male partners. Most of us use what's available now, even if imperfect, for two good reasons. They're all we have, and they meet our basic needs, albeit not perfectly. Current vaccines, though not perfect, provide strong protection against infectious agents that can sicken and even kill us. Source: Scientific American
The Global Commission for the Certification of the Eradication of Poliomyelitis recently announced that wild poliovirus type 3 has now been eradicated worldwide. Wild poliovirus type 3 is one of three wild poliovirus strains, and is the second to be eradicated worldwide. Wild poliovirus type 2 was eradicated in 2015. This leaves only wild poliovirus type 1 still in circulation in Pakistan and Afghanistan. "Abandoning the effort now will not keep things at the current level. We will get a major resurgence. And that's what we need to explain to people: Don't think if you stop, it will be over. It will not be over and it will get a lot worse," said NFID Immediate Past-President Walter Orenstein, MD, associate director of the Emory Vaccine Center. Source: Devex
To learn more about vaccines across the lifespan and strategies to increase vaccination rates, register for the 2019 NFID Clinical Vaccinology Course scheduled for November 16-17, 2019 in Washington, DC.
To join the conversation and get the latest news on infectious diseases, follow NFID on Twitter, like us on Facebook, follow us on Instagram, join the NFID Linkedin Group, and subscribe to NFID Updates.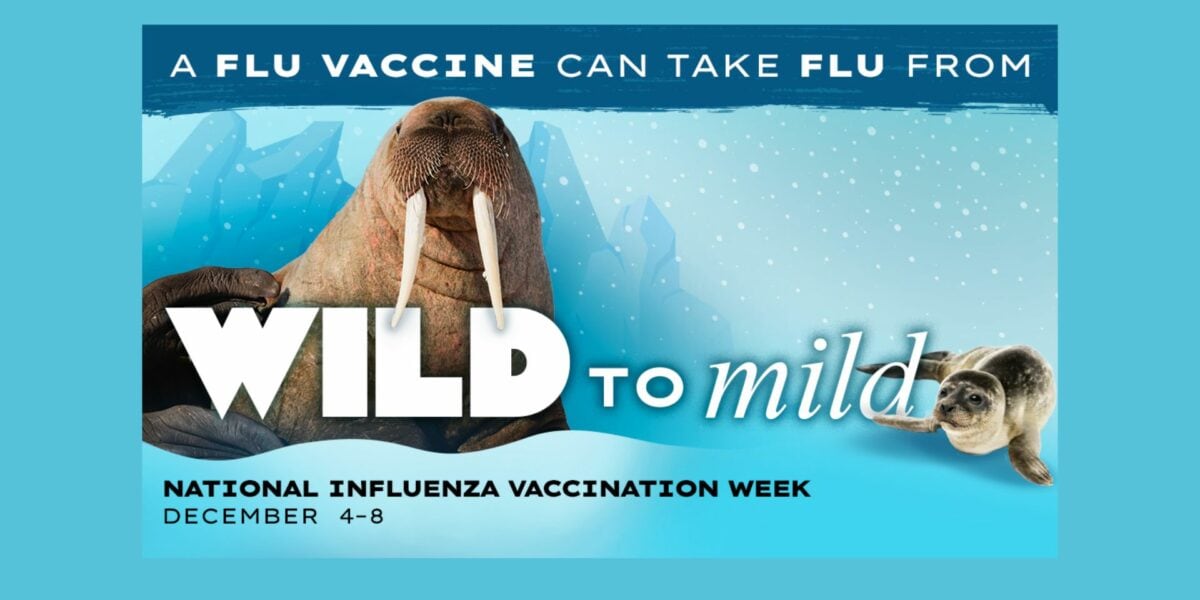 With flu activity on the rise and vaccination rates lagging across the US, NFID is reminding everyone age 6 months and older to get vaccinated against flu