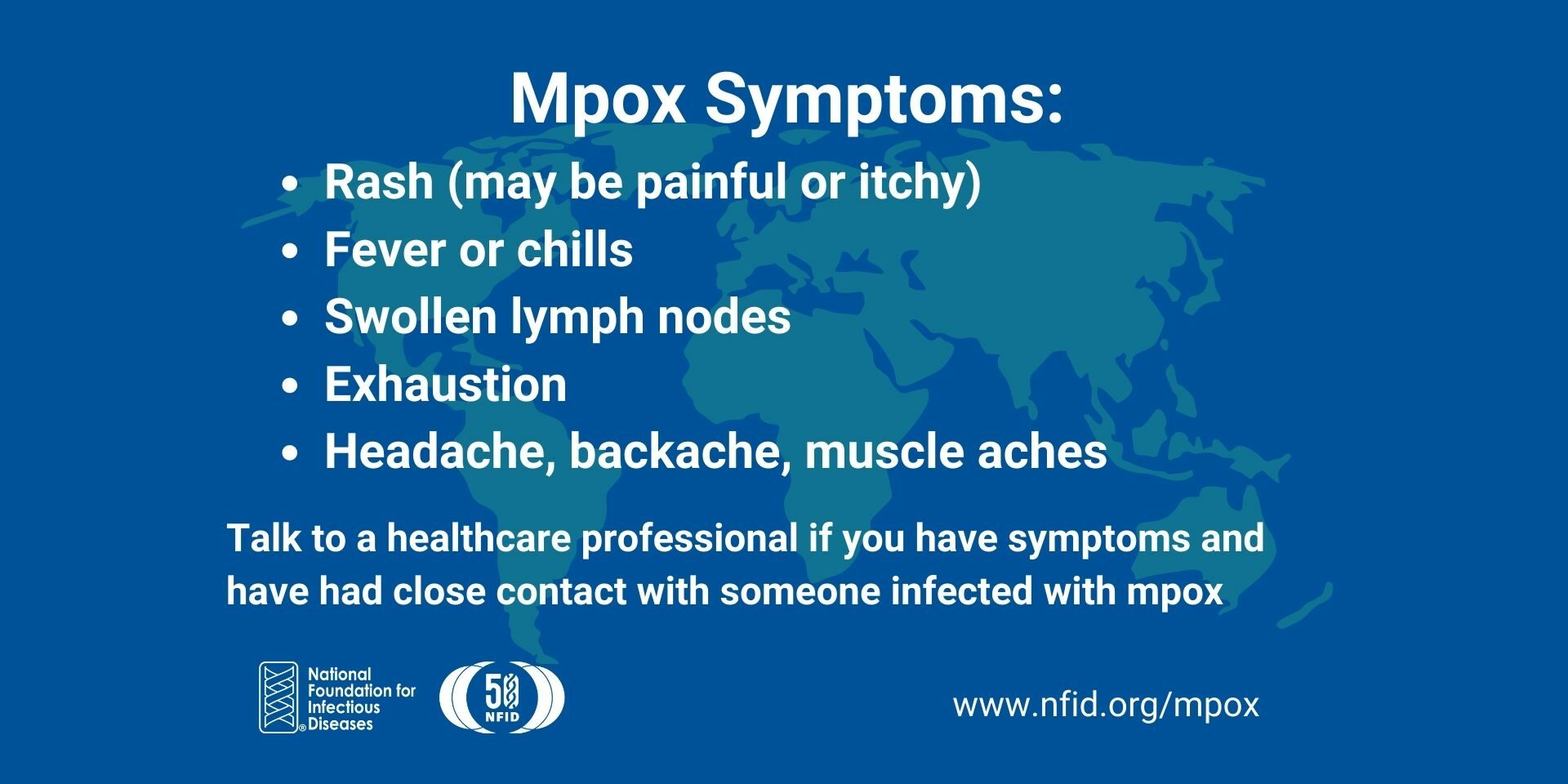 Since May 2022, an outbreak of monkeypox has been ongoing in several countries, including the US. As of August 2022, US health officials have confirmed thousands of cases, across all 50 states. Read recent news of interest from the world of infectious diseases, with a focus on monkeypox:
What Should Schools Do about Monkeypox? New CDC Guidelines Weigh In: Schools and child care centers do not need to take extra steps to curb the spread of monkeypox but can rely on everyday operational guidance to do things like ensuring handwashing and clean surfaces, to help reduce the risk of potential monkeypox cases this fall, according to the Centers for Disease Control and Prevention (CDC). The agency's new recommendations have been published on the CDC website, and come as local health departments across the country are issuing their own recommendations for schools as students return to the classroom. Source: CBS News
---
Trials for Monkeypox Antiviral, Fractional Vaccine Dosing Launch: As countries contend with more and more monkeypox cases, UK and US officials announced the launch of clinical trials to gauge how effective the antiviral drug tecovirimat (Tpoxx) is for treating the disease, and to establish how protective intradermal fractional doses of the JYNNEOSTM vaccine are against monkeypox. Source: CIDRAP
---
Key Facts about Vaccines To Prevent Monkeypox Disease: On August 9, 2022, the US Food and Drug Administration (FDA) issued an emergency use authorization (EUA) for JYNNEOSTM to allow healthcare providers to administer the vaccine intradermally (between the layers of the skin) for individuals age 18 years and older who are determined to be at high risk for monkeypox infection. The EUA also allows for use of the vaccine in individuals younger than age 18 years who are at high risk for monkeypox infection; in these individuals, the vaccine is administered by subcutaneous injection. For all age groups, JYNNEOSTM is given as a 2-dose series, 4 weeks apart. Source: FDA
---
Monkeypox Detected in Dog: What to Know: A pet dog appears to have contracted monkeypox from its infected owners, according to evidence published in the medical journal, The Lancet. Though there is prior evidence that wild animals can get monkeypox, this is the first known case of a pet dog contracting the monkeypox virus via human transmission. Monkeypox is a virus that originates in the animal population, gets into humans, and is transmitted in humans usually in a very localized fashion, according to NFID Medical Director William Schaffner, MD. Infected individuals should isolate from pets to avoid transmitting the virus to them. Source: Healthline
---
Monkeypox Isolation Guidelines: How Long Should You Isolate If You Get Monkeypox? Health officials urge people who suspect they may have monkeypox to get tested and isolate if they test positive. While people may be familiar on some level with quarantine and isolation due to COVID-19, things are a little different for monkeypox. Source: Prevention
Be very careful to avoid skin-to-skin contact with other people if you have been exposed or suspect you have monkeypox.

NFID Medical Director William Schaffner, MD
Wyoming Confirms 1st Monkeypox Case; Outbreak Reaches all 50 States: Health officials in Wyoming confirmed its first case of the monkeypox virus, meaning the outbreak has reached all 50 US states. The US confirmed its first infection of the current outbreak mid-May in a Massachusetts patient with recent travel to Canada. Since then, health officials have confirmed more than 15,000 monkeypox infections, according to data from CDC, with New York, California, and Florida tallying the most cases. Source: UPI
---
Learn More about Monkeypox
Monkeypox Frequently Asked Questions (FAQs): Who is at risk for monkeypox, how is the disease spread, and how can it be prevented? In this interview, NFID Medical Director William Schaffner, MD, helps put the risk in context:
---
Monkeypox Updates (On-Demand Webinar): View the National Foundation for Infectious Diseases (NFID) webinar with NFID Medical Director William Schaffner, MD, and Captain Agam Rao, MD, of the Centers for Disease Control and Prevention. Learn how to recognize signs and symptoms of monkeypox, and implement strategies for diagnosis, prevention, and treatment of monkeypox in the US.
Learn more: www.nfid.org/monkeypox
---
To join the conversation and get the latest news on infectious diseases, follow NFID on Twitter, like us on Facebook, follow us on Instagram, visit us on LinkedIn, and subscribe to receive future NFID Updates.
No related posts are published at this time.