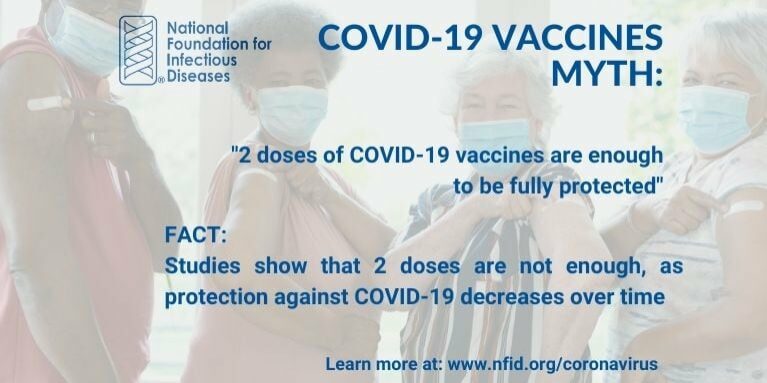 The Food and Drug Administration (FDA) recently authorized a second booster dose of COVID-19 vaccine for adults age 50 years and older and certain individuals who have undergone solid organ transplants or who have other conditions that weaken their immune systems. Soon after, the Centers for Disease Control and Prevention (CDC) updated its guidance to reflect the expanded eligibility. Read recent news of interest from the world of infectious diseases, with a focus on COVID-19 booster doses:
FDA OKs Second COVID-19 Booster for 50+: Agency says fourth shot will improve protection against serious illness … Individuals shouldn't lose sight of the fact that vaccines are designed to prevent severe illness, hospitalization, and death. Asking these products to totally combat even a mild case of COVID-19 is not realistic. "The whole purpose of the vaccine is to keep you out of the hospital, not to prevent mild illness," said NFID Medical Director William Schaffner, MD. He also pointed to the possibility that COVID-19 will have a seasonal component and cases will be on the upswing in the fall, and that's when added protection from a booster might be needed. Source: AARP
Some of us think that if we have one more bullet to fire, that maybe we fire it in September and October, along with the influenza (flu) vaccine. That's something we could easily communicate to the public: Get your flu vaccine and [COVID-19] booster.

NFID Medical Director William Schaffner, MD
Second Booster Shots Authorized for Adults 50 and Older: The US Food and Drug Administration has expanded the emergency use authorization of the Pfizer and Moderna COVID-19 vaccines to allow adults 50 and older to get a second booster as early as four months after their first booster dose of any COVID-19 vaccine. "Current evidence suggests some waning of protection over time against serious outcomes from COVID-19 in older and immunocompromised individuals. Based on an analysis of emerging data, a second booster dose of either the Pfizer-BioNTech or Moderna COVID-19 vaccine could help increase protection levels for these higher-risk individuals," said Peter Marks, MD, director of the FDA Center for Biologics Evaluation and Research. … CDC also said in its statement that adults who got the J&J/Janssen vaccine as their primary and first booster shots at least 4 months prior may now get an additional booster of a Pfizer/BioNTech or Moderna vaccine. There is general scientific agreement that third doses help strengthen immunity against severe illness from the virus that causes COVID-19. But the science is far from settled on when, or even if, fourth doses might be needed since the vaccines continue to offer a high degree of protection against COVID-19 hospitalization and death, even as protection against illness wanes. Source: CNN
---
We Need To Clarify the Goal of Our COVID-19 Booster Strategy: The focus should be on stopping severe disease and expanding our vaccine arsenal … Multiple countries, including the US, recently joined Israel in authorizing a fourth dose of the mRNA vaccines for older members of their populations and others at risk of severe COVID-19. While this makes immunological sense—as older people and the immunocompromised can lack the ability to quickly mobilize B cells to produce neutralizing antibodies when faced with new variants—a fourth dose in younger, healthy groups (<65 years) has minimal effect in both boosted effectiveness against infection or reducing viral loads. First and foremost, the US needs to specify the goal of our vaccination and booster campaign. Is it to continually boost neutralizing antibody protection against infection? Or is it to prevent severe illness and thus reduce the burden on our healthcare system? The former strategy is logistically difficult, will lack buy-in from a pandemic-weary public, and does not make long-term immunogenic sense. The latter is a much more feasible and public health-focused strategy. Source: MedPage Today
---
Older Adults Can Get Second Coronavirus Booster to Strengthen Waning Protection: Older adults can get second booster shots of the Pfizer-BioNTech and Moderna coronavirus vaccines, federal agencies announced as they expanded access to additional shots to help shore up protection against severe illness … The shots are not a permanent solution to the pandemic. But with a still-more-transmissible version of the omicron coronavirus variant becoming dominant in the US, even a short-term immunity boost among those at risk of severe illness could provide a valuable layer of protection. Source: The Washington Post
---
As FDA OKs Another COVID Booster, Some Experts Question Need: The FDA authorized Americans over the age of 50 to receive a second COVID-19 booster shot, even though many top infectious disease experts questioned the need before the agency's decision. The FDA granted emergency use authorization for both Pfizer and Moderna to offer the second booster—and fourth shot overall—for adults over 50 as well as those over 18 with compromised immune systems. Source: WebMD
---
Learn More About COVID-19 Vaccines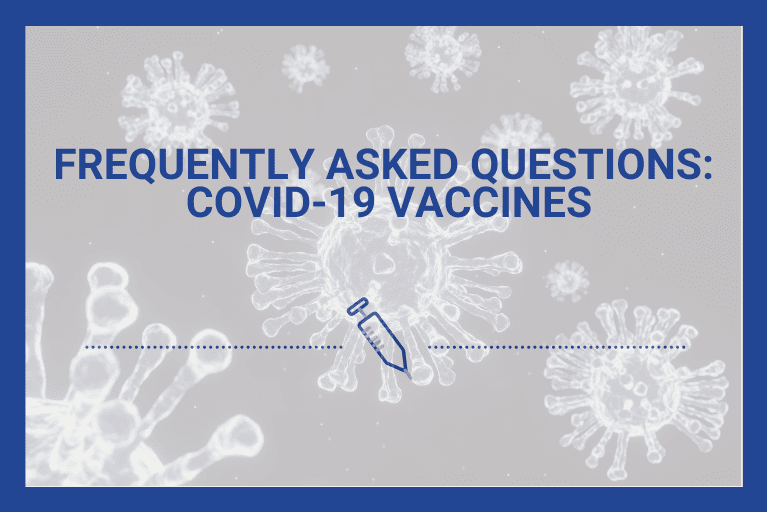 In the US, COVID-19 vaccination is recommended for everyone age 5 years and older, and booster doses are recommended for everyone age 12 years and older. Learn more about COVID-19 vaccines and the impact of COVID-19 on the future of vaccinology research:
---
To join the conversation and get the latest news on infectious diseases, follow NFID on Twitter using the hashtags #COVID-19 and #GetVaccinated, like us on Facebook, follow us on Instagram, visit us on LinkedIn, and subscribe to receive future NFID Updates.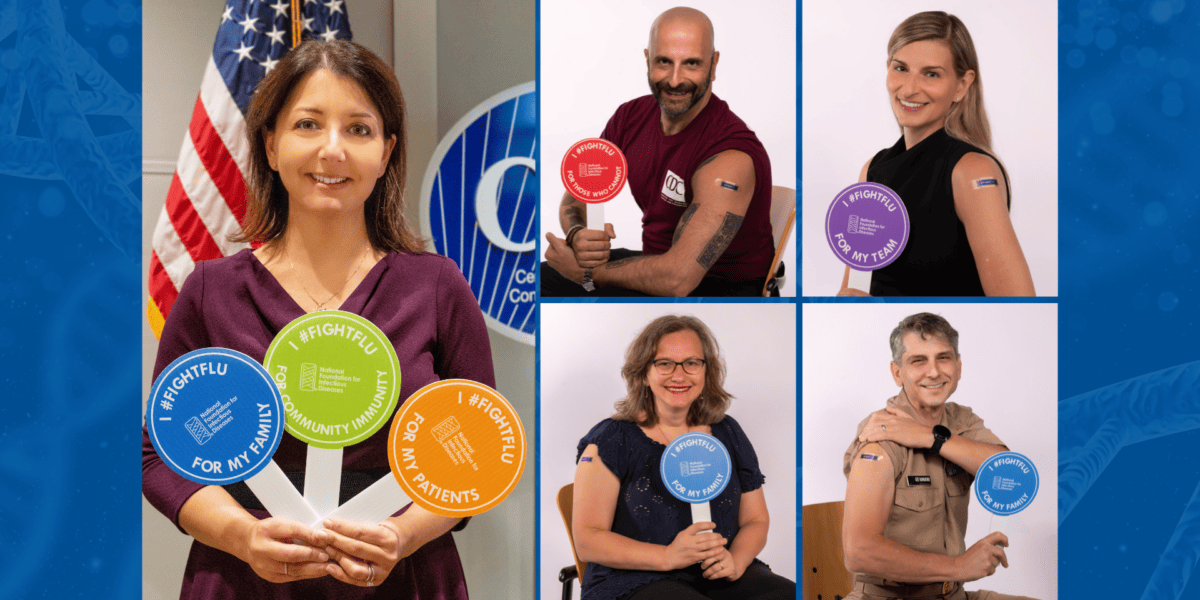 CDC guest post on the importance of disease prevention and leading by example to help protect against flu, COVID-19, and RSV