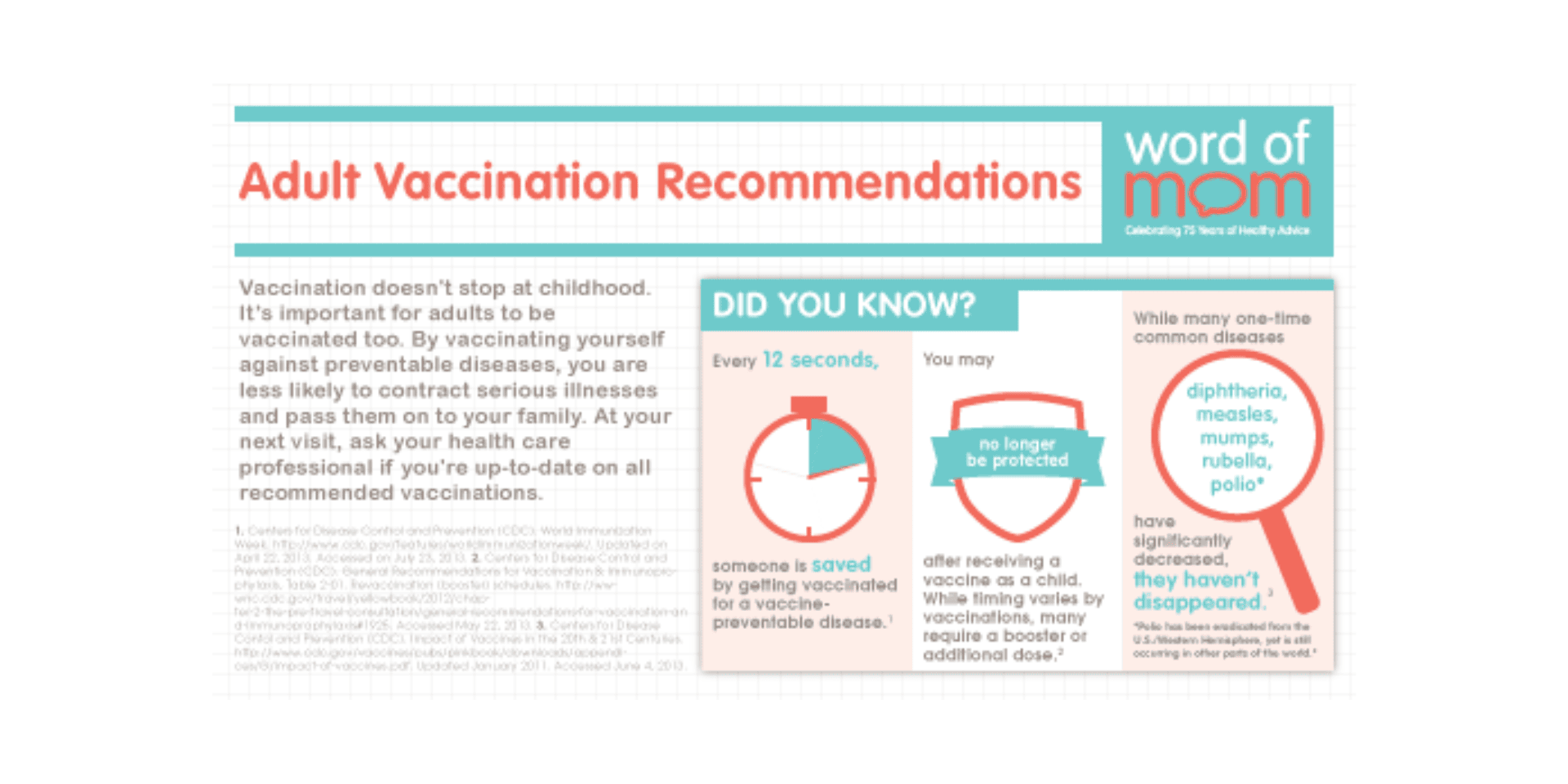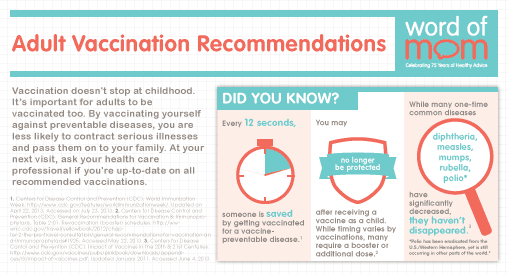 Recent items of interest from the world of vaccine-preventable diseases:
1. August is National Immunization Awareness Month (NIAM). As a reminder that vaccinations are important for adults as well as children and adolescents, March of Dimes and Sanofi Pasteur have developed an infographic illustrating current US adult vaccine recommendations by the Centers for Disease Control and Prevention (CDC).
2. As reported in the August 2, 2013 Morbidity and Mortality Weekly Report, the vaccination rates among US kindergartners in the 2012-2013 school year was more than 90 percent. However, of the more than 4.2 million kindergartners included in the report, the median exemption rate was almost 2 percent or nearly 91,500 children.
3. On August 1, 2013, FDA approved the use of quadrivalent meningococcal vaccine in infants and toddlers as young as two months. The vaccine was previously available only for use in adolescents and adults 11-55 years of age and children 2-10 years of age. Studies show that infants younger than 7 months are the age group most vulnerable to meningococcal disease in the US.
4. Giving adolescents and adults a booster shot of the whooping cough vaccine offers some protection against the infection-but not enough to prevent outbreaks, according to a new study conducted by the Vaccine Study Center at Kaiser Permanente. "The take-home message is, we need a new vaccine," says lead author of the study, Dr. Roger Baxter.
5. As part of a new campaign sponsored by Shot@Life, the United Nations Foundation, and Walgreens, Blogust'13 will provide up to 50,000 vaccines to children around the world who need them most. Each day in August will feature a new blog post from an influential blogger and for each comment received, Walgreens will donate a life-saving vaccine to a child in need around the world.
Share any relevant news of interest with us. To join the conversation, follow us on Twitter (@nfidvaccines), like us on Facebook, and join the NFID Linkedin Group.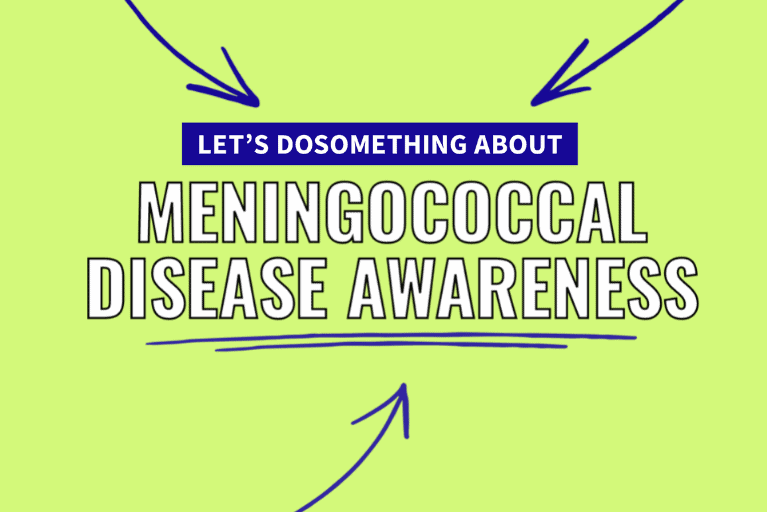 Although the COVID-19 pandemic has clearly demonstrated the importance of public health, the prevalence of medical misinformation online is making it harder than ever for young people to tell the difference between fact and fiction when it comes to protecting their own health