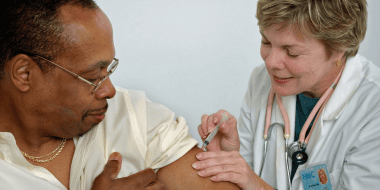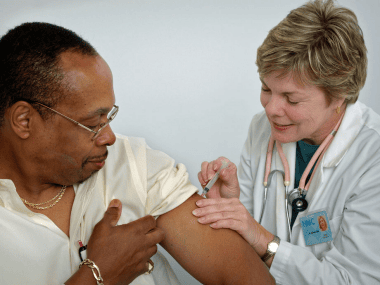 Recent items of interest from the world of vaccine-preventable diseases:
1. The Advisory Committee on Immunization Practices (ACIP) met on October 23-24, 2013 to discuss recommendations and potential changes to the 2014 Immunization Schedules. ACIP recommended that infants 2-23 months who are at high-risk for meningococcal disease, or who travel to areas where it is hyperendemic or epidemic, be given the quadrivalent meningococcal vaccine, MenACWY-CRM, or Menveo®. This recommendation aligns with the recently expanded indication for the vaccine, which protects against serotypes A, C, W-135, and Y. In August 2013, the Food and Drug Administration approved the vaccine for infants and toddlers older than 2 months.
ACIP also unanimously approved both the adult and child/adolescent vaccination schedules. The final recommendations will be submitted to Morbidity and Mortality Weekly Report (MMWR) on December 2, 2013, and published in the Annals of Internal Medicine and MMWR in early February 2014.
2. A recent Scandinavian study confirmed the safety of HPV vaccine. The study included nearly one million girls ages 10-17 and showed that the vaccine was not linked to short- or long-term health problems. Previously, isolated incidents of blood clots or other problems had been attributed to the vaccine, but this large study did not find any negative health consequences, researchers said.
3. The flu shot reduces heart attack risk in high-risk patients, according to a Canadian study. Canadian researchers at six studies of heart health and found people who got a flu shot were less likely to experience a major cardiac event or die from heart-related causes. Study author Dr. Jacob Udell, a cardiologist at the University of Toronto, noted 'These findings are extraordinary given the potential for this vaccine to serve as yearly preventative therapy for patients with heart disease, the leading cause of death among men and women in North America.'
4. High-dose flu shot better protects seniors, according to a long-awaited study by the vaccine's manufacturer. Experts say regular flu shots tend to be only about 30 to 40 percent effective in people 65 and older, who generally have weaker immune systems.
5. A new report underscores what health professionals know but parents may not: The flu can be fatal to children, even healthy kids who don't have other medical conditions. Researchers with the Centers for Disease Control and Prevention (CDC) found that 830 kids died from flu-related complications between October 2004 and September 2012, and most of those children had not gotten a flu vaccine. Pneumonia was the most commonly reported complication among the kids who died. The median age was 7 years. 'The most sobering message is that almost half of these children had no underlying medical condition — these were normal, healthy children,' says William Schaffner, NFID immediate past-president and professor of preventive medicine and infectious diseases at the Vanderbilt University School of Medicine. These findings highlight the importance of recommendations that all children should receive annual influenza vaccination to prevent influenza.
6. Officials at the United Nations have confirmed an outbreak of polio in Syria. According to the World Health Organization, ten out of 22 children in the Deir al-Zour Province in northeastern Syria who became ill this month tested positive. Results of tests on the other 12 children are expected shortly.
7. Two cervical cancer vaccines that are recommended for all pre-teen and early teen boys and girls miss the strains most likely to infect black women, according to recent findings presented at a meeting of the American Association for Cancer Research. But a new vaccine in advanced development may protect against many more of the strains, and in the meantime researchers say parents should definitely keep vaccinating their kids.
Share any relevant news of interest with us. To join the conversation, follow us on Twitter (@nfidvaccines), like us on Facebook, and join the NFID Linkedin Group.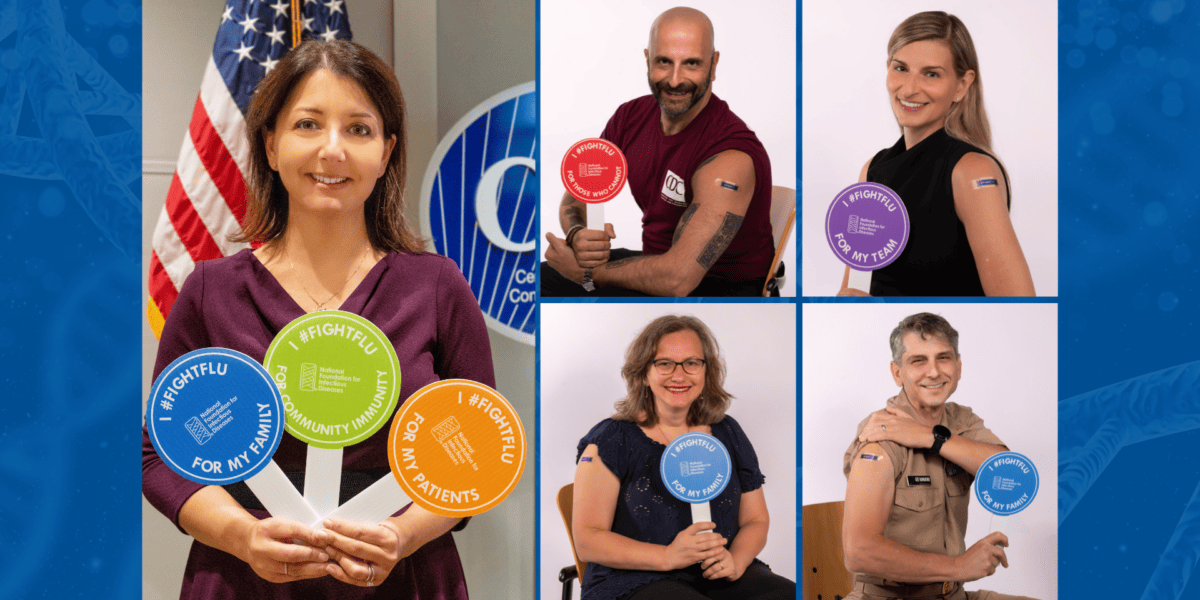 CDC guest post on the importance of disease prevention and leading by example to help protect against flu, COVID-19, and RSV