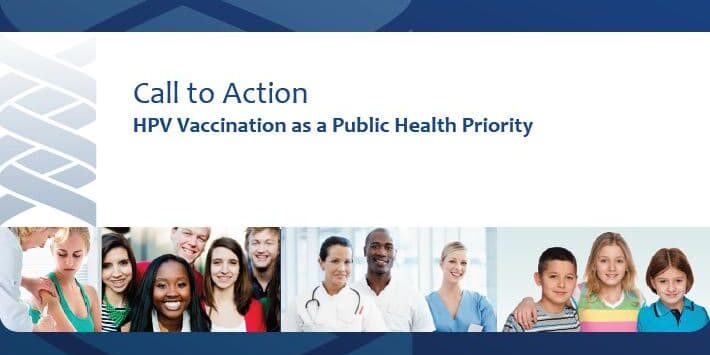 Almost everyone in the US will be infected with human papillomavirus (HPV) at some point in their lives. The Centers for Disease Control and Prevention (CDC) estimates that about 79 million people are currently infected with HPV and 14 million people become newly infected each year. Persistent HPV infection can lead to cervical cancer in women and other related cancers in women and men. In the US, more than 33,000 cases of HPV-related cancer are diagnosed and more than 6,000 deaths occur annually.
CDC recommends the HPV vaccine for boys and girls at age 11-12 years, so they are protected before ever being exposed to the virus. HPV vaccine also produces a higher immune response in preteens than in older adolescents. The vaccine is given as a three-dose series which should be completed within six months after  the first dose. Studies have shown that a healthcare professional (HCP) recommendation is the most important driver to increasing vaccination rates.
The National Foundation for Infectious Diseases (NFID) convened a panel of experts in May 2014 to discuss the long-term health impacts of HPV and the important role of increased immunization coverage. The discussions led to the development of a Call to Action, HPV Vaccination as a Public Health Priority.
A new study by the University of North Carolina Gillings School of Global Public Health indicates a correlation between HPV vaccination rates among girls and rates of cervical cancer. The proportion of adolescent girls receiving HPV vaccines was much lower in states with higher rates of cervical cancer incidence and mortality. The fact that HPV infection is extremely common and can cause a range of cancers, coupled with the ability to protect adolescents with safe and effective vaccines, makes it imperative that HCPs be active and strong advocates to motivate parents to protect their children from HPV infection by getting them vaccinated.
Key steps HCPs can and should take include:
1. Recommend HPV vaccination with the same strength and conviction used to recommend other adolescent vaccines.
2. Stay up to date with latest information about HPV and HPV vaccines.
3. Inform colleagues and staff so that everyone throughout the practice is delivering consistent, positive HPV messages.
4. Communicate vaccination benefits to parents and adolescents at every opportunity.
5. Make vaccination procedures routine and focus on ways to reduce missed opportunities.
NFID has launched a new online HPV Resource Center to provide information, tools, and resources to help increase HPV vaccination rates at the recommended ages. The dedicated website includes information about HPV vaccination as cancer prevention, best practices, communication with patients and parents, and HPV vaccine safety. The HPV Resource Center also features a link to the recent webinar, offering free continuing medical education credit, "HPV Vaccination: Insights from States with Highest and Lowest HPV Vaccination Rates."
To join the conversation, follow us on Twitter (@nfidvaccines), like us on Facebook, and join the NFID Linkedin Group.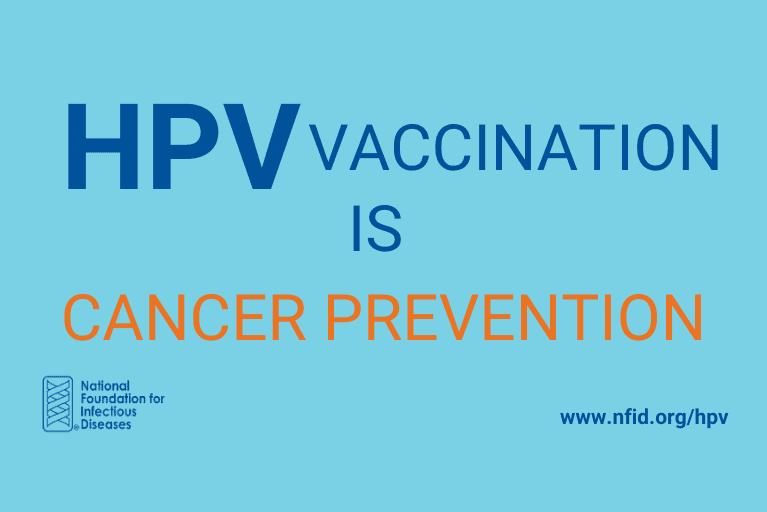 Human papillomavirus (HPV) is the most commonly sexually-transmitted infection in the US and is the cause of almost all cervical cancers in women. Nearly 80 million individuals in the US, most in their teens and early 20s, are infected with HPV …