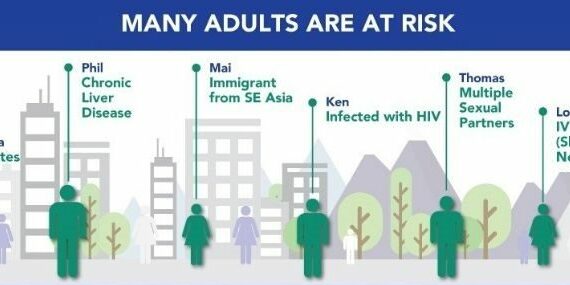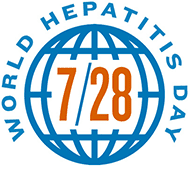 World Hepatitis Day, observed annually on July 28th, is designed to raise awareness of the importance of viral hepatitis prevention, diagnosis, and treatment and to encourage at-risk populations to get tested and ensure they are up-to-date with recommended vaccines. July 28th was selected as it is the birthday of Nobel-prize winner Baruch Blumberg, MD, DPhil, who discovered hepatitis B virus and later developed a diagnostic test and vaccine for the virus. 
What is Hepatitis? 
Hepatitis is an inflammation of the liver most often caused by a virus. Viral hepatitis—which includes hepatitis A, B, C, D, and E—affects millions of people worldwide, and can cause short- or long-term liver disease. In the US, the most common types of viral hepatitis are hepatitis A, B, and C. While each virus can produce similar symptoms, each hepatitis virus affects the liver differently, has different routes of transmission, and typically affects different populations.
While all types of hepatitis are detrimental to health, 15–25% of people infected with hepatitis B develop chronic liver disease, including cirrhosis, liver failure, or liver cancer. Many of these complications could be prevented by safe and effective vaccines,  which are recommended for all infants at birth and for children and adolescents under 19 years of age. Hepatitis B vaccination is also recommended for adults living with diabetes and those at high-risk for infection due to work, lifestyle, living situations, or country of birth. Only 25% of US adults at high-risk for hepatitis B infection, as identified by the Centers for Disease Control and Prevention (CDC), get vaccinated as recommended.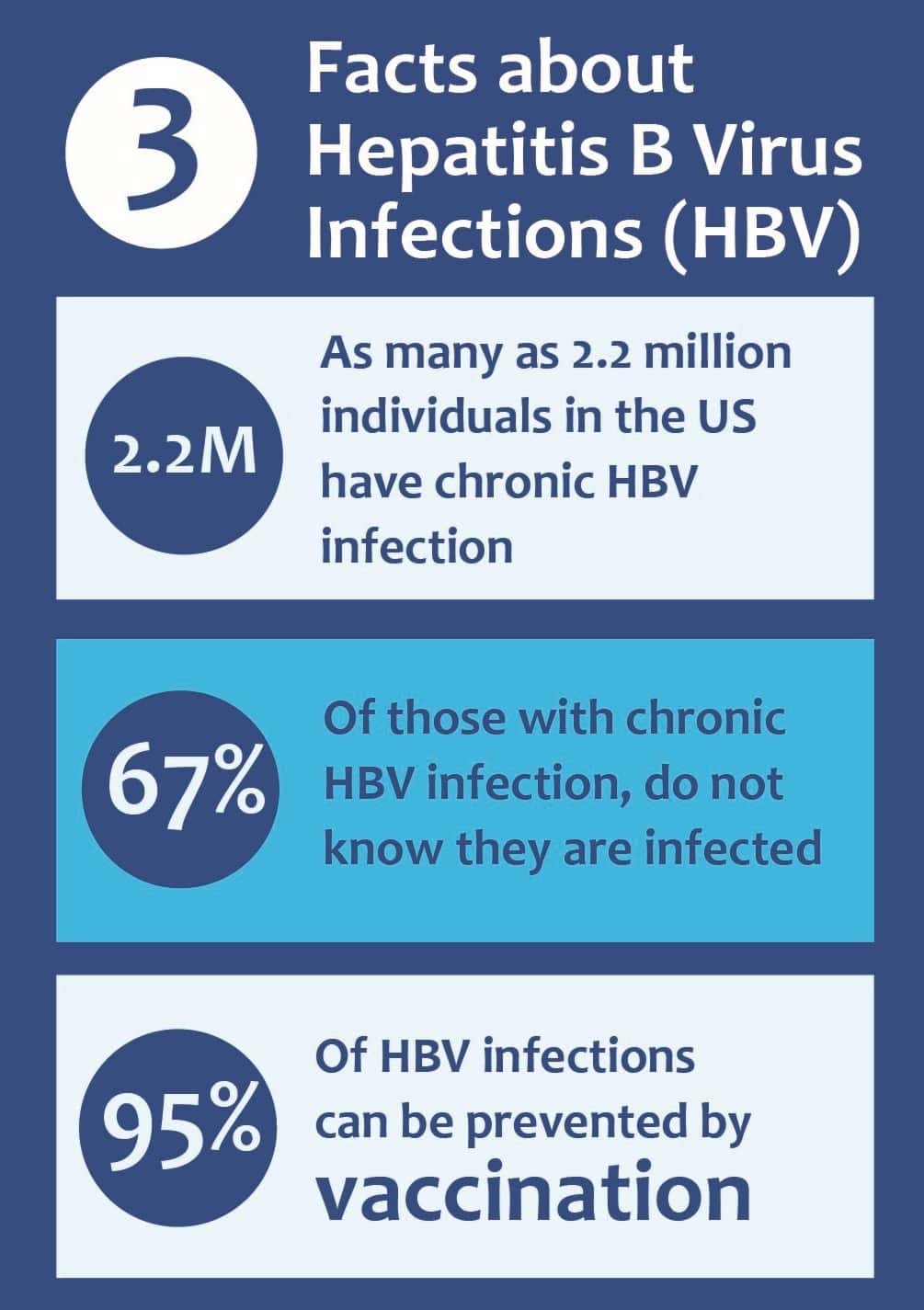 Why Get Vaccinated?
Up to 2.2 million individuals in the US have long-term or "chronic" infection, which can lead to liver cirrhosis, liver cancer, and death. Many individuals will have no symptoms at the time they become infected and will only know their infection has become chronic decades later when the virus has done serious damage to their liver. Additionally, since hepatitis A outbreaks were first identified in 2016, 25 states have reported 22,028 cases, 13,002 hospitalizations, and 216 deaths. The outbreaks have been traced to contaminated food or person-to-person transmission through close contact with an infected person.
Vaccination against hepatitis A & B is the best way to prevent new infections as well as interrupt transmission of the virus. 
Help Spread Awareness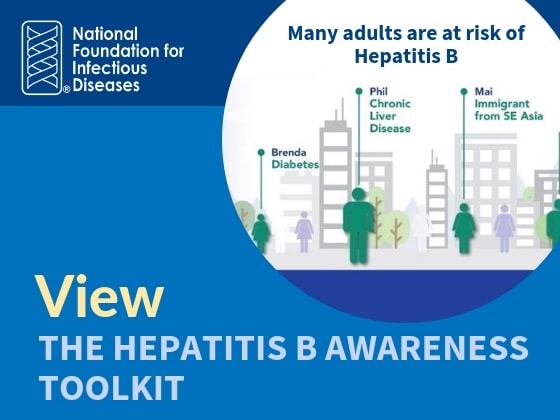 The National Foundation for Infectious Diseases (NFID) has developed resources to increase awareness about hepatitis B, including materials for healthcare professionals focused on current vaccine recommendations and best practices for overcoming challenges in incorporating the recommendations into practice.
Social Media Posts & Graphics:
Additional resources include:
To access the full toolkit, visit www.nfid.org/hepatitis-b-toolkit.
World Hepatitis Day is a good time to share the information widely with colleagues and patients to help #PreventHepatitis! Learn more about hepatitis B and vaccines to prevent it at www.nfid.org/hepatitis.
To join the conversation and get the latest news on infectious diseases, follow NFID on Twitter and use the hashtag #WorldHepatitisDay, like us on Facebook, follow us on Instagram, join the NFID Linkedin Group, and subscribe to NFID Updates.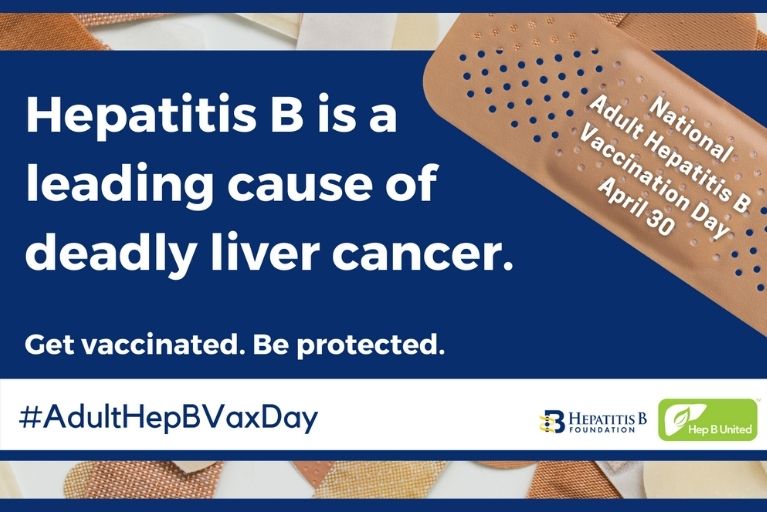 April 30 is National Adult Hepatitis B Vaccination Awareness Day. As the hepatitis B vaccine recommendation for adults shifts from risk-based to routine, there is an opportunity to increase adult vaccination rates, and education will be a critical part of successfully implementing the new recommendation. Special thanks to Michaela Jackson, MPH, MS, prevention policy manager of the Hepatitis B Foundation for this guest blog post on the importance of preventing hepatitis B in adults …