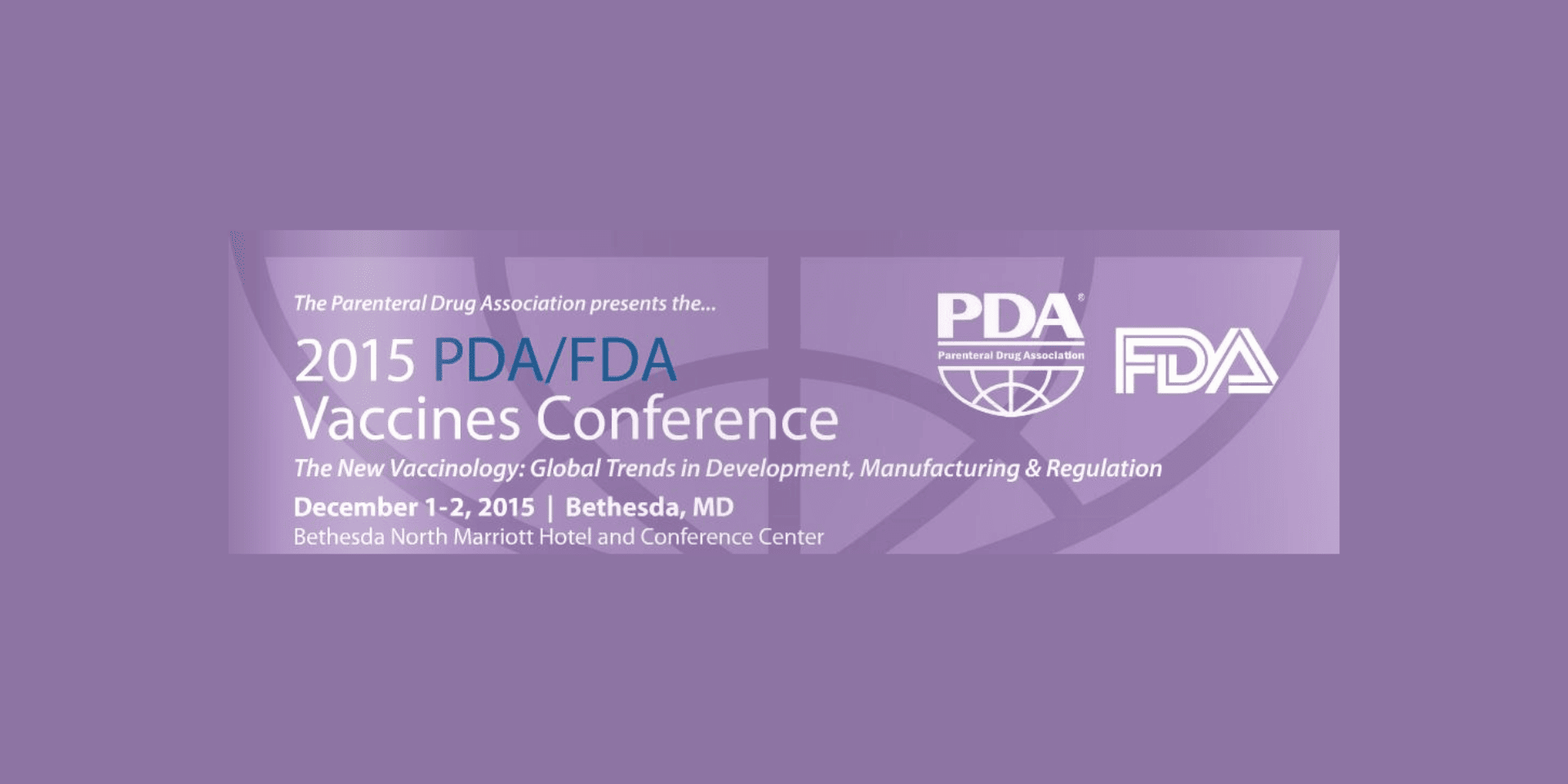 Special thanks to Bob Darius, 2015 PDA/FDA Vaccines Conference Co-Chair, for this guest blog post on the importance of advances in science and technology to support research and development for new vaccines.
While some view vaccines as a long established, traditional class of biologics, the arena of vaccinology continues to provide exciting opportunities for new treatments and ways to prevent a host of diseases that continue to cause public health concern. Vaccine stakeholders need to work in an environment that can accelerate the development, licensure, and availability of novel vaccine candidates for emerging epidemics and chronic infectious diseases.
Advances in science and technology are giving rise to research and development for new vaccines. Additionally, innovative manufacturing approaches are being applied in the production of these products. This is especially true for vaccines necessary to address global patient population needs in developing countries and international markets.

The 2015 PDA/FDA Vaccines Conference scheduled for December 1-2, 2015 in Bethesda, MD, provides a forum for discussion on important topics related to vaccine development and manufacturing, as well as regulatory concerns related to meeting the global demand for vaccines to prevent current and emerging infectious diseases. The 2-day conference will examine the technical and regulatory challenges currently facing the vaccine industry. Attendees will gain useful information about current challenges from renowned experts representing industry, regulatory, and non-governmental organizations.
This year, for the first time, the conference will be held concurrently with the 2015 Europe Vaccines Conference in Berlin, Germany, and several presentations will be simulcast between the conferences. This new and unique format will offer participants a truly global experience. For additional information and to register for the US conference, visit pda.org/vaccines2015. For additional information about the European conference, visit europe.pda.org/vaccines2015.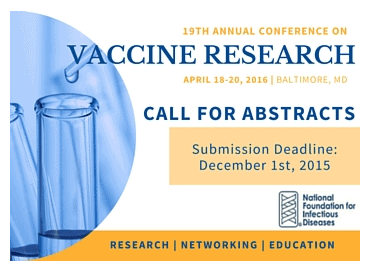 The discussions will continue at the 2016 Annual Conference on Vaccine Research (ACVR) on April 18-20, 2016 in Bethesda, MD, bringing together the diverse disciplines involved in the research and development of vaccines and associated technologies for disease control through immunization. Visit www.nfid.org/acvr for additional information.
To join the conversation, follow NFID on Twitter (@nfidvaccines), like NFID on Facebook, join the NFID Linkedin Group, and subscribe to NFID Updates.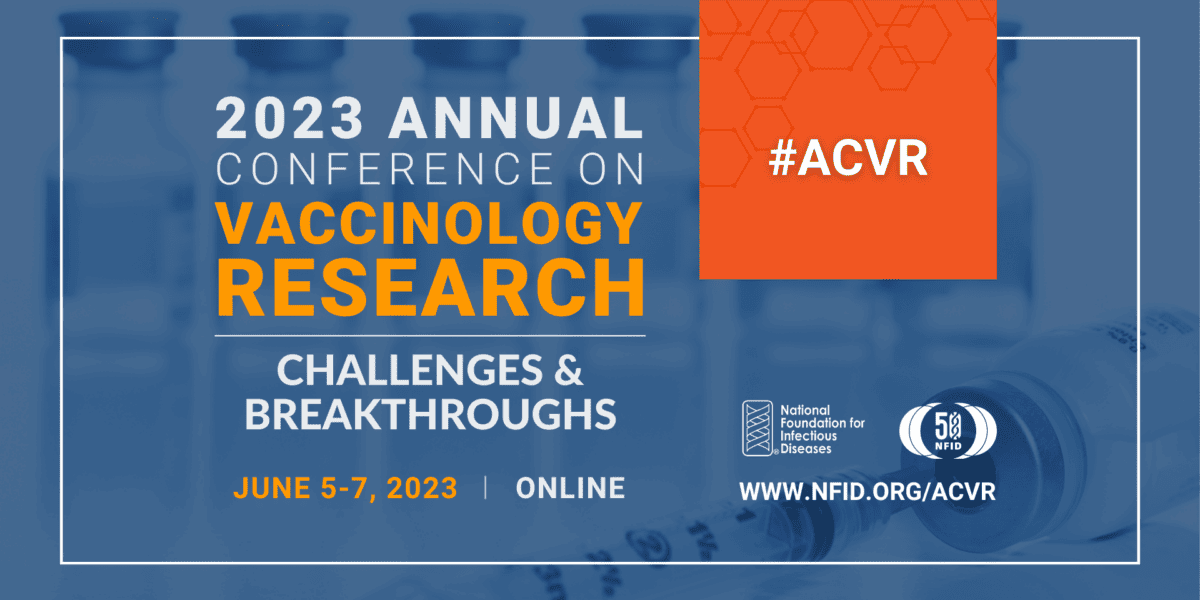 The 2023 ACVR featured new scientific findings on COVID-19, respiratory syncytial virus (RSV), influenza, and more, as decades of research are paying off