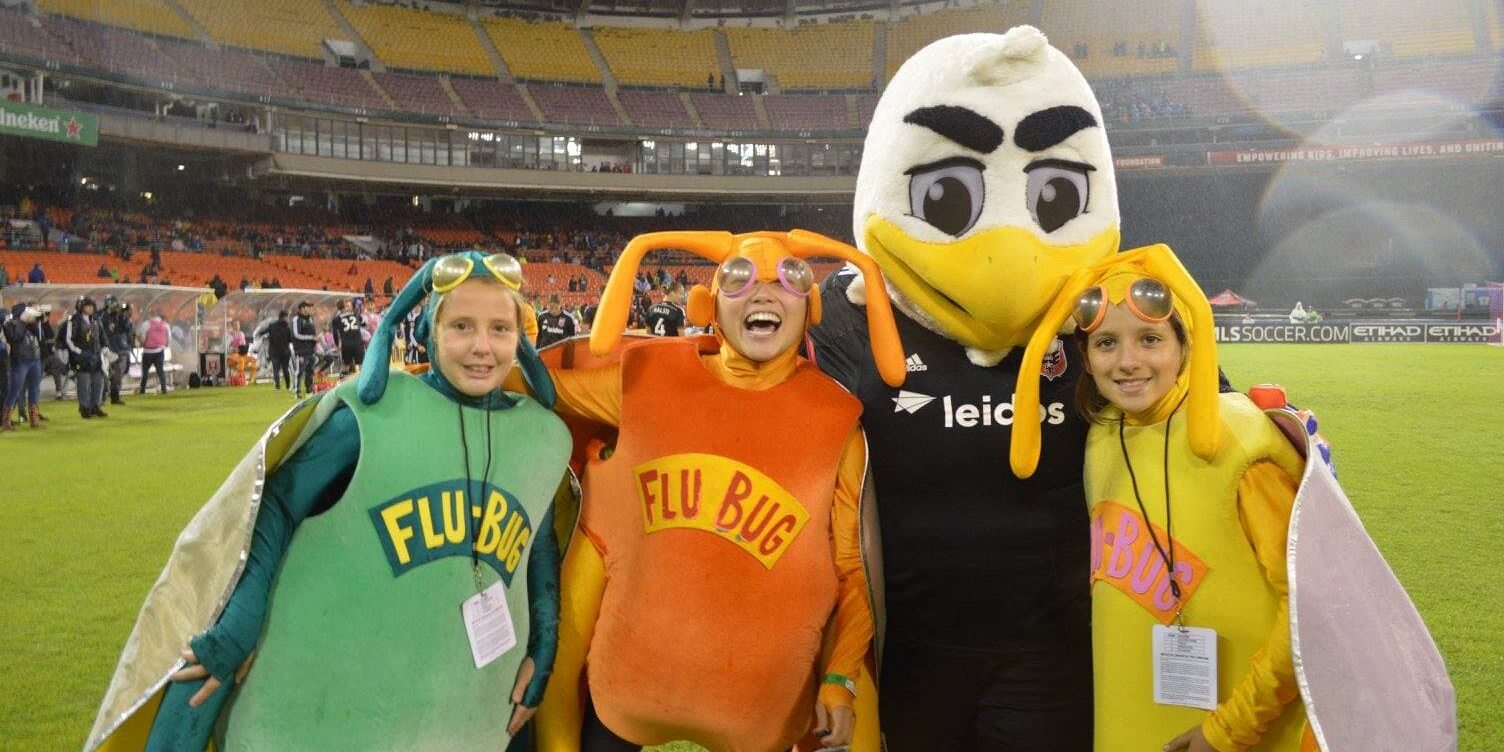 It's not easy being a Flu Bug! We remember the days when people feared us each and every year and we could easily spread from person to person and country to country in a matter of weeks. Now, life is much harder for us flu bugs…all thanks to vaccines!
Even though there is a flu vaccine available and recommended for everyone 6 months of age and older, not everyone gets vaccinated annually. And this gives us ample opportunity to continue to wreak havoc and cause illness and in some cases, death! As if vaccines weren't enough to destroy us, more and more people are now aware of how dangerous the flu can be and are taking precautions to stop us bugs from spreading. To further build awareness, the National Foundation for Infectious Diseases (NFID) sponsors deadly (for us) annual influenza prevention campaigns including an annual news conference to kick-off flu season.
NFID even partners with local DC sports teams to make sure that fans and players stay healthy and prevent us from spreading. The Washington Nationals baseball team hosted the 4th Annual NFID MLB Flu Awareness night last month and just last week, D.C. United hosted us on the field for the opening coin toss as part of the 2nd Annual NFID MLS Flu Awareness Night. Our plan to infect the players was thwarted, as they had already been vaccinated! Maybe that's why they won the game.

The influenza vaccine is really slowing us down. Last year, during the 2014-15 flu season, we figured out a way to mutate from the strains included in vaccines and were able to cause more than 200,000 hospitalizations and more than 100 deaths. But the scientists are on to us and in addition to working on a better match to make vaccines more effective, they are also in the process of creating a universal flu vaccine.
Times are indeed tough for us @flu bugs. Perhaps we should take some tips from the 'measles crew' to see how they were so successful at spreading disease in the US…
For more information on how to prevent flu, visit www.nfid.org/flu.
To join the conversation, follow us on Twitter (@nfidvaccines) using the hashtag #FightFlu, like us on Facebook, join the NFID Linkedin Group, and subscribe to NFID Updates.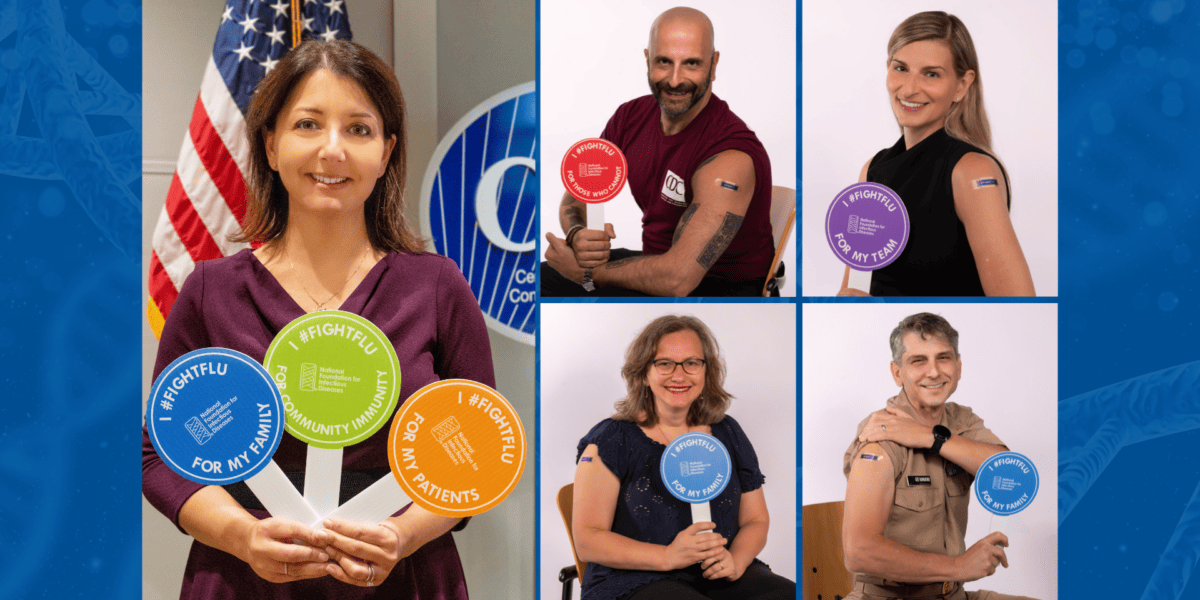 CDC guest post on the importance of disease prevention and leading by example to help protect against flu, COVID-19, and RSV