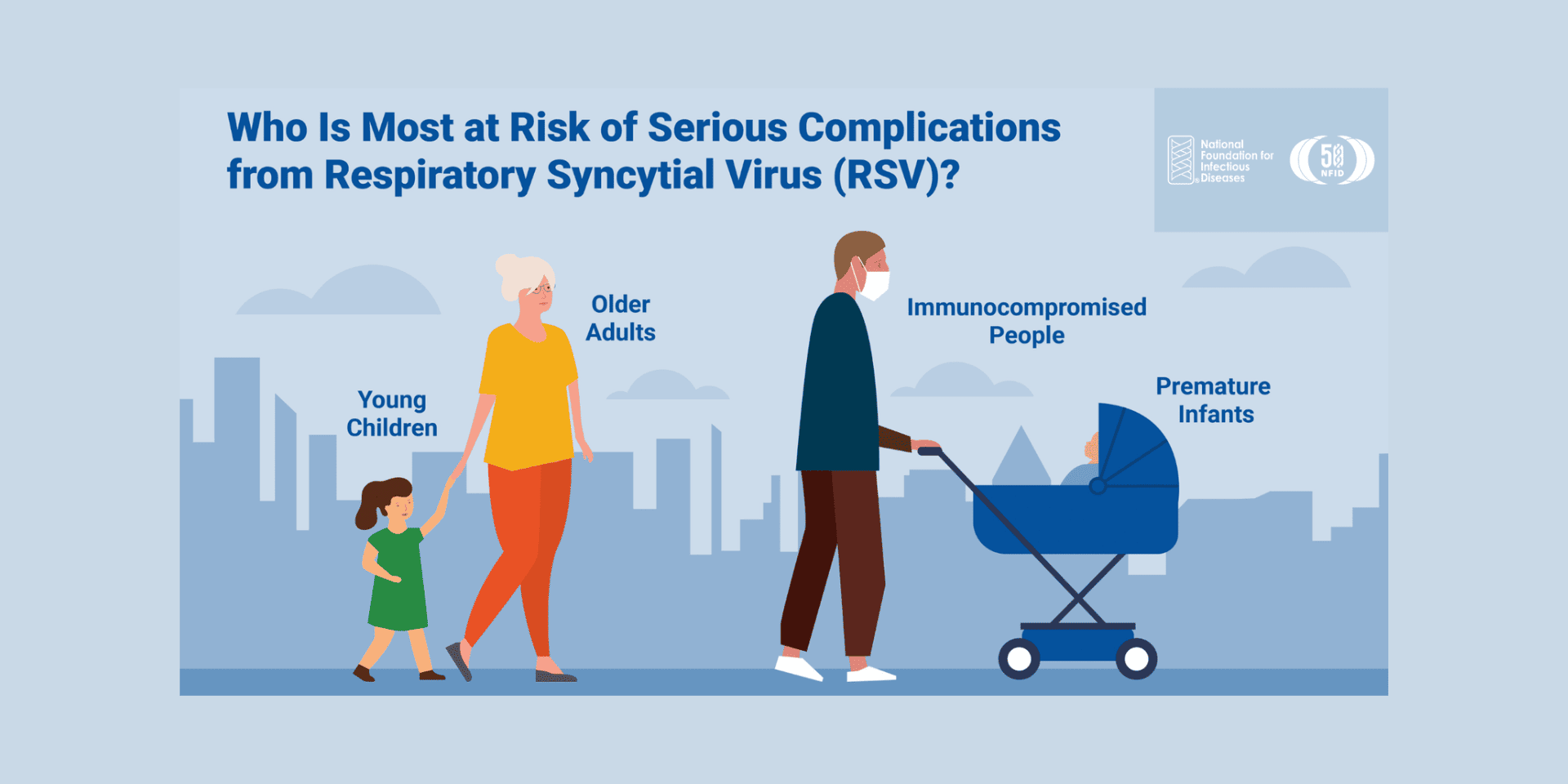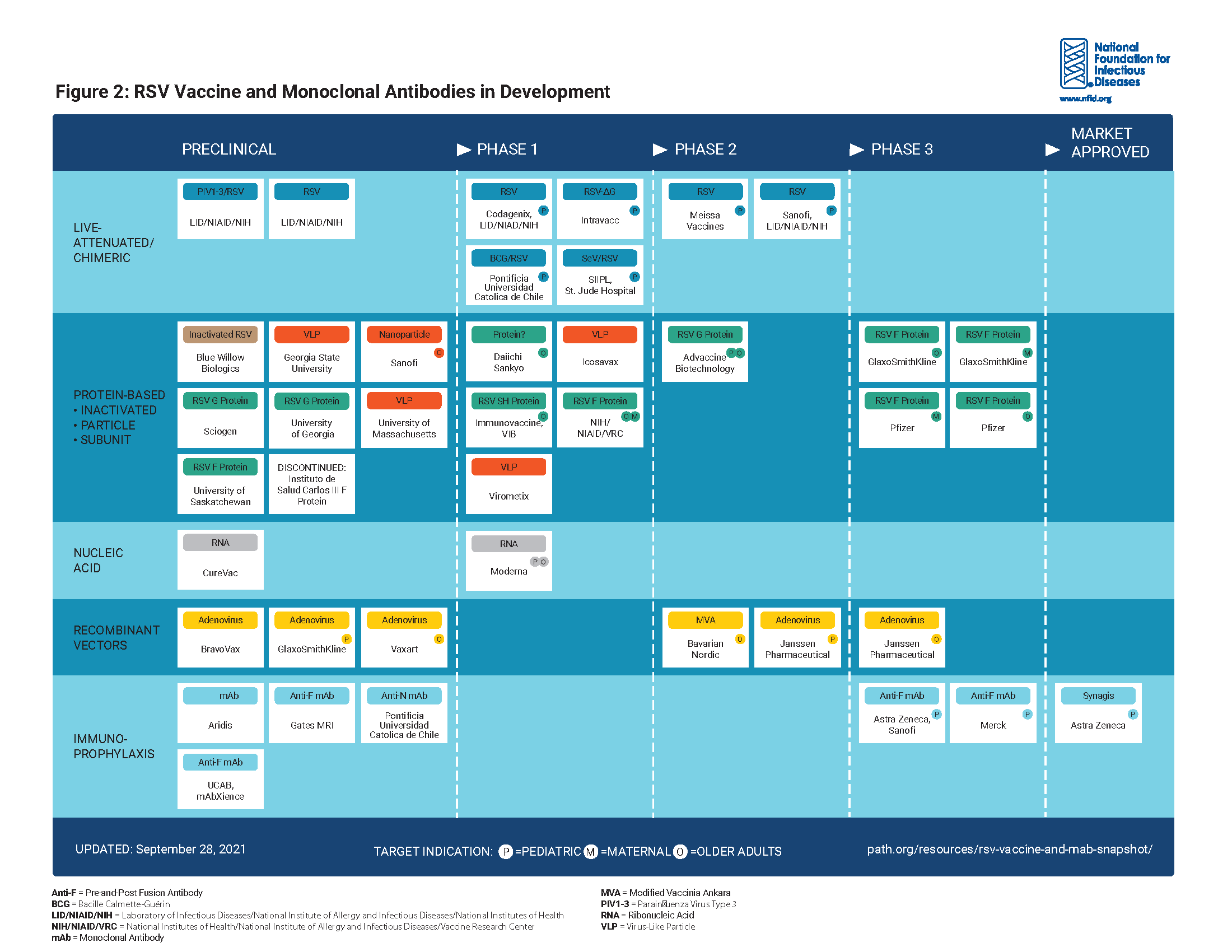 New tools in the prevention and treatment of respiratory syncytial virus (RSV) are moving through the development pipeline, undergoing regulatory review, and under discussion at the Advisory Committee on Immunization Practices (ACIP). As these tools are licensed and ultimately recommended, new options will be available to help reduce the burden of this serious, yet often underappreciated public health threat.
Recently, the National Foundation for Infectious Diseases (NFID) hosted an expert panel discussion to review the latest advancements in RSV prevention and treatment. Read on for key insights and important considerations for the future.
---
3 Things You Need to Know about RSV:
1. RSV Impacts People of All Ages
Each year in the US, RSV impacts all age groups, with infants, young children, and older adults at greater risk for severe illness and complications from RSV. Although most children will have an RSV infection before their 2nd birthday, infections can occur and reoccur at any age.
Sue Peschin, MHS, President and CEO, Alliance for Aging Research: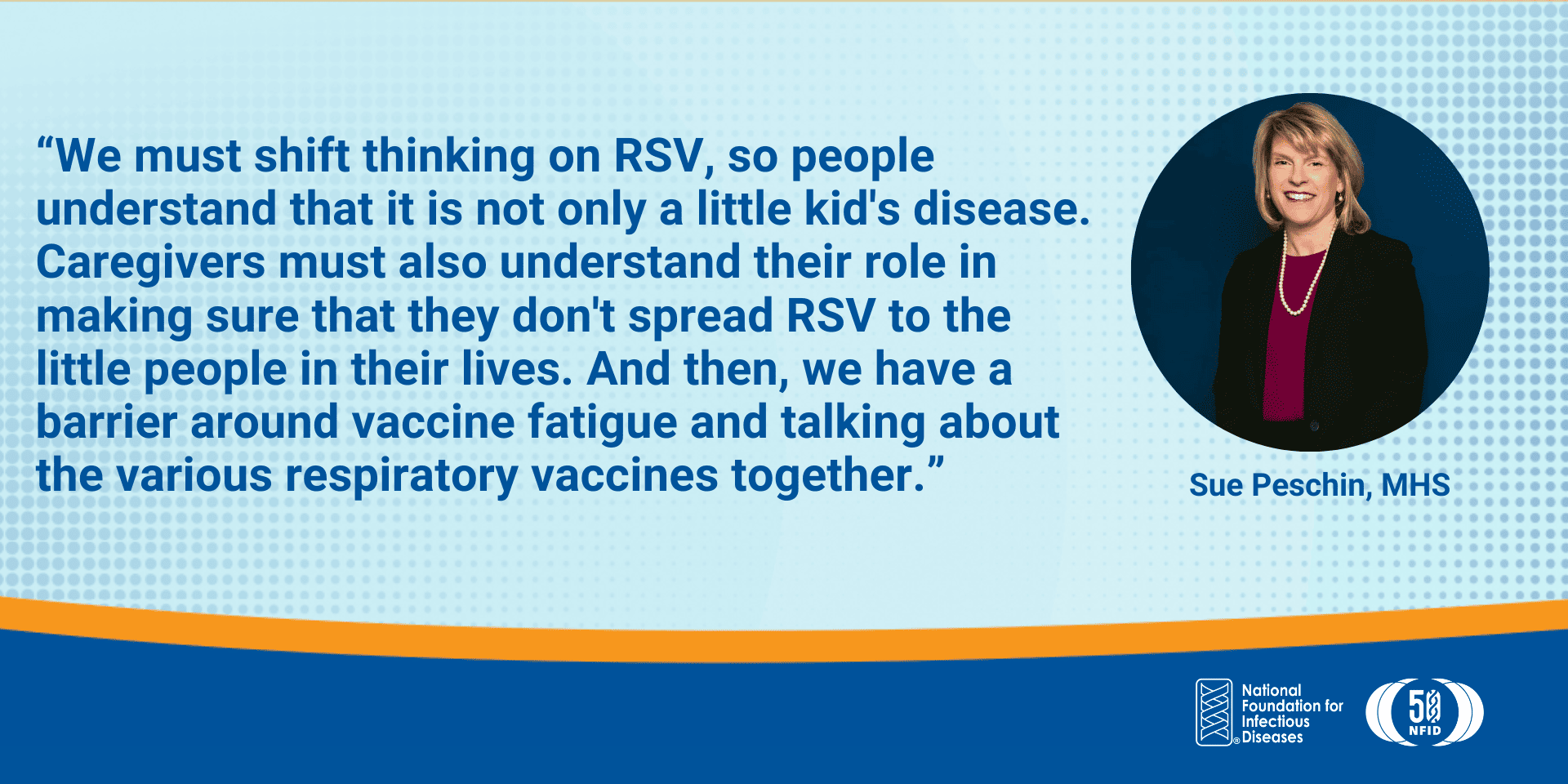 ---
2. Advancements in RSV Prevention Are Progressing Rapidly
New tools in development to prevent RSV include vaccines and monoclonal antibodies targeting specific populations, including infants, young children, older adults, pregnant women, and individuals with compromised immune systems. Following approval by the Food and Drug Administration (FDA) and recommendation by the Centers for Disease Control and Prevention (CDC), these tools will be critical for improving disease prevention in future respiratory seasons.
NFID Medical Director William Schaffner, MD: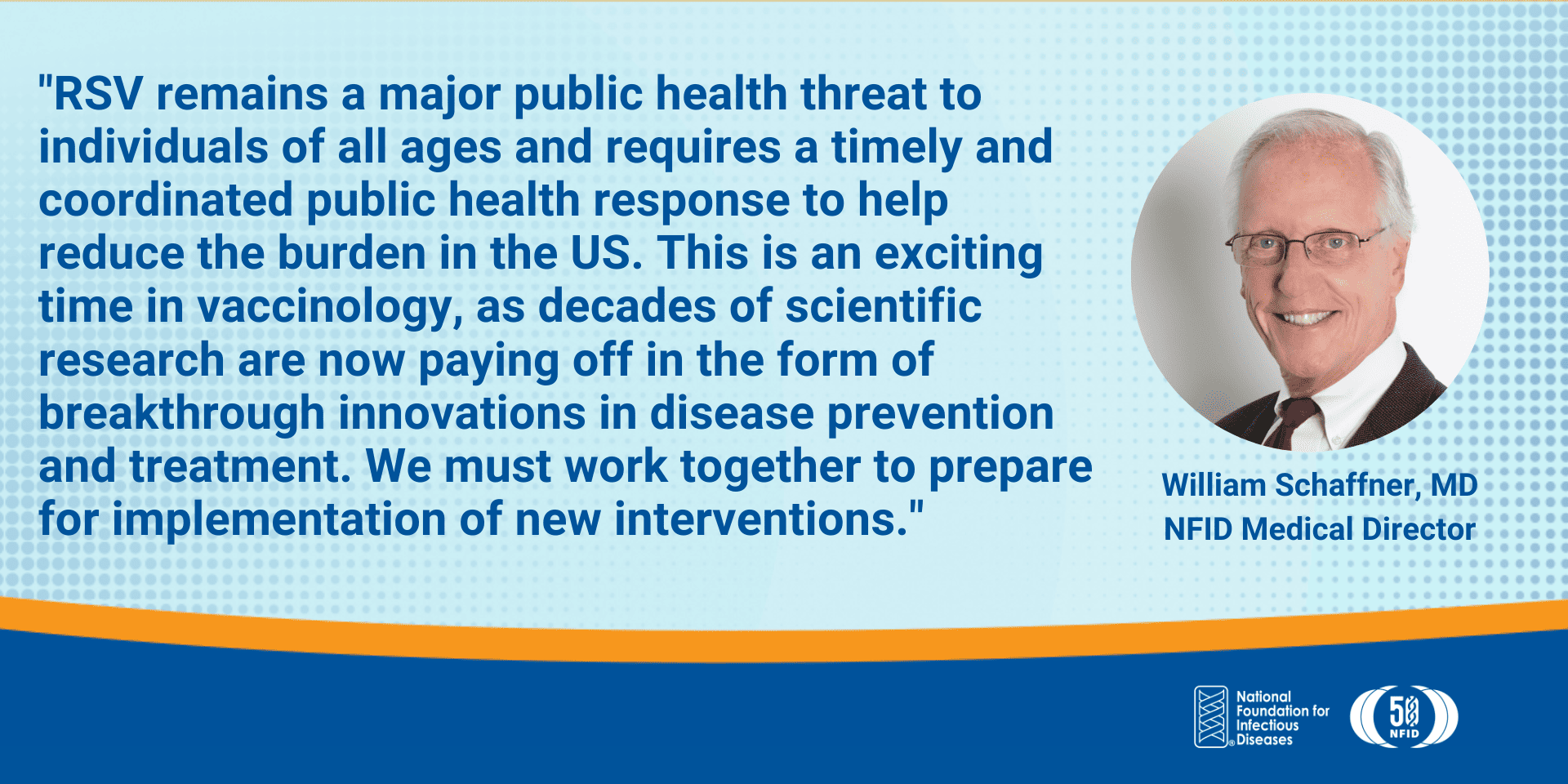 Laura Riley, MD, Chair, Obstetrics and Gynecology, Weill Cornell: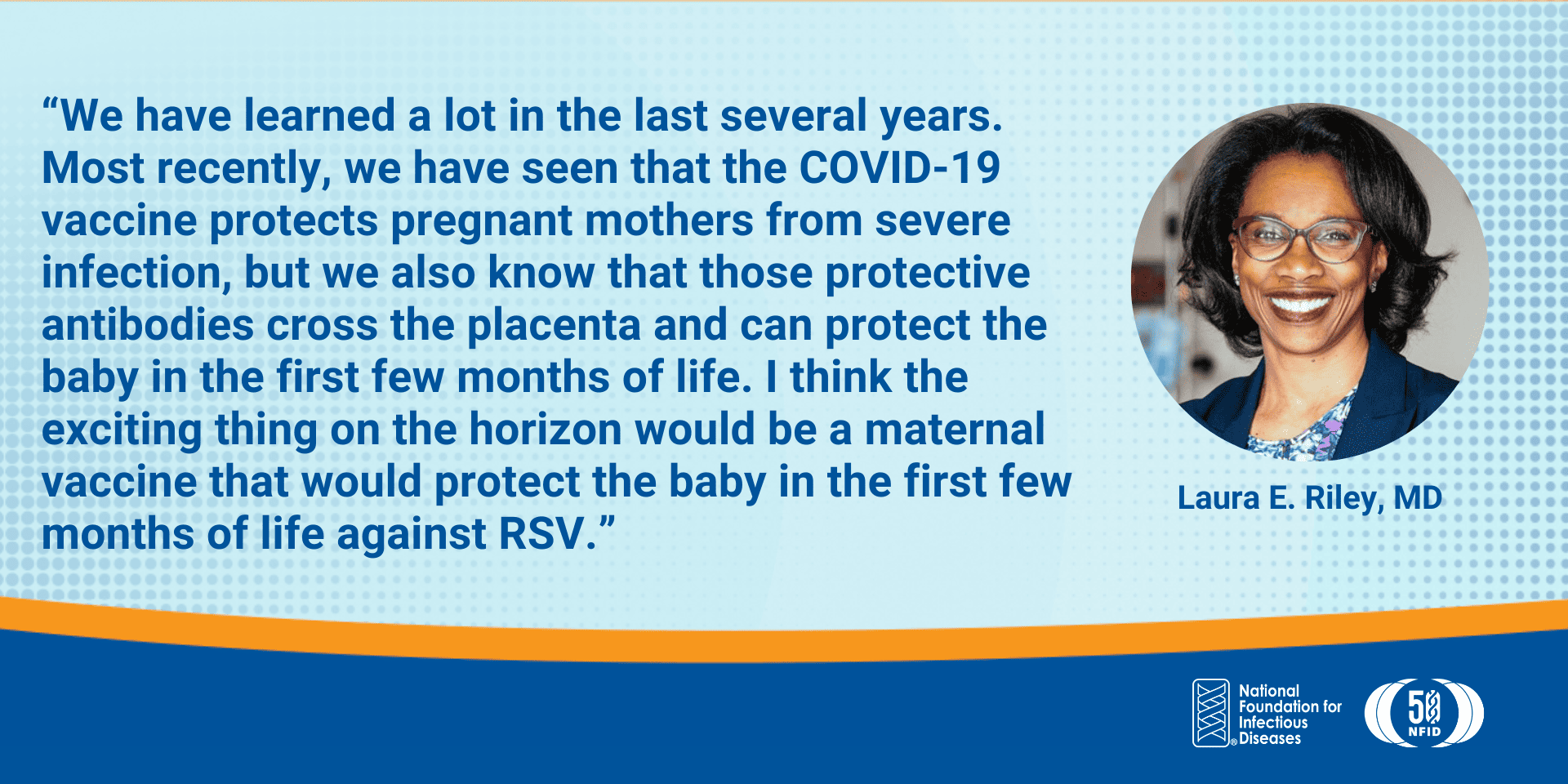 Yvonne (Bonnie) Maldonado, MD, Professor of Pediatrics (Infectious Diseases) and Health Research and Policy, Stanford University School of Medicine: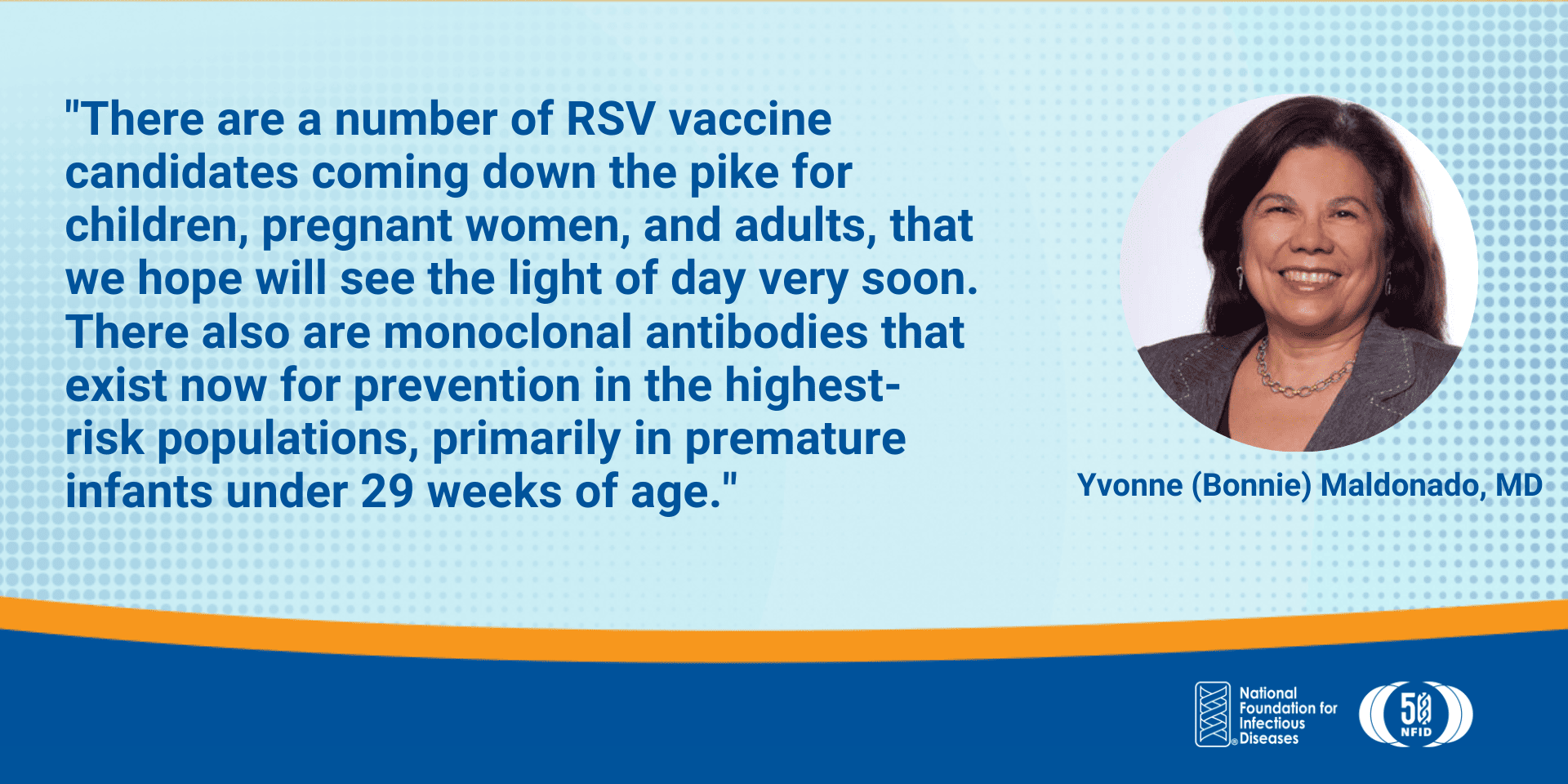 ---
3. There Is an Ongoing Need for Education among Patients, Caregivers, and Healthcare Professionals
In preparing for future implementation of these new tools, we must continue to build awareness of RSV as a public health threat and an appreciation of the benefits of prevention. While disease activity may vary from year to year, RSV can cause serious complications similar to other seasonal respiratory diseases including influenza (flu) and COVID-19.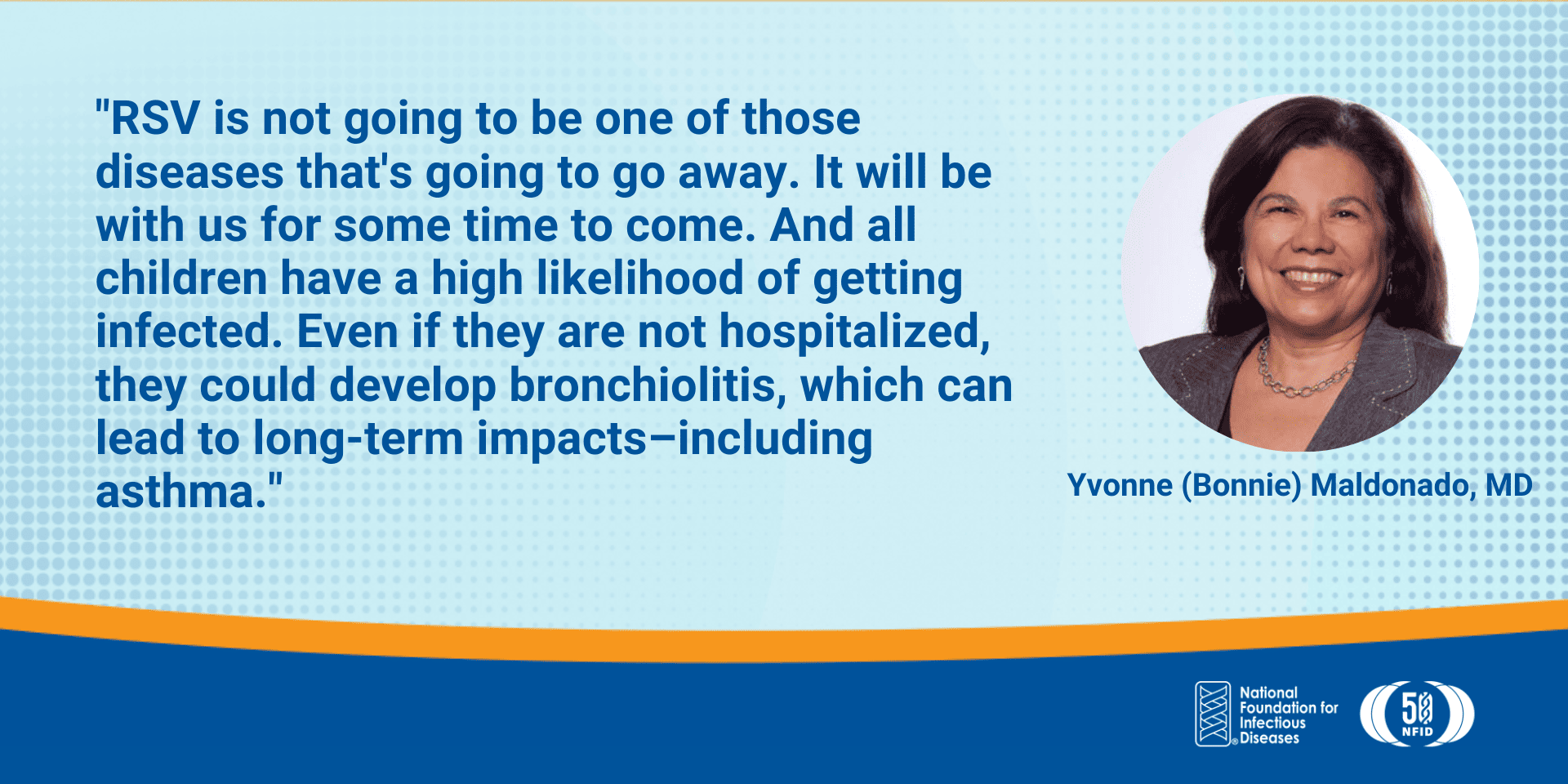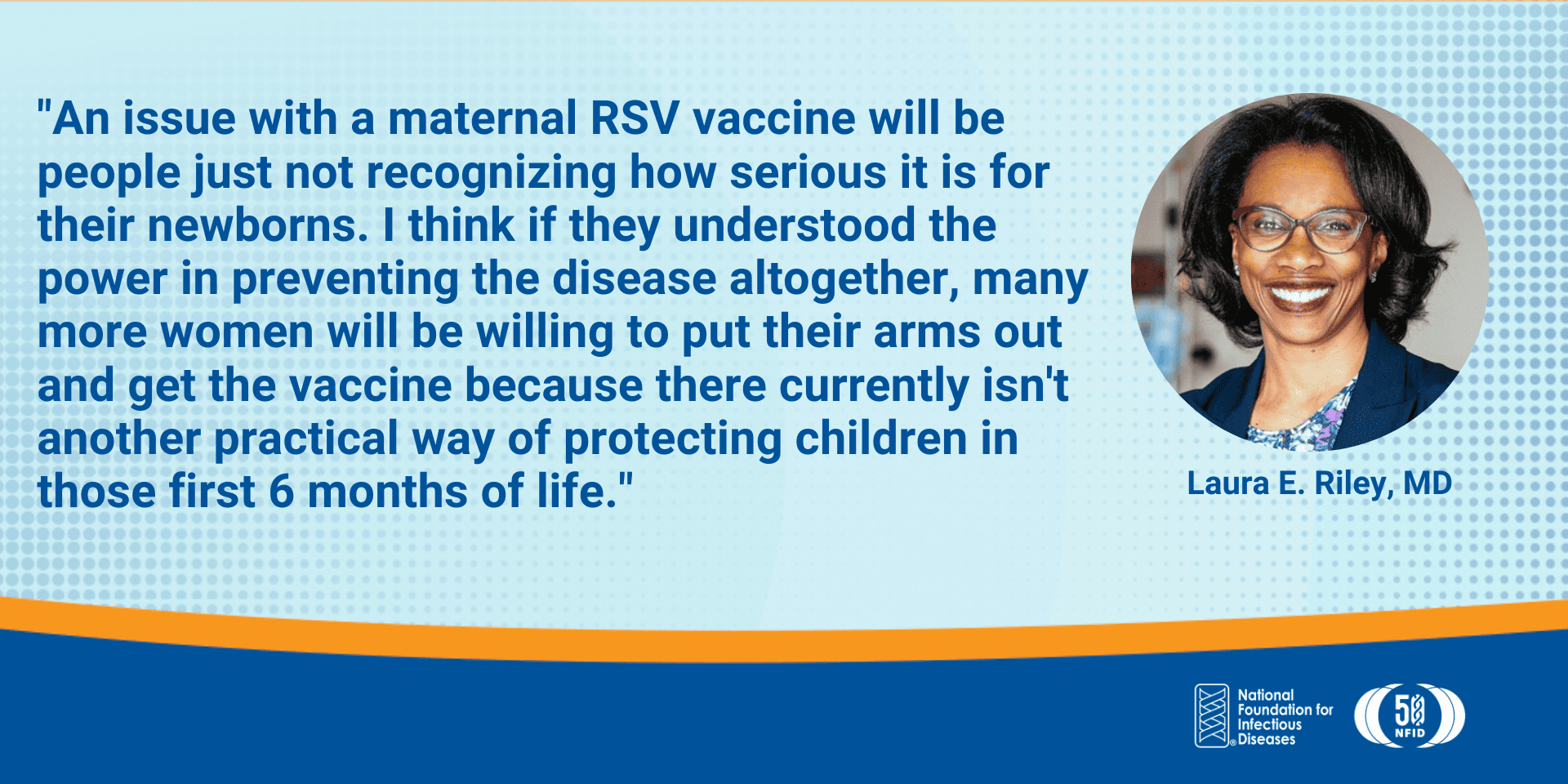 Remaining challenges that need to be addressed include:
The need for broad, age-based recommendations to maximize the uptake of vaccines, treatments, or other tools in development
Implementation and payment issues to best support the introduction and rollout of prevention and treatment tools under review, as well as equitable access and ongoing use
New and innovative tools to prevent and treat RSV have the potential to significantly reduce the burden of disease in young children and older adults in the US. Successful implementation of these tools will rely on raising awareness about RSV and the burden of disease, and on appreciation of the benefits of prevention. There is a need for ongoing RSV research, education and disease awareness, as well as continued actions to improve equity and access.
NFID is committed to the ongoing work of raising awareness, convening experts to understand important challenges, and providing resources to help clinicians, patients, and caregivers.
Additional RSV Resources
---
To join the conversation and get the latest news on infectious diseases, follow NFID on Twitter using the hashtag #PreventRSV, like NFID on Facebook, follow NFID on Instagram, visit NFID on LinkedIn, listen and subscribe to the Infectious IDeas podcast, and subscribe to receive future NFID Updates.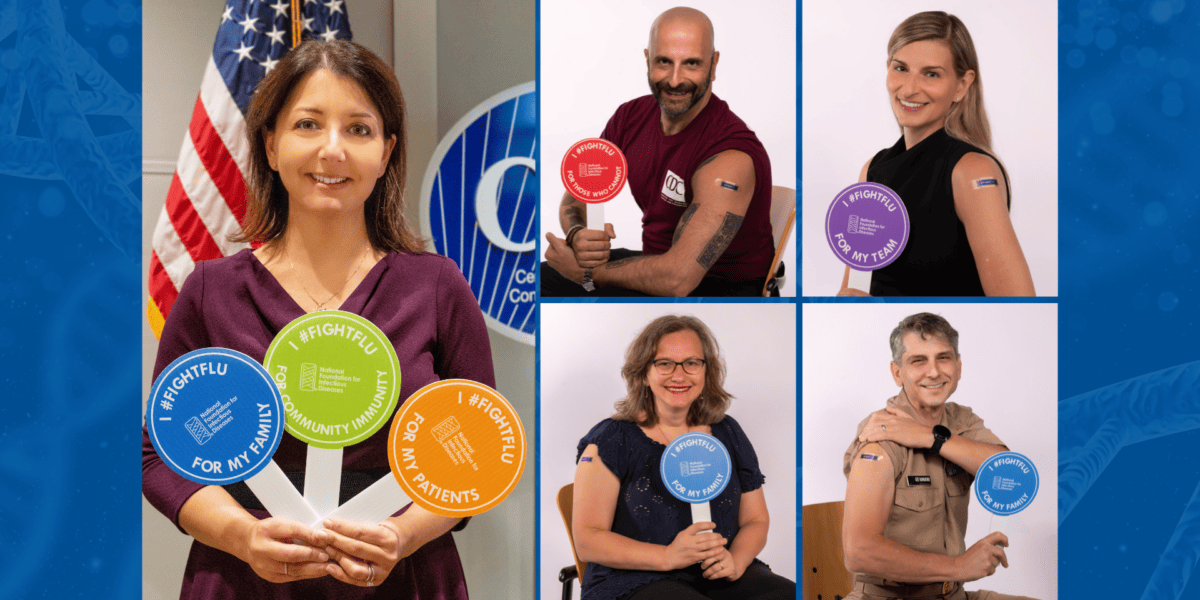 CDC guest post on the importance of disease prevention and leading by example to help protect against flu, COVID-19, and RSV