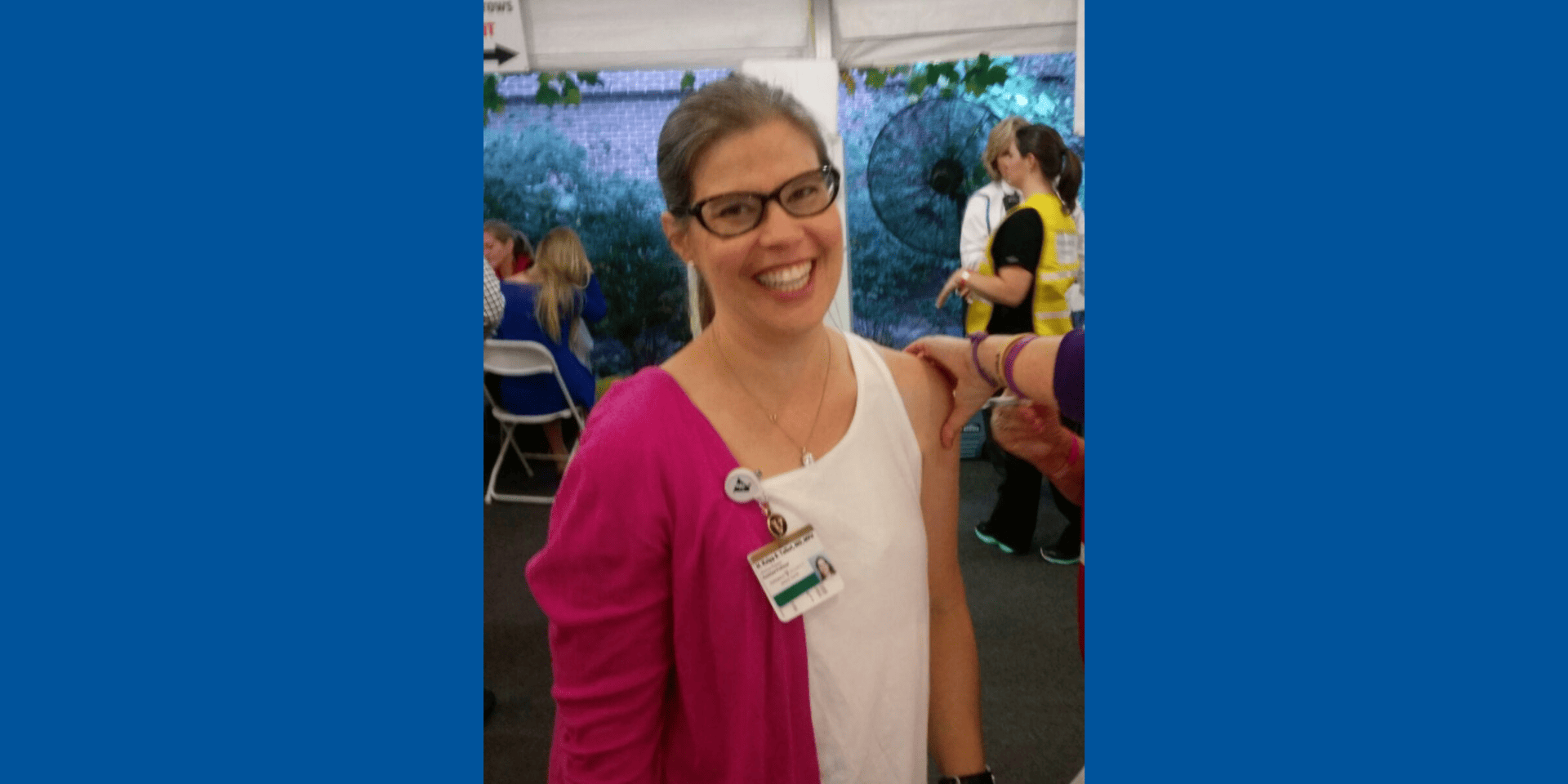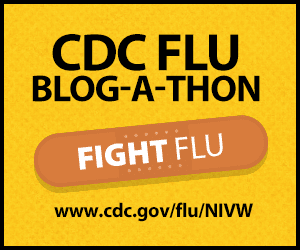 To highlight the importance of annual flu prevention, NFID is sponsoring a blog relay during 2016 National Influenza Vaccination Week (NIVW), featuring guest posts authored by NFID leaders each day of the week.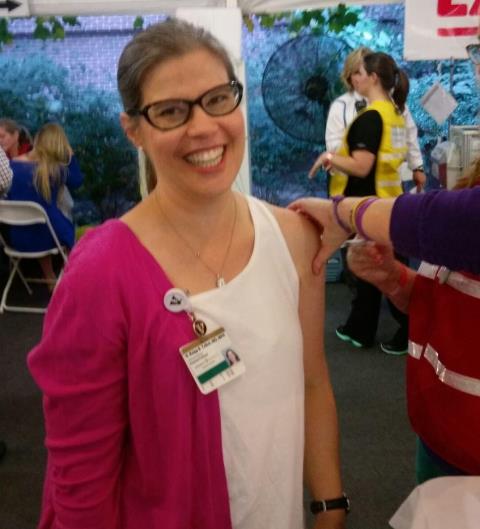 Special thanks to H. Keipp B. Talbot, MD, MPH, NFID Board Member and Assistant Professor of Medicine at Vanderbilt University School of Medicine, for this guest post addressing compelling responses to the most common reasons people give for not getting an influenza vaccine.
Often patients AND healthcare professionals have preconceived and sometimes incorrect ideas about influenza (flu) vaccine. This post highlights some of the most common misconceptions and also provides an update to a 2013 Viewpoint I co-authored with Thomas R. Talbot, MD, MPH in the Journal of the American Medical Association (JAMA).
Misconception #1: The flu vaccine does not work
Influenza vaccine may not be as effective as other vaccines but it does provide some protection including prevention of serious complications due to flu, such as pneumonia, hospitalization, and death. The effectiveness of the vaccine does vary each year, since the predominant circulating influenza strains vary from year to year, affecting the intensity and severity of the influenza season as well as vaccine effectiveness. Despite the variation, flu vaccine effectiveness is usually over 50%.
Misconception #2: The vaccine causes the flu
Influenza vaccines—both inactivated and live attenuated—cannot cause influenza. While we could just chalk this one up to an old wives' tale, folklore, or memories of influenza vaccine manufacturing methods of the past, there are some valid reasons why the public connects vaccination to getting influenza. We need to appreciate their logic so we can help them understand why this thinking is wrong. Influenza vaccination often occurs at the start of viral respiratory season. It is very common to be exposed to viruses other than flu after vaccination. A study has shown that similar numbers of people get sick with a cold if they get a placebo vaccine or an influenza vaccine.
Misconception #3: I have an allergy to eggs
Guidance on influenza vaccine and egg allergies changed for the 2016-17 influenza season. Any patient who gets only hives after exposure to eggs can get any influenza vaccine. Those who get more serious reactions to eggs, including angioedema or anaphylaxis, should still get vaccinated but in a location where a healthcare professional can monitor them for a reaction. Additionally, egg-free vaccines are available.
Misconception #4: I am pregnant or have an underlying medical condition or I live with an immunocompromised person
Refusing vaccination on these grounds actually puts some people who are most vulnerable to serious outcomes from flu at even higher risk. For example, flu is more likely to cause severe illness in pregnant women, increasing their risk of hospitalization and death compared to non-pregnant women, and increasing the chance for serious problems in the developing baby, including premature labor and delivery. Receiving inactivated influenza vaccines can actually help protect the health of loved ones.
Misconception #5: I never get the flu/I am healthy
With an annual attack rate of 5-20% and the possibility of a clinically mild course, especially in young healthy people, it is no surprise that some patients feel there is no need to get vaccinated. But this rationale neglects one of the major reasons influenza vaccination is recommended universally—because low-risk individuals can be very effective vectors, passing the virus on to high-risk individuals, some of whom either cannot be vaccinated or who do not mount a strong immune response. This rationale is also somewhat like casino gambling, although in reverse. Your chances of losing in the casino are far greater than winning, but gamblers keep trying until that rare win happens. For influenza—your chance of getting infected may be less than the chance of not getting infected, but if you play long enough, you're going to lose.
We need to strongly recommend vaccination for all patients. If you don't give patients the option for other necessary medical interventions, such as taking needed insulin, why do you give them an option with a vaccine? Influenza is unique among respiratory viral pathogens in that there is a vaccine available to protect against it. Influenza vaccination is an essential tool along with other valuable prevention tools—hand and respiratory hygiene, cough etiquette, and social distancing when we're feeling ill.
Read 10 Reasons To Be Vaccinated for additional information and be sure to check NFID News each day during #NIVW to view guest blog posts, including the upcoming post by NFID President Walter A. Orenstein, MD on the importance of influenza vaccination for all ages.
To join the conversation, follow NFID on Twitter (@nfidvaccines) using the hashtag #FightFlu and #NIVW, like us on Facebook, join the NFID Linkedin Group, and subscribe to NFID Updates.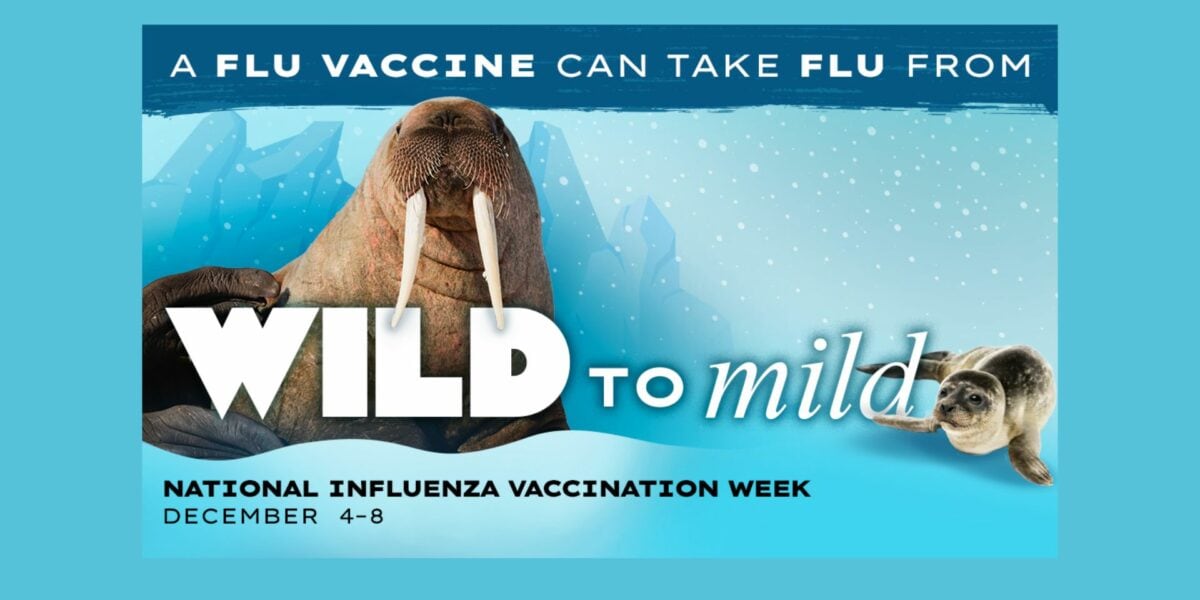 With flu activity on the rise and vaccination rates lagging across the US, NFID is reminding everyone age 6 months and older to get vaccinated against flu