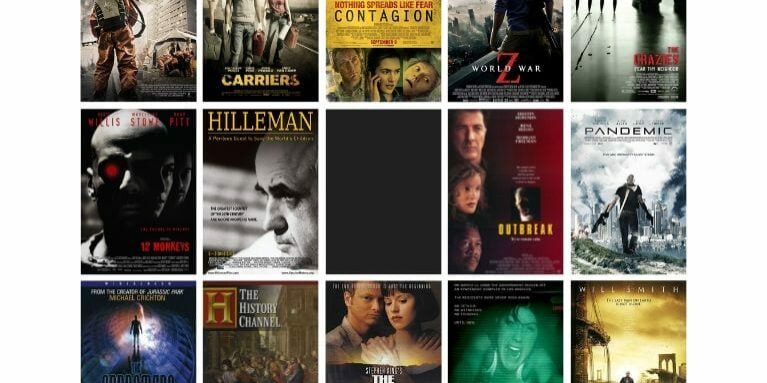 Looking for some entertaining movies to watch with friends and family this holiday season? NFID has compiled an Amazon List of movies with an infectious disease twist to add to your viewing line-up. Some are pure fantasy; some are outright scary; and others are both entertaining and educational…

12 Monkeys (1995)
In a future world devastated by disease, a convict is sent back in time to gather information about the man-made virus that wiped out most of the human population on the planet.
Carriers (2009)
Four friends fleeing a viral pandemic soon learn they are more dangerous than any virus.
Contagion (2011)
Healthcare professionals, government officials, and everyday people find themselves in the midst of a pandemic as the Centers for Disease Control and Prevention urgently works to find a cure.
Containment (2015)
What happens when an epidemic breaks out, but you are kept in the dark? Anything can happen. Slowly residents realize that they will all die unless they come together.
Hilleman: A Perilous Quest to Save the World's Children (2016)
Perhaps the greatest scientist of the 20th century but few people know his name—this documentary tells the inspiring story of Maurice Hilleman, PhD, DS, a man with a singular, unwavering focus: to eliminate childhood diseases.
I Am Legend (2007)
Years after a plague kills most of humanity and transforms the rest into monsters, the sole survivor in New York City valiantly struggles to find a cure in this post-apocalyptic action thriller.
Outbreak (1995)
Army doctors struggle to find a cure for a deadly virus spreading throughout a California town that was brought to the US by an African monkey
Pandemic (2016)
Pandemic is set in the near future, where a virus of epic proportions has overtaken the planet. There are more infected than uninfected, and humanity is losing its battle to survive.
Quarantine (2008)
A television reporter and her cameraman are trapped inside a quarantined building after the outbreak of a mysterious virus that turns humans into bloodthirsty killers.
The Stand (1994)
After a deadly plague kills most of the world's population, the remaining survivors split into two groups—one led by a benevolent elder and the other by a maleficent being—to face each other in a final battle between good and evil.
The Andromeda Strain (1971)
A team of top scientists work feverishly in a secret, state-of-the-art laboratory to discover what has killed the citizens of a small town and learn how this deadly contagion can be stopped.
The Crazies (2010)
After a strange plane crash, an unusual toxic virus enters a quaint farming town. A young couple are quarantined, but they fight for survival with help from some townspeople.
The Plague (History Channel) (2006)
During the worst biological disaster in the history of mankind, the so-called black death released an indiscriminate fury which shook the very foundations of human order. When all was said and done, nearly one-third of Europe's population had been completely wiped out, and devastated survivors were left to contend with a world forever changed both socially and economically.
World War Z (2013)
Former United Nations employee, Gerry Lane, traverses the world in a race against time to stop the zombie pandemic that is toppling armies and governments, and threatening to destroy humanity itself.
Shop for holiday gifts (including these movies) using Amazon Smile and a portion of your purchases will be donated to NFID to help support our mission. And be sure to share your favorite infectious disease movie in the comments below.
From all of us at NFID, we wish you a happy, safe, and healthy holiday season!
To join the conversation and get the latest news on infectious diseases, follow NFID on Twitter; like us on Facebook; follow us on Instagram; join the NFID LinkedIn Group; and subscribe to receive future NFID Updates.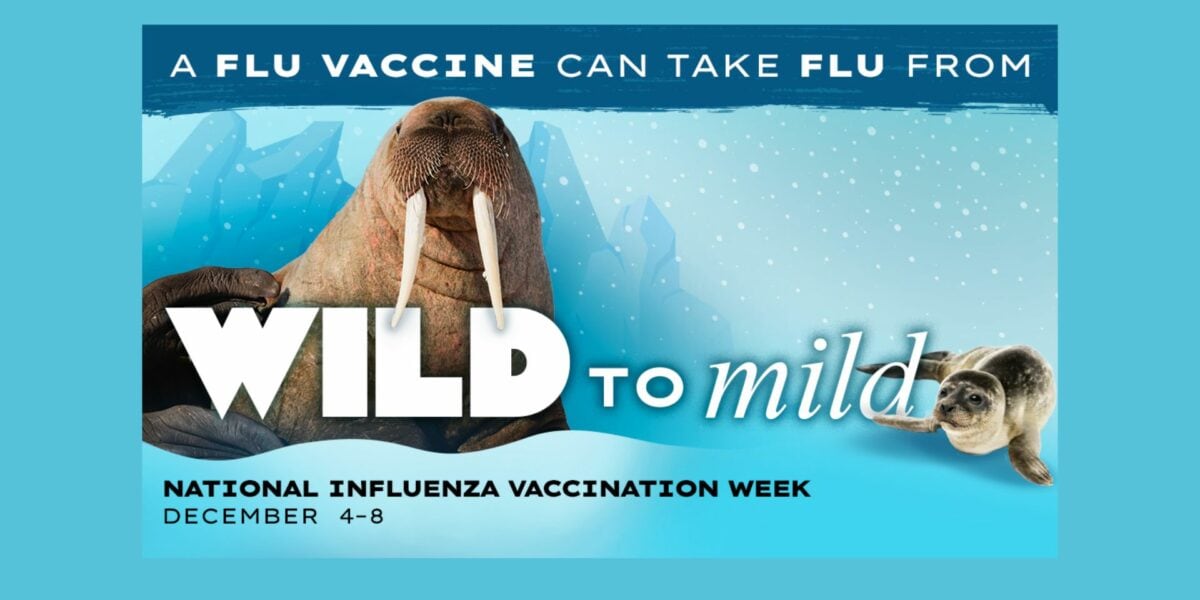 With flu activity on the rise and vaccination rates lagging across the US, NFID is reminding everyone age 6 months and older to get vaccinated against flu