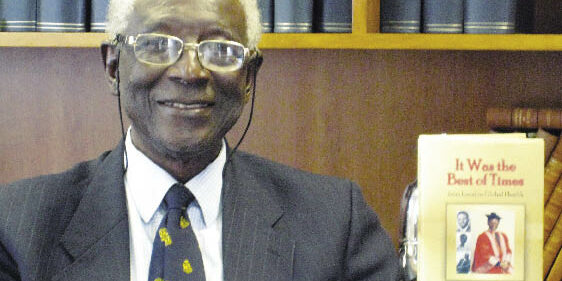 Below, Dr. Adetukunbo O. Lucas provides heartfelt comments on what it means to him to have been selected as the recipient of the 2013 NFID Jimmy and Rosalynn Carter Humanitarian Award.
"With overwhelming joy, I received the news that the National Foundation for Infectious Diseases had selected me to receive the 2013 Jimmy and Rosalynn Carter Humanitarian Award. The award is appropriately named in honor of Jimmy and Rosalynn Carter, whose wide-ranging programs demonstrate their uncompromising commitment to improving the health and welfare of vulnerable people throughout the world. Preserving and restoring peace, tackling endemic diseases that affect the poorest people in the poorest countries, and similar programs have established their reputation as credible role models of humanitarian action.
Previous recipients of the award display similar concern for the poor and disadvantaged. Some show how to use generous donations and philanthropic programs to finance various projects. Others devise and advance progressive policies aimed at eliminating poverty and promote development with outcomes that are demonstrably fair.
While I deeply appreciate the great personal honor, I realize that the award is also intended to celebrate the humanitarian role of public health practice. Public health programs, no matter how varied, have the common objective of achieving equity and social justice. Founded on the fear of the spread of epidemic diseases beyond national borders, and nurtured by compassion, international health collaboration has developed steadily in the past century. It has now graduated to 'global health', a comprehensive approach that is sustained by the appreciation of the value of mutual collaboration on a global scale. In this context, the goal of public health is to make all people to feel better and live longer, without discrimination as to race, ethnic origin, nationality, religion or social status.
The Jimmy and Rosalynn Carter Humanitarian Award is located at the confluence of several complementary interests. The various elements include NFID's leadership in the control of infectious diseases, philanthropy that finances scientific research and control programs, free and fair elections as well as other elements of democracy as pre-conditions to peace and harmony, the protection of human rights, and other activities that contribute to the health, welfare, and happiness of all people."
For more from previous awardees, view the Jimmy and Rossalyn Carter Humanitarian Award retrospective videos (Part 1 and Part 2).
Learn more about the 2013 NFID Awards Dinner
Purchase tickets to the 2013 NFID Awards Dinner
 To join the conversation, follow us on Twitter (@nfidvaccines) and use the hashtag #NFIDawards.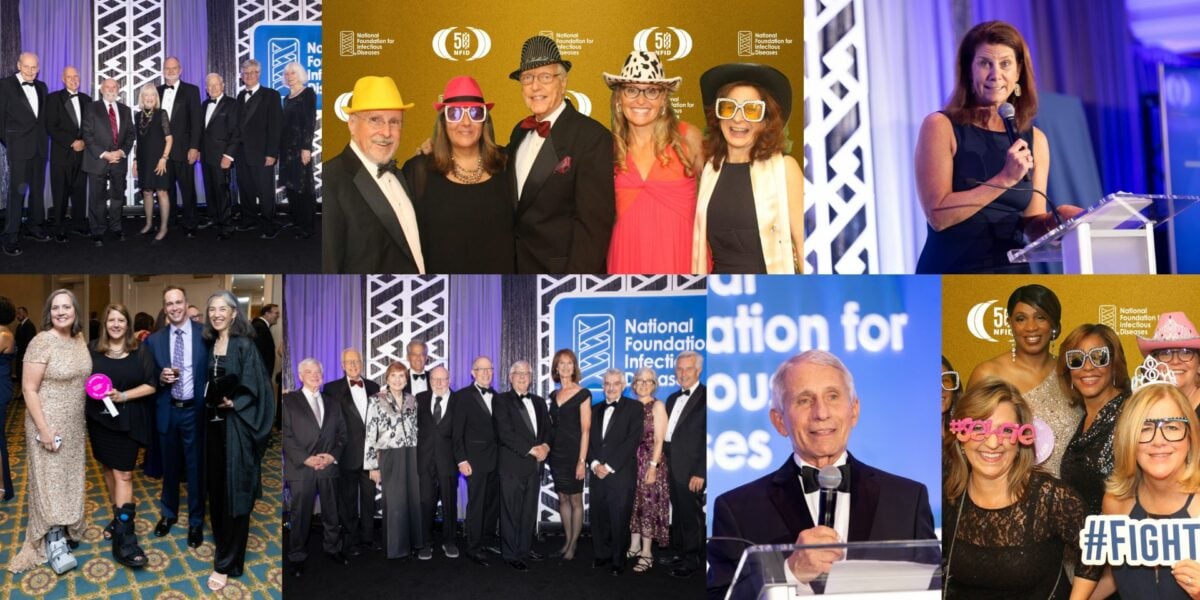 The stars of public health gathered together for the star-studded NFID 50th Anniversary Gala, including more than 20 past recipients of the prestigious NFID awards