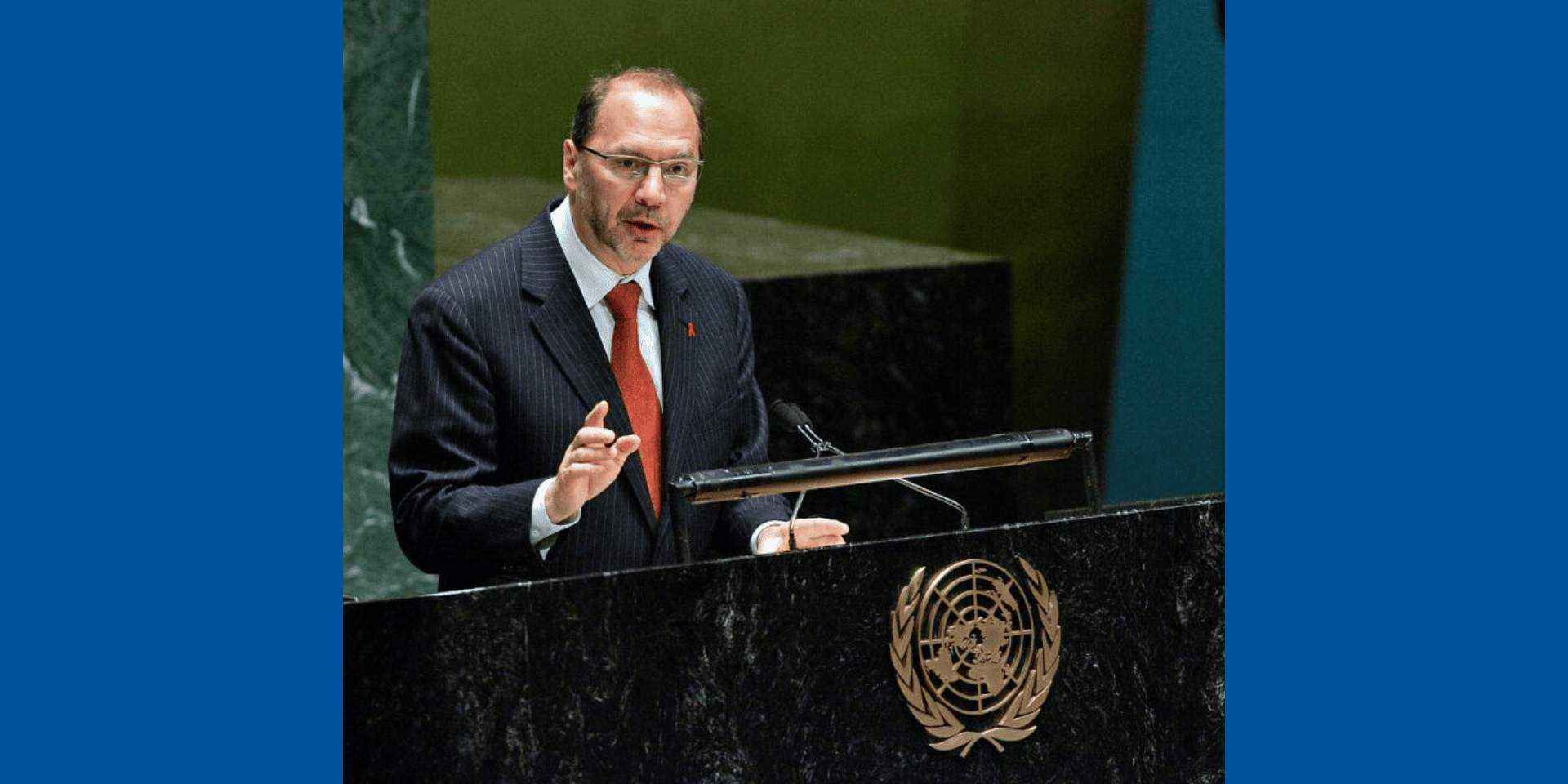 On May 18, 2017, the National Foundation for Infectious Diseases (NFID) will celebrate three infectious disease heroes during the 2017 Annual Awards Dinner: Peter Piot, MD, PhD (2017 Jimmy and Rosalynn Carter Humanitarian Award), Myron M. Levine, MD (2017 Maxwell Finland Award for Scientific Achievement), and Thomas M. File, Jr., MD (2017 John P. Utz Leadership Award). This post is part one of a three-part series highlighting the tremendous accomplishments of the 2017 awardees.
Defeating an infectious disease is not only about having the correct treatments—without strong public health policies and an appropriate infrastructure in place, preventive and therapeutic interventions may never be delivered to those in need. Those working in public health may acknowledge the unique intersection of science and policy, but it is rare to find an individual with the skills, passion, and experience to accomplish both.
NFID is proud to honor one such individual, Peter Piot, MD, PhD, with the 2017 Jimmy and Rosalynn Humanitarian Award for his unwavering dedication to improving the health and lives of individuals across the globe. Through a combination of scientific excellence, policy strategy, strong communication, and global activism, Professor Piot has played pivotal roles in two defining global infectious disease epidemics of our time—AIDS and Ebola and is one of the most influential global public health leaders.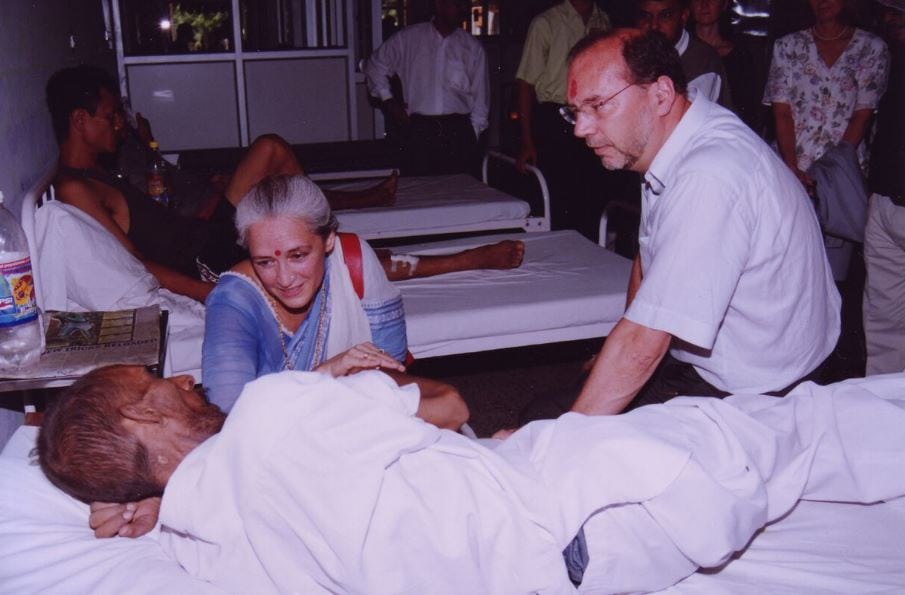 In 1976, Piot was a co-discoverer of the Ebola virus, inspiring his lifelong passion for fighting infectious diseases. His commitment to public health also inspired and led the global response to AIDS for decades—from the creation of Projet SIDA, the first international AIDS research collaboration in Africa, to his leadership of the Joint United Nations (UN) Programme on HIV/AIDS (UNAIDS) with a focus on collecting accurate data about the AIDS epidemic and unifying organizational efforts under a single strategy. As the current Director of the London School of Hygiene and Tropical Medicine and a Professor of Global Health, he also has a significant impact on the education of future public health leaders and researchers.
Throughout his career, he helped to ensure that policy decisions were based on data and science, not the theories of policymakers and other public leaders. As the true value of science is often misunderstood, it is particularly important to recognize the individuals and heroes who have remained committed to fighting infectious diseases regardless of the challenges faced.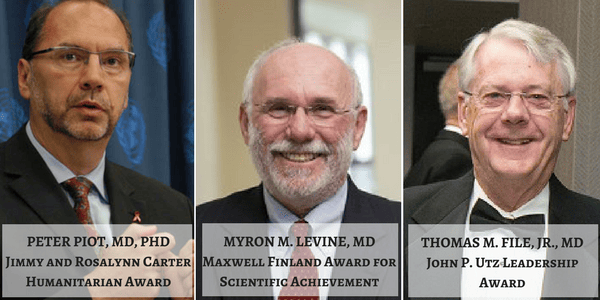 Help Celebrate 2017 NFID Awardees
Join us at the 2017 NFID Annual Awards Dinner to honor this year's heroes. Tickets may be purchased online at nfid.org/awards. If you are unable to join us in person, send a congratulatory email to awards@nfid.org or tweet a message to the awardees using #NFIDawards and your note will be shared.
Nominate a Deserving Infectious Disease Hero
Nominations for the 2018 Jimmy and Rosalynn Carter Humanitarian Award and Maxwell Finland Award for Scientific Achievement will be accepted until June 30, 2017. All nominations must be submitted online at: www.nfid.org/awards/2018-awards-nomination.html.
To join the conversation, follow us (@NFIDvaccines) on Twitter using the hashtag #NFIDawards, like us on Facebook, join the NFID Linkedin Group, and subscribe to NFID Updates.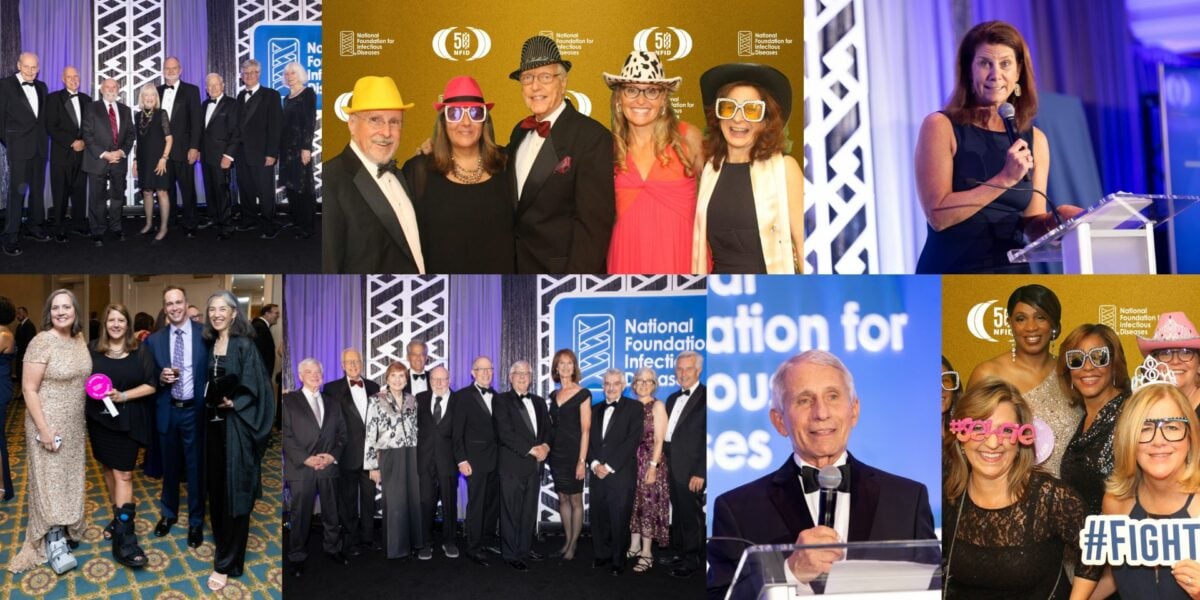 The stars of public health gathered together for the star-studded NFID 50th Anniversary Gala, including more than 20 past recipients of the prestigious NFID awards