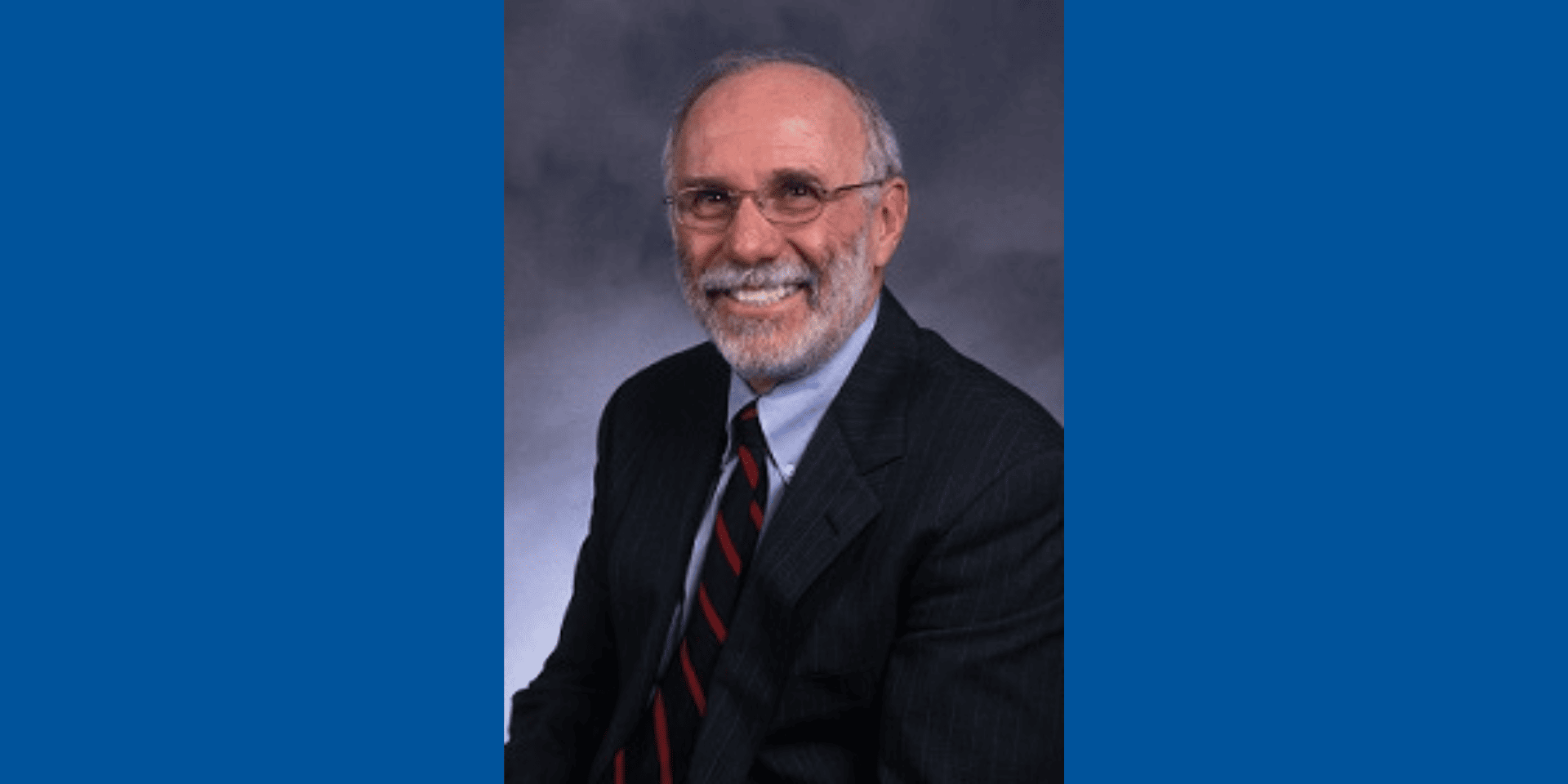 On May 18, 2017, the National Foundation for Infectious Diseases (NFID) will celebrate three infectious disease heroes during the 2017 Annual Awards Dinner: Myron M. Levine, MD (2017 Maxwell Finland Award for Scientific Achievement), Peter Piot, MD, PhD (2017 Jimmy and Rosalynn Carter Humanitarian Award), and Thomas M. File, Jr., MD (2017 John P. Utz Leadership Award). This post is part two of a three-part series highlighting the tremendous accomplishments of the 2017 awardees.
In the global effort to conquer infectious diseases, some individuals go well above and beyond the call of duty. One such hero is Myron M. (Mike) Levine, MD. According to Kathleen M. Neuzil, MD, MPH, Director of the Center for Vaccine Development at the University of Maryland School of Medicine, "Mike Levine sets a goal and does not stop until he reaches it. He outworks everyone in the room and shows no signs of slowing down!" NFID is proud to honor Dr. Levine with the 2017 Maxwell Finland Award for Scientific Achievement for his impressive accomplishments in global public health, through the identification of solutions to major sources of disease in the developing world.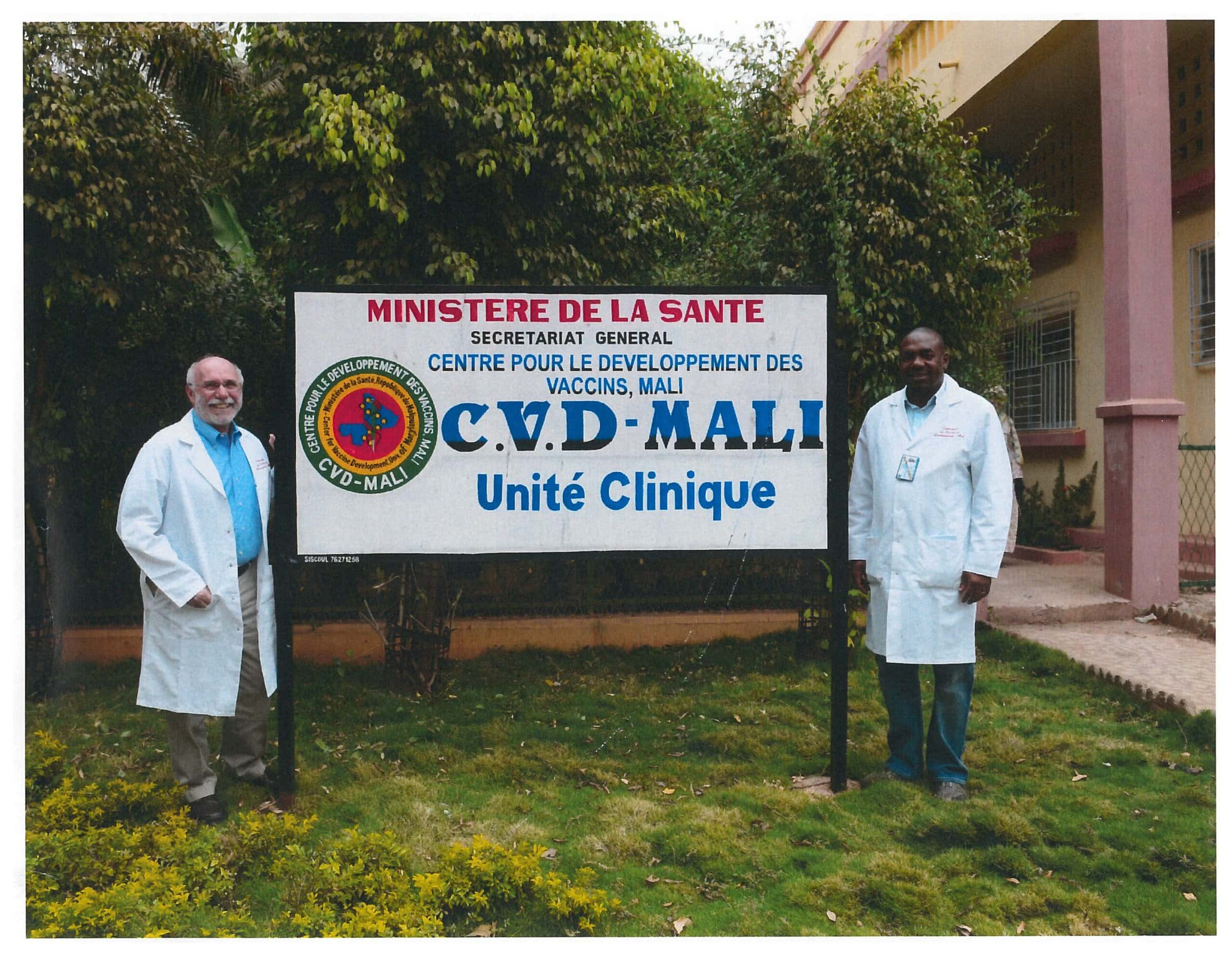 Ironically, for someone who has spent his entire adult life working on global infectious diseases that afflict populations in developing countries, prior to age sixteen, the farthest that he had traveled from his birthplace in New York City was to visit his mother's relatives in Baltimore, MD and Richmond, VA. Yet as a child, he voraciously read books on the history of Europe, Asia, Africa, and South America and was jokingly called a "walking atlas" because of his extraordinarily detailed knowledge of world geography.
Dr. Levine led the team that created the first single dose vaccine against cholera. The World Health Organization estimates there are between 1.3 and 4 million cases of cholera each year, resulting in 21,000 to 143,000 deaths worldwide. After being fast-tracked for approval by the US Food and Drug Administration, the cholera vaccine was approved in the US in 2016, as an important tool in the fight against this deadly disease.
Mike Levine has also been at the forefront of fundamental research, revolutionizing the approach to infectious disease treatment and policy. His work with the Bill & Melinda Gates Foundation, for example, identified four primary pathogens responsible for causing about half of all moderate-to-severe diarrheal disease (MSD) in children younger than five years old. These findings have had a powerful influence on research priorities and on the implementation of vaccines and other interventions in countries most affected by MSD.
He has worked on several global efforts to address public health emergencies, including smallpox and Ebola and he served on the first working group of the Global Alliance for Vaccines and Immunization (GAVI). Over a 45+-year career, Mike Levine, a pioneer of the modern discipline of vaccinology, has made fundamental innovative contributions to research on infectious diseases, vaccine development, and vaccine implementation, with a focus on specific infections that constitute major causes of disease and death among children and adults in developing countries. In short, he is clearly a deserving recipient of the 2017 Maxwell Finland Award for Scientific Achievement.
Help Celebrate 2017 NFID Awardees
Join us at the 2017 NFID Annual Awards Dinner to honor this year's heroes. Tickets may be purchased online at nfid.org/awards. If you are unable to join us in person, send a congratulatory email to awards@nfid.org or tweet a message to the awardees using #NFIDawards and your note will be shared.
Nominate a Deserving Infectious Disease Hero
In recognizing individuals like Dr. Levine, NFID hopes to inspire future generations of scientists and increase public understanding of the power of science. Nominations for the 2018 Maxwell Finland Award for Scientific Achievement will be accepted until June 30, 2017. All nominations must be submitted online at: www.nfid.org/awards/2018-awards-nomination.html.
To join the conversation, follow us (@NFIDvaccines) on Twitter using the hashtag #NFIDawards, like us on Facebook, join the NFID Linkedin Group, and subscribe to receive NFID Updates.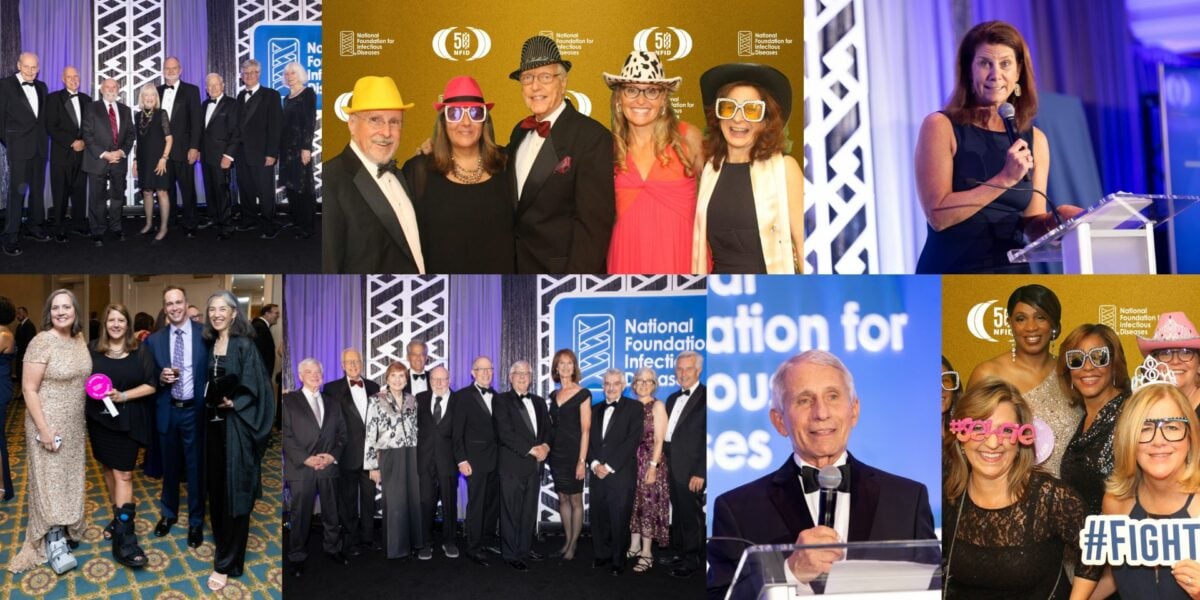 The stars of public health gathered together for the star-studded NFID 50th Anniversary Gala, including more than 20 past recipients of the prestigious NFID awards