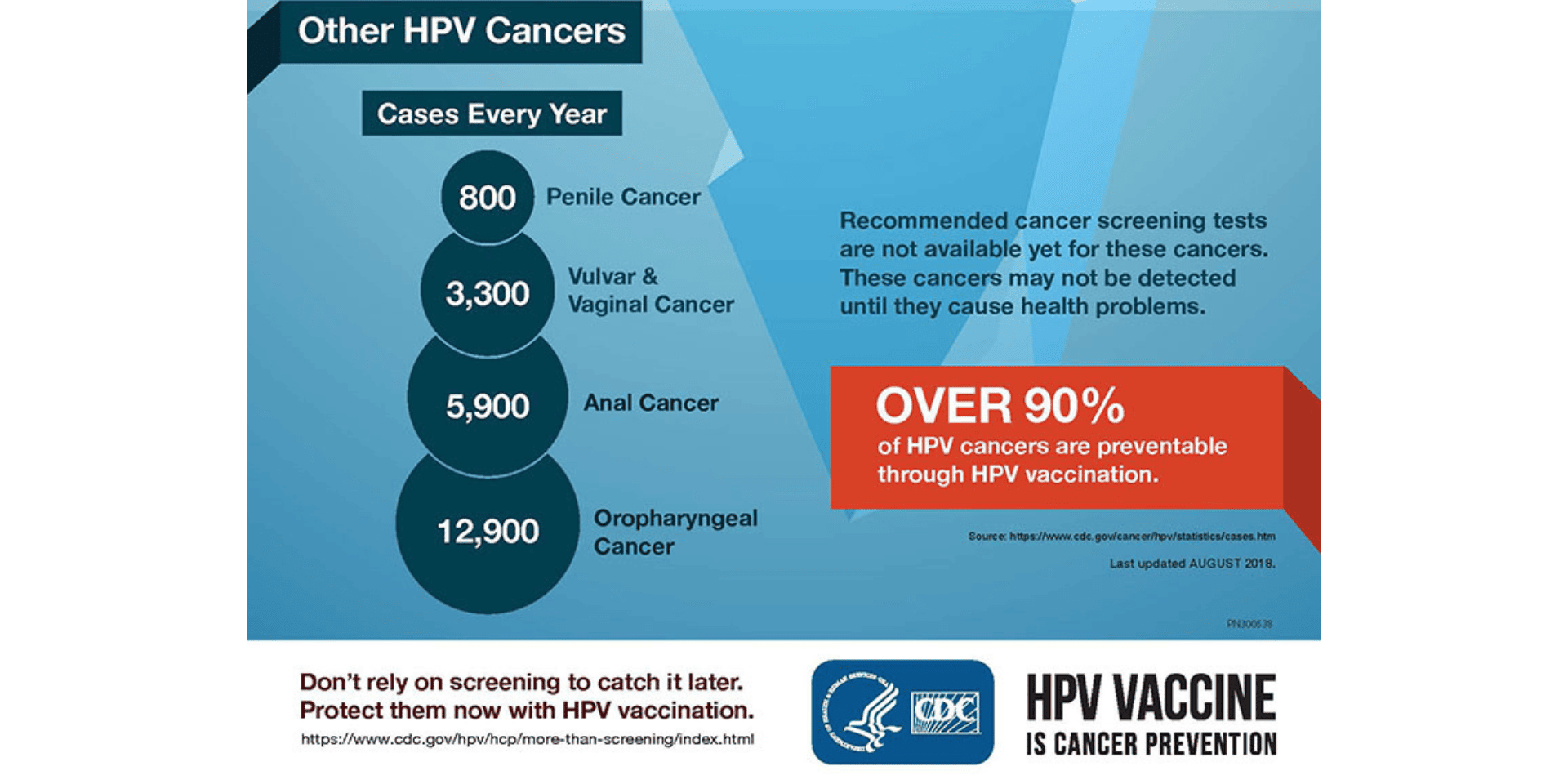 Special thanks to Shannon Stokley, DrPH, National Center for Immunization and Respiratory Diseases, Centers for Disease Control and Prevention (CDC), for this guest blog post on the importance of HPV vaccination during Cervical Cancer Awareness Month.
Every year in the US, nearly 300,000 women are diagnosed with cervical precancers that require treatment. January is Cervical Cancer Awareness Month—a perfect opportunity to raise awareness about cervical cancer and human papillomavirus (HPV) vaccination that can help prevent certain types of cancers. HPV infections can cause more than just cervical cancer and may also lead to invasive testing and treatment for cervical precancers.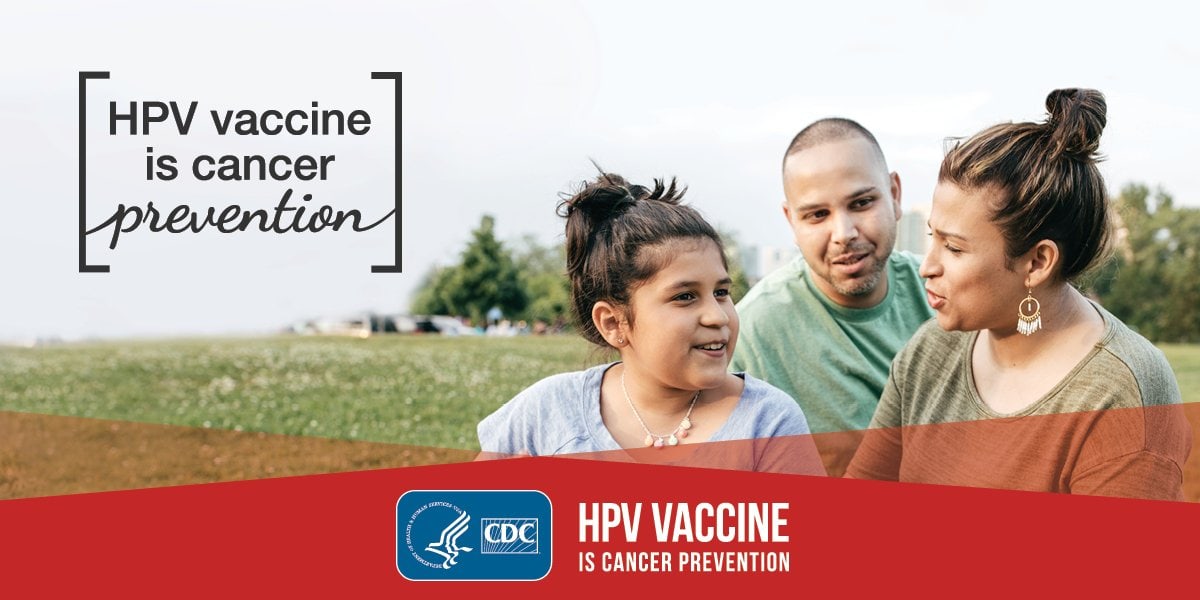 HPV also causes cancer of the vagina and vulva in women; cancers of the penis in men; as well as cancers of the anus and back of the throat (oropharynx). While there is screening for cervical cancer, there are no routine screening tests for these other types of HPV-related cancers, so they often are not detected until they cause health problems. HPV vaccination can prevent more than 90% of cancers caused by HPV from ever developing.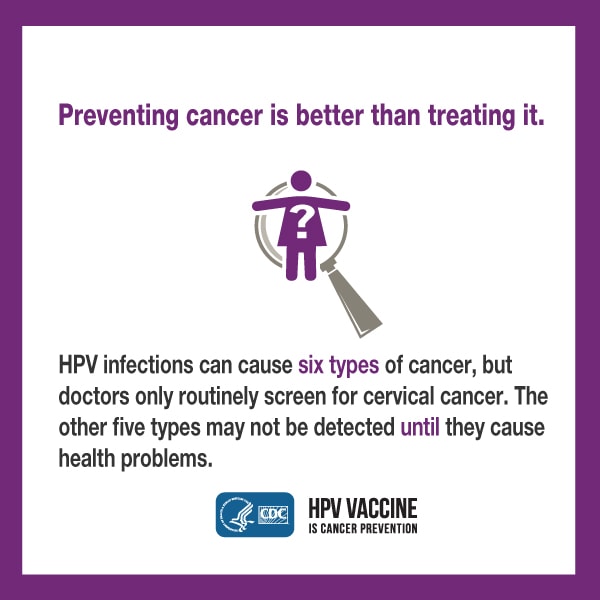 Recent CDC data show that in 2017, half of adolescent boys and girls received all the recommended doses of HPV vaccine. While vaccination coverage has steadily increased in recent years, half of US teens are still vulnerable to the cancers caused by HPV. Additionally, high rates of Tdap and meningococcal conjugate vaccination highlight opportunities to recommend and administer the HPV vaccine during the same visit that other vaccines are given.
There is now a solid evidence base of practical and proven strategies that clinicians can incorporate in practice to achieve high HPV vaccination rates, including:
Recommending HPV vaccine for all preteens at the recommended age of 11-12 years
Recommending HPV the same way and same day as other adolescent vaccines
Learning how to effectively answer parents' common questions about HPV vaccine
Repeatedly discussing HPV vaccination, even if parents initially decline
Sharing stories of HPV cancer survivors and using personal examples of vaccinating one's own children
Implementing practice-based changes, such as reminder/recall systems and standing orders
Ensuring a consistent message throughout the office that HPV vaccination is cancer prevention
CDC has many related resources for parents, clinicians, and partners, including new resources that can be shared via social media:
Additional resources from the National Foundation for Infectious Diseases (NFID) to help improve HPV vaccination rates include:
CDC recently announced the winners of the 2018 HPV Vaccine is Cancer Prevention Award, which recognizes healthcare professionals who are achieving high HPV vaccination rates. Read their profiles for additional ideas and inspiration on strategies that they have adopted to achieve high vaccination rates.
During Cervical Cancer Awareness Month and throughout the year, let's work together to increase HPV vaccination rates and protect our children from cancers in the future!
To join the conversation and get the latest news on infectious diseases, follow NFID (@NFIDvaccines) and CDC (@CDCgov) on Twitter using the hashtags #CervicalCancer and #PreventHPV, like NFID and CDC on Facebook, follow NFID and CDC on Instagram, join the NFID Linkedin Group, and subscribe to NFID Updates.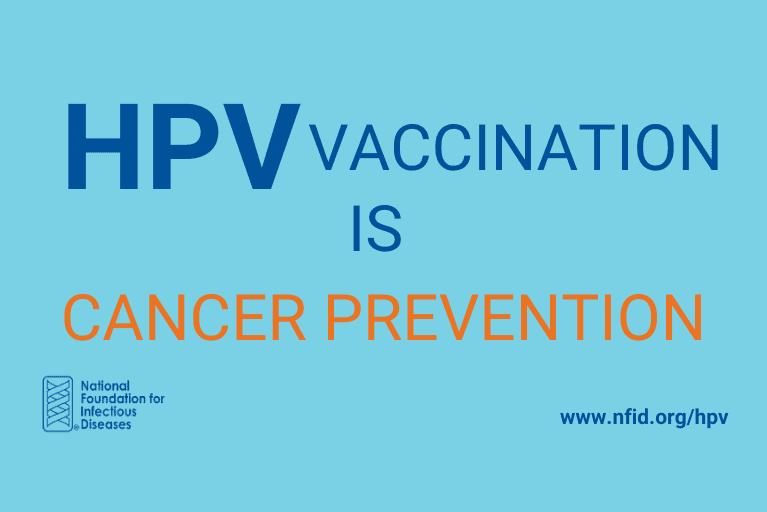 Human papillomavirus (HPV) is the most commonly sexually-transmitted infection in the US and is the cause of almost all cervical cancers in women. Nearly 80 million individuals in the US, most in their teens and early 20s, are infected with HPV …