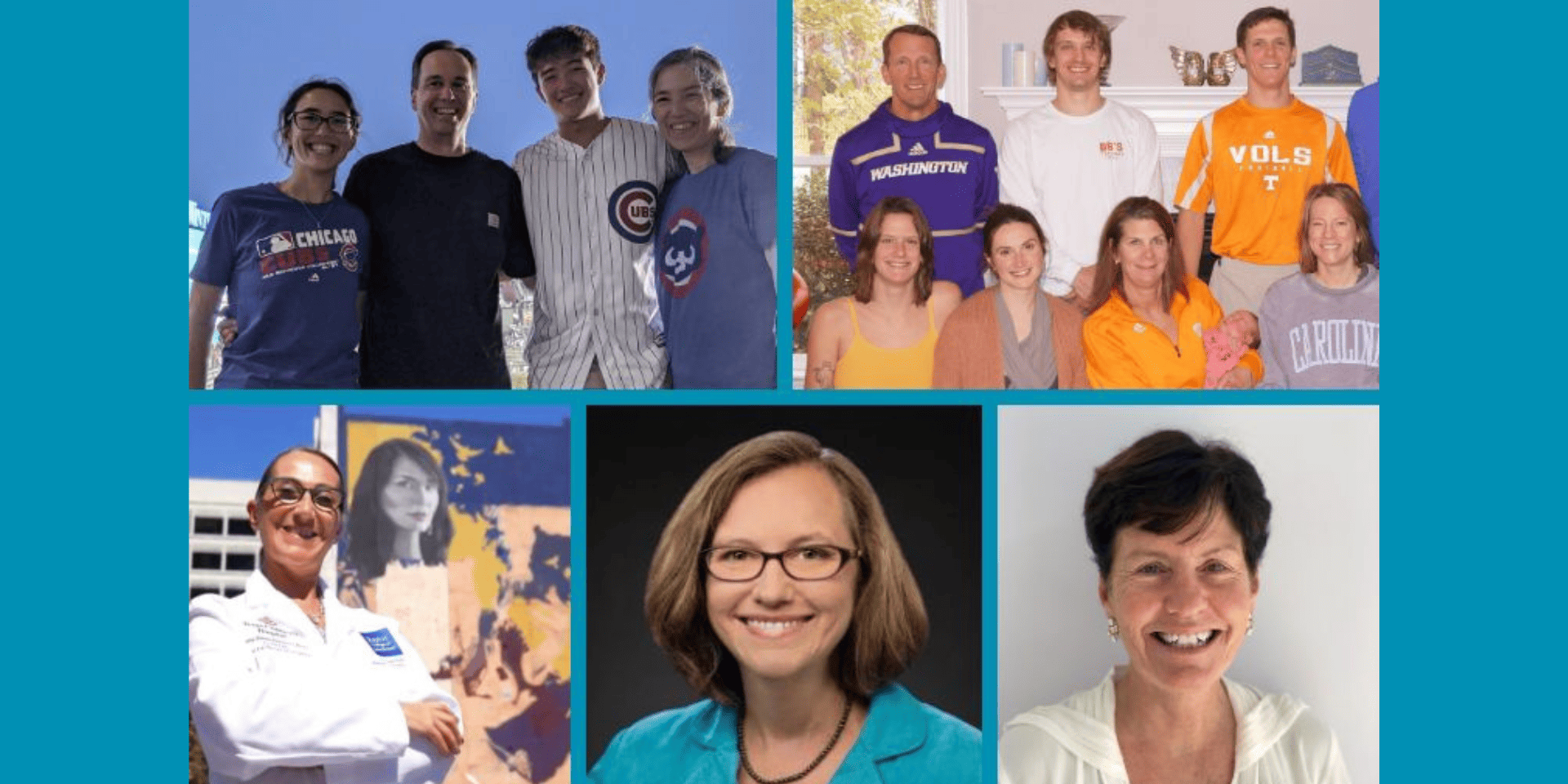 Mother's Day is a perfect time to celebrate the wisdom and insights of women leaders in the field of vaccinology. The National Foundation for Infectious Diseases (NFID) will host an inspiring and interactive panel discussion featuring influential Women Leaders in Vaccinology sharing personal stories and lessons learned throughout their careers, at the online 2023 Annual Conference on Vaccinology Research. Read on for a preview of insights from these trailblazing women …
My Italian/Honduran culture and upbringing in Honduras have always inspired me to work in pursuit of equity in global health. I am a firm believer that vaccination will help get us there.

My advice for future women leaders: Use your superpowers. Believe in yourselves. Have courage, passion, and creativity. Set audacious goals. Find role models and become a role model. Engage with compassion and empathy.

Favorite quote from Mother Teresa: "You have never lived until you have done something for someone who can never repay you."

Maria E. Bottazzi, PhD
Senior Associate Dean and Professor
Baylor College of Medicine
    
Being both a mother and a leader is possible if you have a strong community of family, friends, and colleagues who support each other in tough times and celebrate each other during good times.

Favorite quote from Soren Kierkergaard: "To dare is to lose one's footing momentarily. Not to dare is to lose oneself."

Julie Morita, MD
NFID Director
Executive Vice President, Robert Wood Johnson Foundation
As far back as medical school, I was impressed with the power of vaccines to prevent disease. By preventing illness, vaccines keep us healthy and give us more time to spend with our families. This past year, I became a grandmother. One of favorite pictures of my granddaughter was soon after her birth, receiving her hepatitis B vaccine. I am happy to report that she is now a healthy, fully vaccinated 6-month-old!

My advice for future women leaders: Follow your passion, and don't be afraid to speak up! Don't take yourself too seriously! Have fun and laugh–even when you, hypothetically speaking, accidentally pack two mismatched shoes to wear to a professional meeting.

Kathleen M. Neuzil, MD, MPH
NFID Vice President
Myron M. Levine Professor in Vaccinology
University of Maryland School of Medicine
My career has enabled me to work with community leaders and organizations who serve children and adults across the US, striving to ensure a healthier future for all. I am inspired by those people and my patients, and it led me to pursue work in immunizations, which protect more people from severe morbidity and death.

My advice for future women leaders: Take opportunities when they come your way, evaluating them to make sure they fit into your goals in life.

My advice for mothers: Enjoy the big and small moments with your children. Know that you may make mistakes, but that's okay—we all make mistakes but we can all learn from them.

Georgina Peacock, MD, MPH
Director, Immunization Services Division
Centers for Disease Control and Prevention (CDC) 
Caring for children who had serious complications due to Hib disease was the driver that inspired me to work in vaccinology, to find a way to prevent this potentially fatal disease.

My advice for mothers: Invest in the best and most convenient child care. Scrimping on this to then worry constantly about how to get home in time is NOT worth the pain and suffering.

Donna M. Ambrosino, MD
Managing Member
Ambrosino Biotech Consulting
Get Inspired at ACVR
Learn more from pioneering women and other leaders in vaccinology at the 2023 Annual Conference on Vaccinology Research (ACVR), which will be held as an online event on June 5-7, 2023.
Register before rates increase on June 1, 2023.
---
To join the conversation and get the latest news on infectious diseases, follow NFID on Twitter using the hashtags #ACVR and #WomenInScience, like us on Facebook, follow us on Instagram, visit us on LinkedIn, listen and subscribe to the Infectious IDeas podcast, and subscribe to receive future NFID Updates.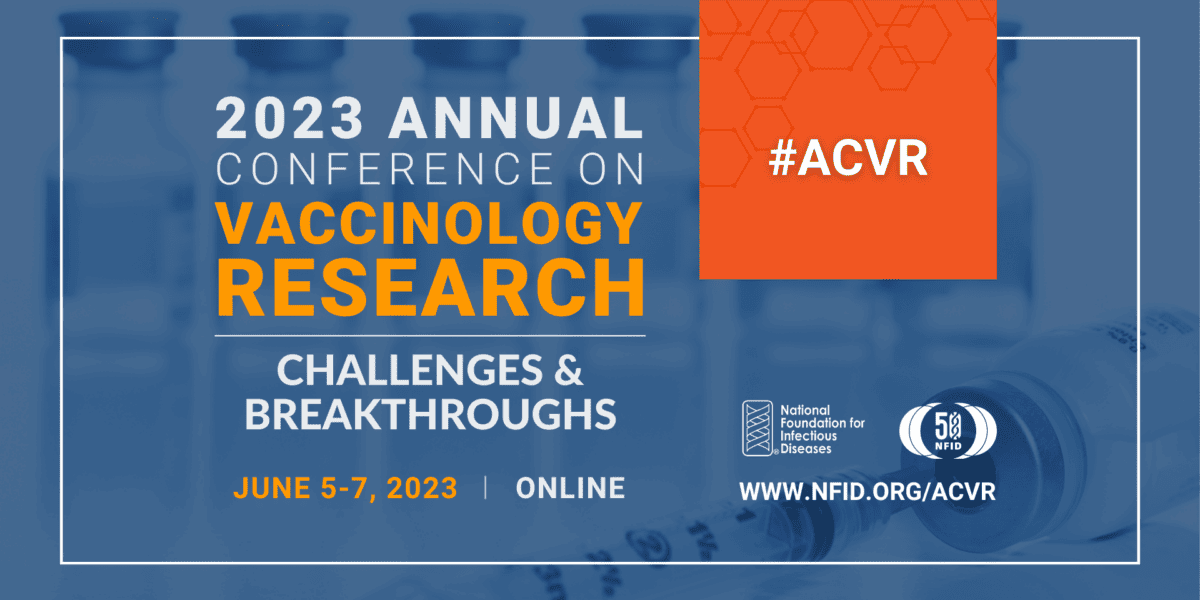 The 2023 ACVR featured new scientific findings on COVID-19, respiratory syncytial virus (RSV), influenza, and more, as decades of research are paying off