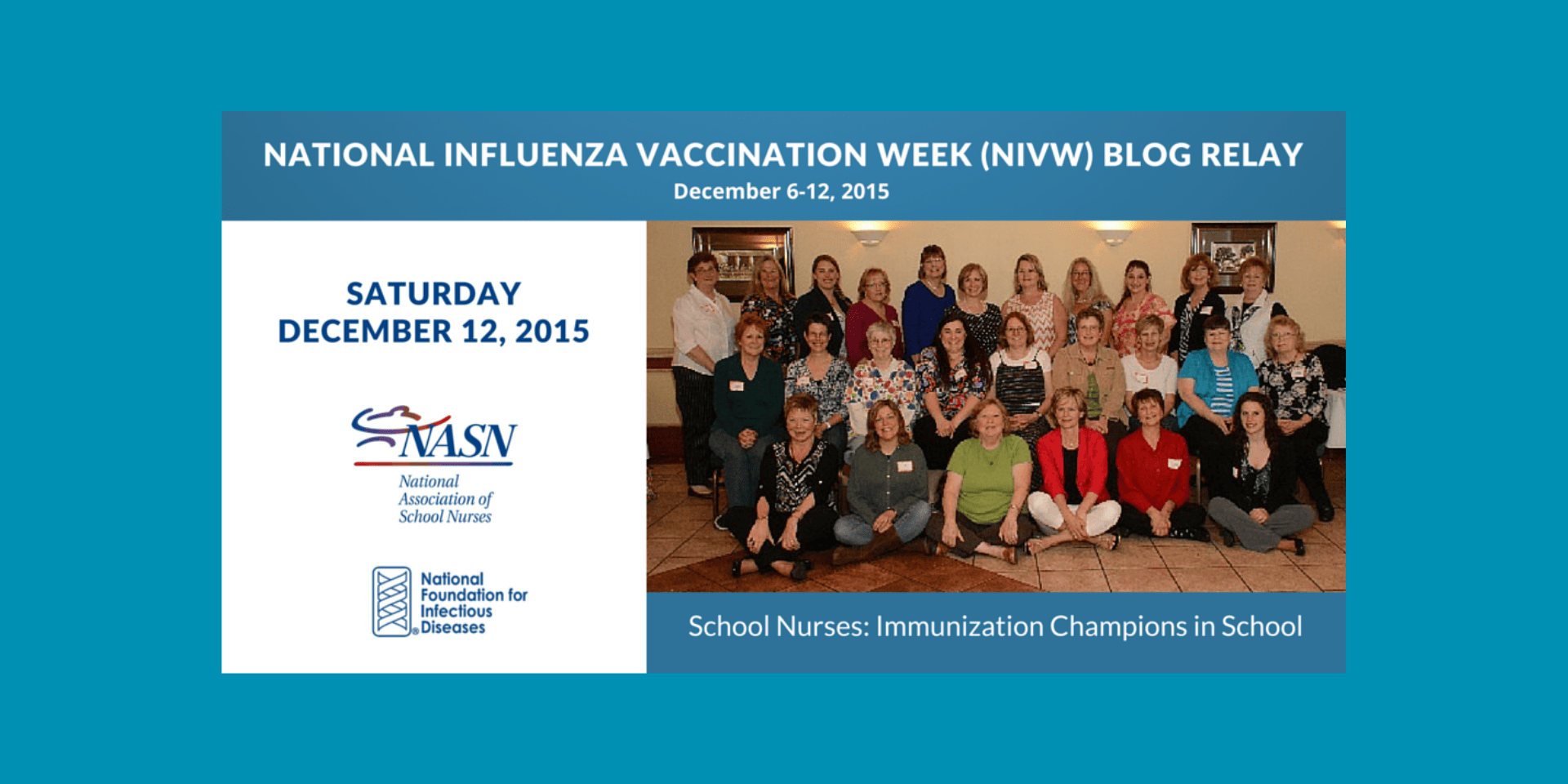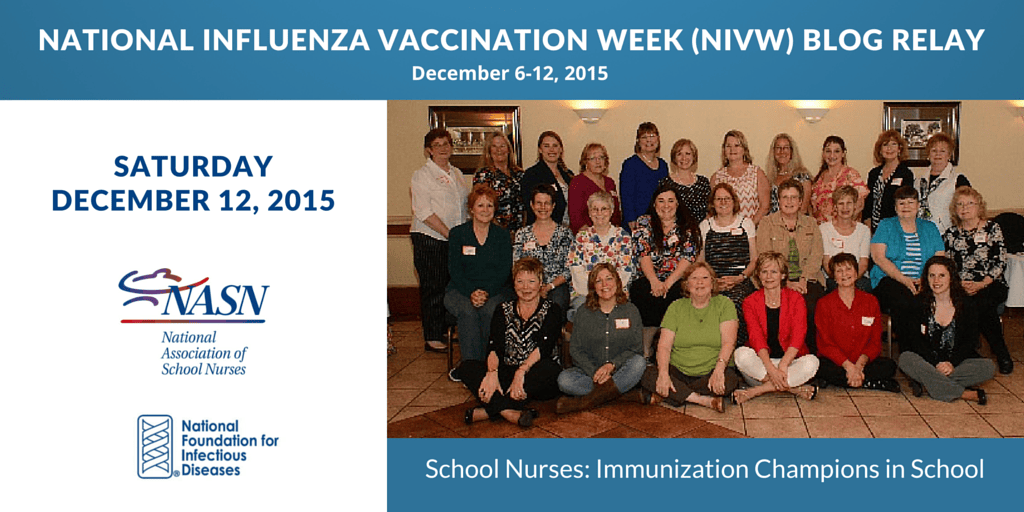 Special thanks to the Mary Nasuta, RN, BSN, MS, NCSN, Nurse Coordinator of Harford County Public Schools (MD) and the National Association of School Nurses (NASN)  for this guest blog post on the important role that school nurses play in advocating for influenza (flu) vaccination,  as part of the NFID inaugural 2015 National Influenza Immunization Week (NIVW) Blog Relay.
Immunizations are a modern marvel of public health! And among the advocates on the front lines are school nurses. School nurses are more than just compliance experts for school-required immunizations; they also provide timely and accurate information to improve the health in one of our most important communities…schools.
After school nurses complete compliance checks for required immunizations early in the academic year, they begin preparing for flu "season" by promoting and encouraging influenza vaccination for students and school personnel. In Harford County, MD, school nurses provide flu mist to all students in elementary schools through school-located clinics held in partnership with the local health department. We also encourage influenza vaccinations for all members of our community. Utilizing a variety of valuable free resources from the Centers for Disease Control and Prevention, National Association of School Nurses, PreventChildhoodInfluenza.org, and others, we display posters, speak at faculty and PTA meetings, and add information to our webpages to encourage vaccination.
In addition to flu, middle school nurses in Maryland have been working tirelessly to ensure that new requirements for Tetanus, diphtheria, and pertussis (Tdap) boosters and meningococcal vaccines are completed by entry into grade 7. School nurses are also encouraging human papillomavirus (HPV) vaccination for boys and girls age 11-12 years and older.
As trusted professionals, school nurses help parents/guardians understand the importance of vaccination in disease prevention and dispel myths or concerns.
School nurses must use accurate messaging about vaccines and rely on trustworthy resources to educate our communities about vaccines. This is why school nurses end their year with continuing education to families about required vaccinations recommended for each stage of development. In fact, in our county, report card reminders are sent home at the end of the school year so that our crusade continues into the summer months.
As we celebrate National Influenza Immunization Week, let's also celebrate school nurses and their outstanding contribution to the health of our communities!
During the NFID inaugural 2015 National Influenza Immunization Week (NIVW) Blog Relay, guest bloggers, including medical professionals,  answered important questions like, "Can a flu vaccine give you the flu?" [Dr. Paul Offit] and "Do I need a flu vaccine each year?" [Dr. Henry Bernstein from the American Academy of Pediatrics], and addressed common concerns about flu vaccination during pregnancy [Seattle Mama Doc and the American College of Obstetricians and Gynecologists (ACOG)].
To join the conversation, follow NFID on Twitter (@nfidvaccines) using the hashtags #FightFlu and #NIVW, like NFID on Facebook, join the NFID Linkedin Group, and subscribe to NFID Updates.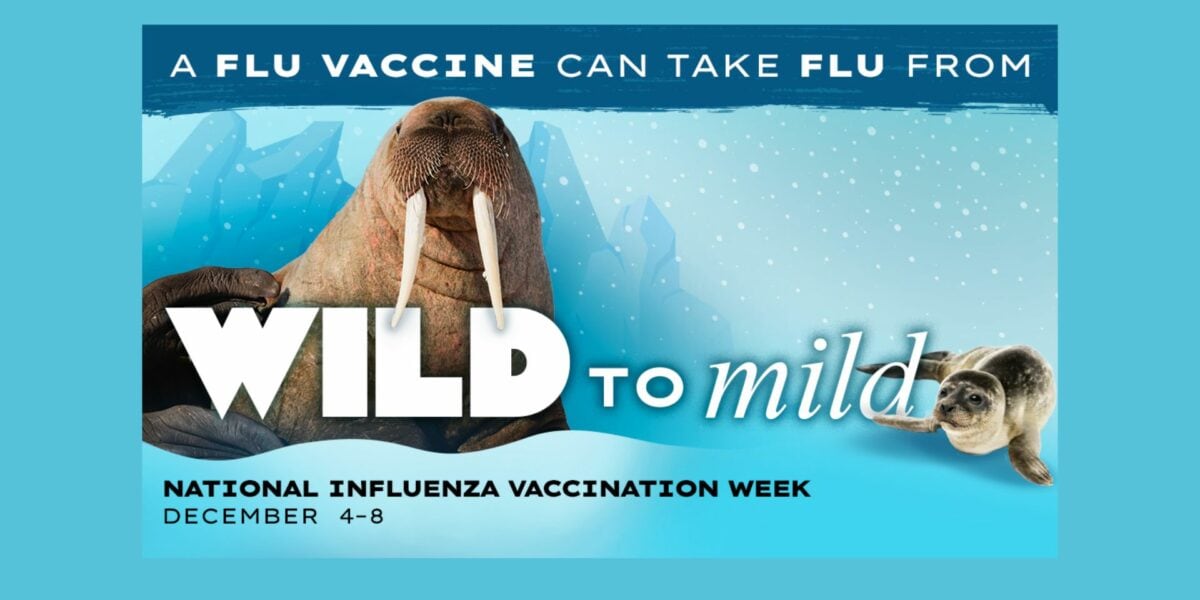 With flu activity on the rise and vaccination rates lagging across the US, NFID is reminding everyone age 6 months and older to get vaccinated against flu