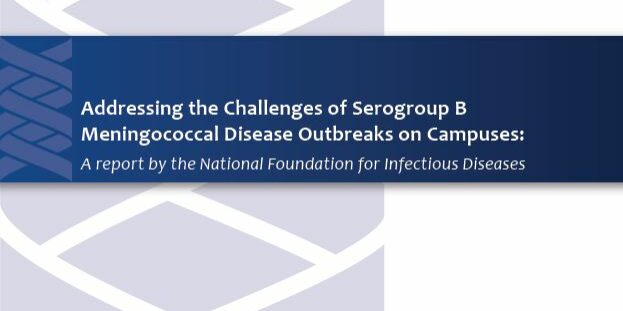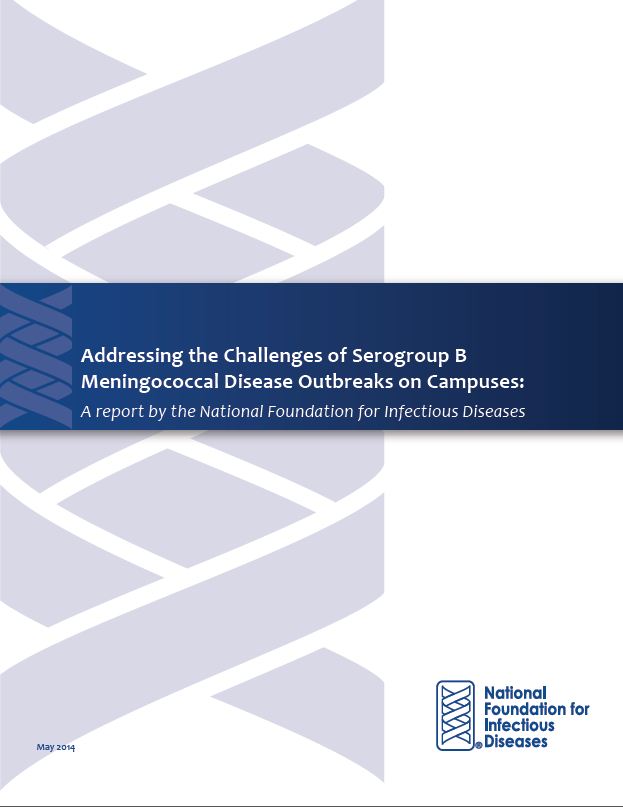 Recent outbreaks of serogroup B meningococcal disease on US college campuses have heightened awareness about the lack of licensed vaccines in the US to protect against this serious and sometimes fatal infection. The increased focus on the challenges of facing this unpredictable disease and the need for an effective and timely public health response when outbreaks occur, led the National Foundation for Infectious Diseases (NFID) to assemble a panel of subject matter experts to discuss strategies for effective public health responses to future outbreaks. NFID recently published the outcomes of the panel discussions in the report, "Addressing the Challenges of Serogroup B Meningococcal Disease Outbreaks on Campuses."
The report concludes that while meningococcal b outbreaks are rare, the severity of meningococcal disease requires public health attention and makes advanced planning essential.
"Meningococcal disease has a striking capacity to kill and maim," noted William Schaffner, MD, immediate past-president of NFID and professor of preventive medicine in the Department of Health Policy at Vanderbilt University School of Medicine, who chaired the panel. "Even a single case on a college campus causes anxiety for the public, healthcare professionals, and public health authorities."
Based on lessons learned from recent experiences at both Princeton University and University of California Santa Barbara, the report includes a summary of challenges and future recommendations:
Licensure of meningococcal serogroup B vaccines in the US will have the single greatest impact on improving responses to future outbreaks;
Increased efforts are needed to educate and raise awareness among healthcare professionals about meningococcal disease presentation;
Educational resources need to be readily available when outbreaks occur;
Media need to be engaged in a thoughtful and positive way;
The capacity for rapid identification of meningococcal serogroups must be maintained;
Epidemiologic definitions of outbreaks should be reviewed and updated as necessary; and
Prevention programs should be implemented as quickly as possible once an outbreak is declared.
The full report is available online at: www.nfid.org/meningococcal-b.
To join the conversation, follow us on Twitter (@nfidvaccines), like us on Facebook, and join the NFID Linkedin Group.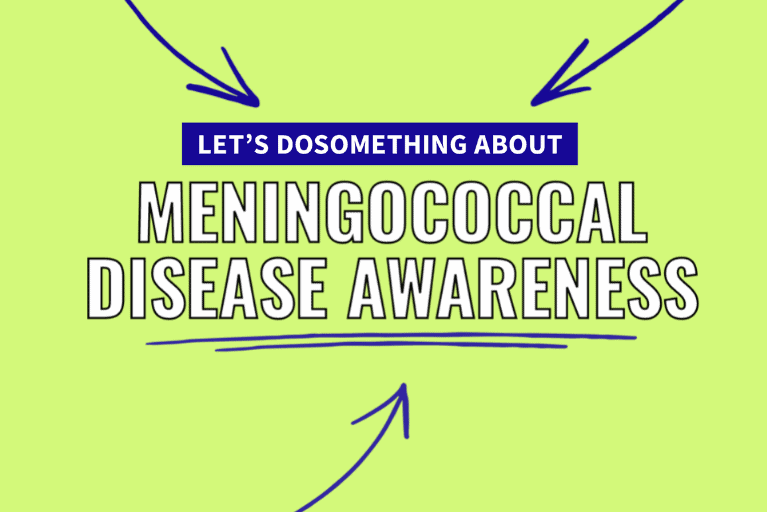 Although the COVID-19 pandemic has clearly demonstrated the importance of public health, the prevalence of medical misinformation online is making it harder than ever for young people to tell the difference between fact and fiction when it comes to protecting their own health