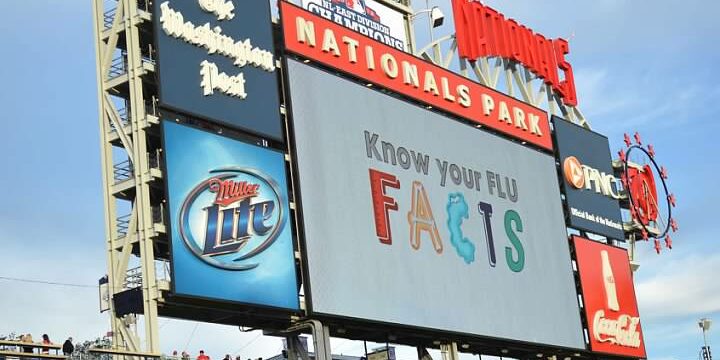 NFID kicked off its 2013-2014 influenza (flu) season awareness activities with the 2nd Annual Flu Awareness Night at Nationals Park in Washington, DC on Wednesday, September 18, 2013 to a crowd of 36,000 fans. Originally planned for Monday 9/16, the event was rescheduled due to the tragic events at the Navy Yard.
As part of NFID's campaign to increase flu awareness and encourage all individuals 6 months and older to get their annual flu vaccine, NFID distributed "Are You A Flu Fighter?" coloring books, grocery vouchers for those receiving flu vaccines at Harris Teeter stores, and CoughSpot™ temporary tattoos to the fans attending the Washington Nationals vs. Atlanta Braves baseball game.
The NFID Flu Bugs greeted fans to help spread the prevention message and NFID's public service announcement video, Are You That Guy?, aired on the Jumbotron before the game. Even the players joined in, and Nationals pitcher, Ian Krol, autographed a flu fighter coloring book and shared some with his teammates!
Thank you to the Washington Nationals for hosting another successful Flu Awareness Night. And thank you to all who came out and supported our efforts!
For information on how you can fight the flu this season, visit nfid.org/influenza.
Join the conversation and follow us on Twitter (@nfidvaccines), like us on Facebook, and join the NFID Linkedin Group.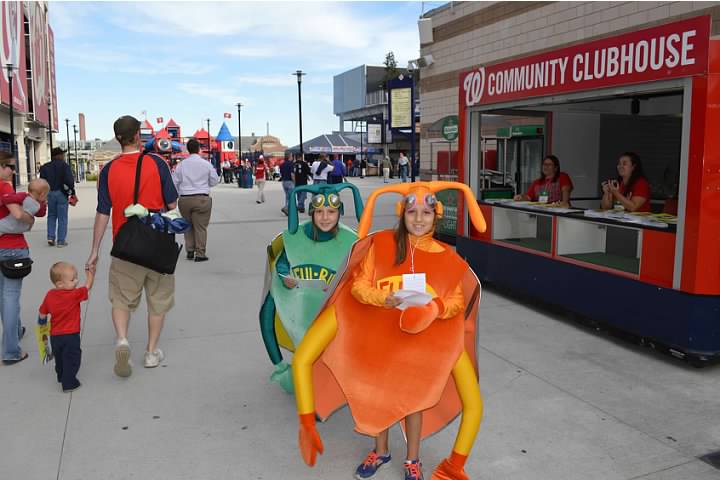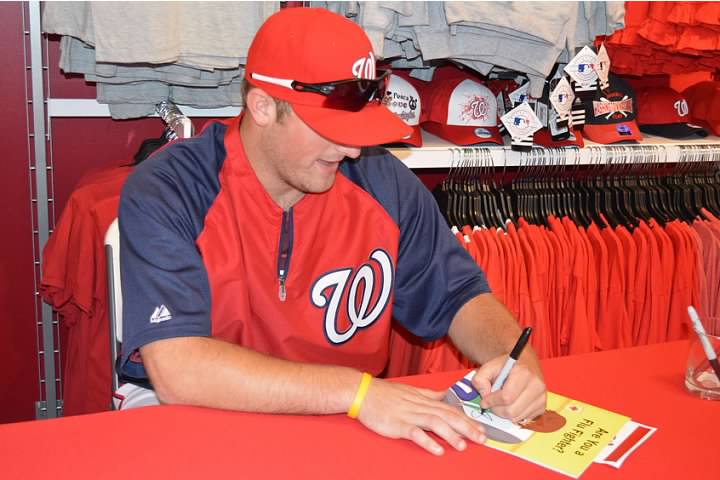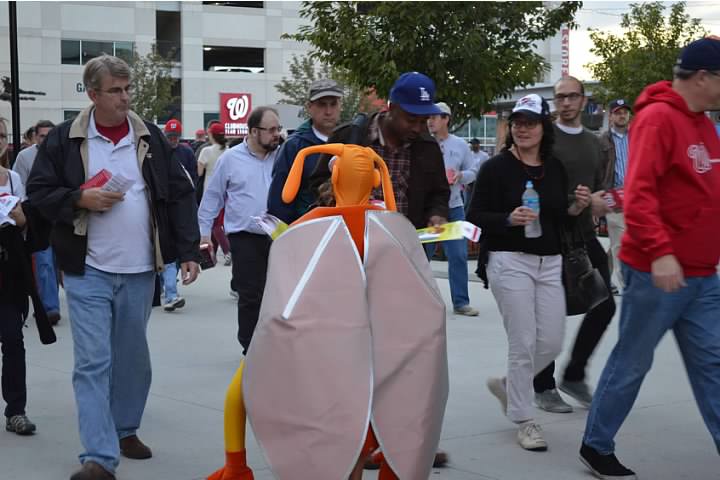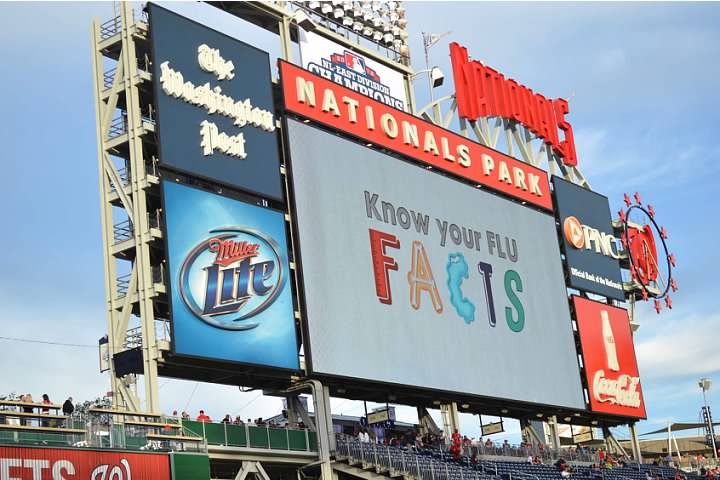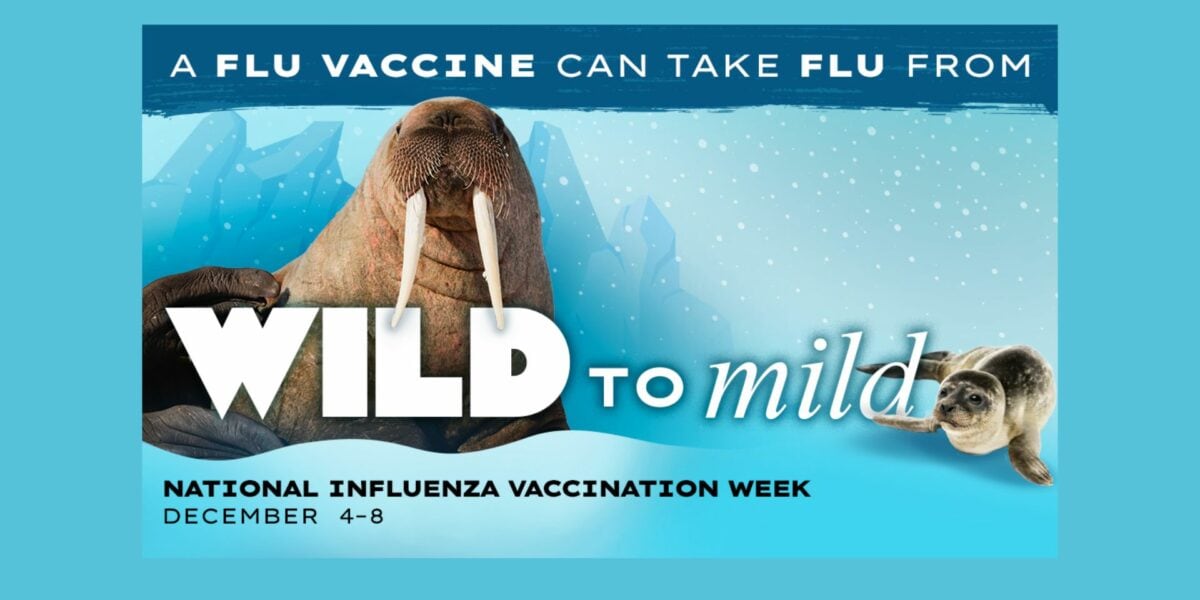 With flu activity on the rise and vaccination rates lagging across the US, NFID is reminding everyone age 6 months and older to get vaccinated against flu