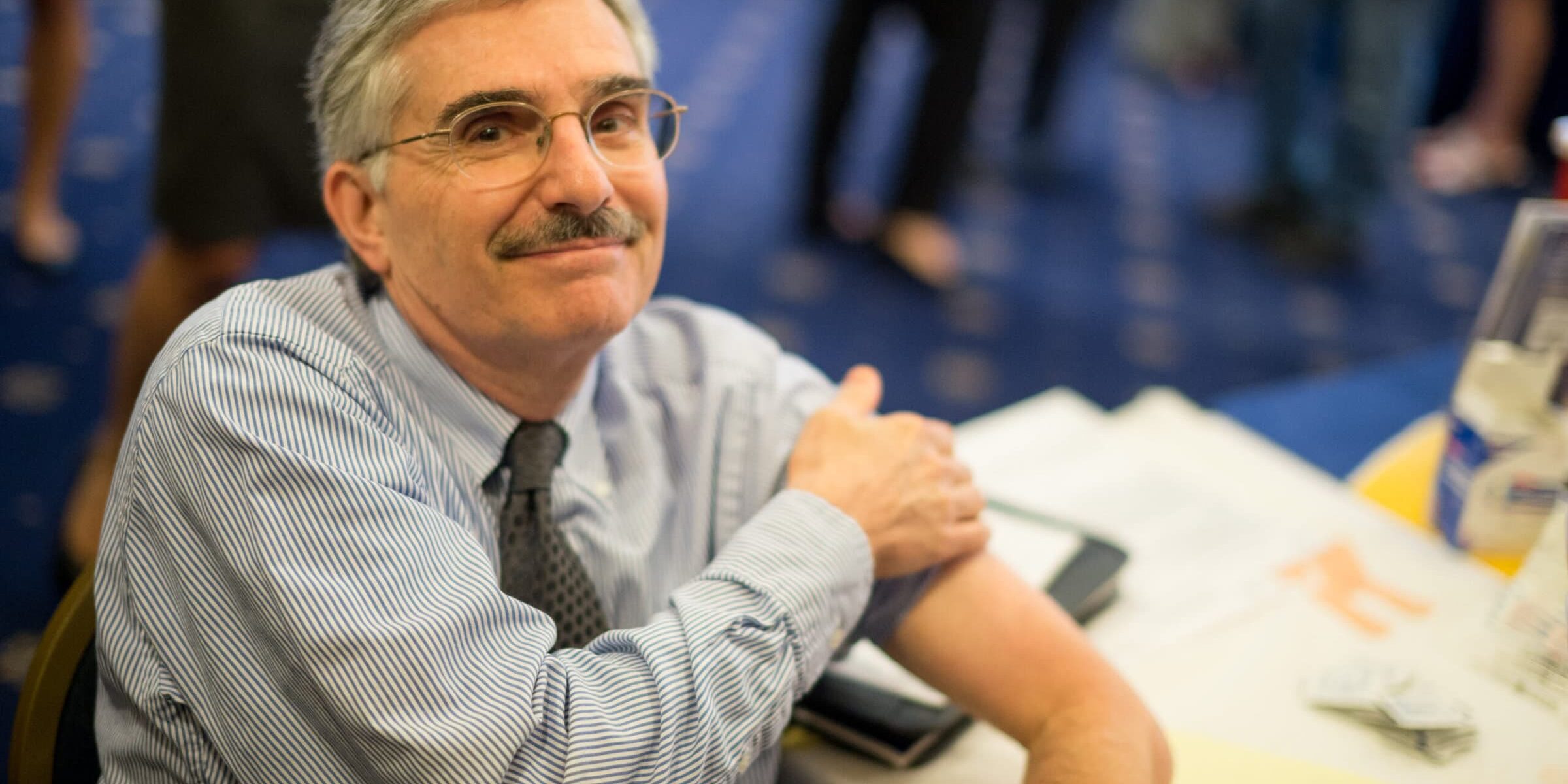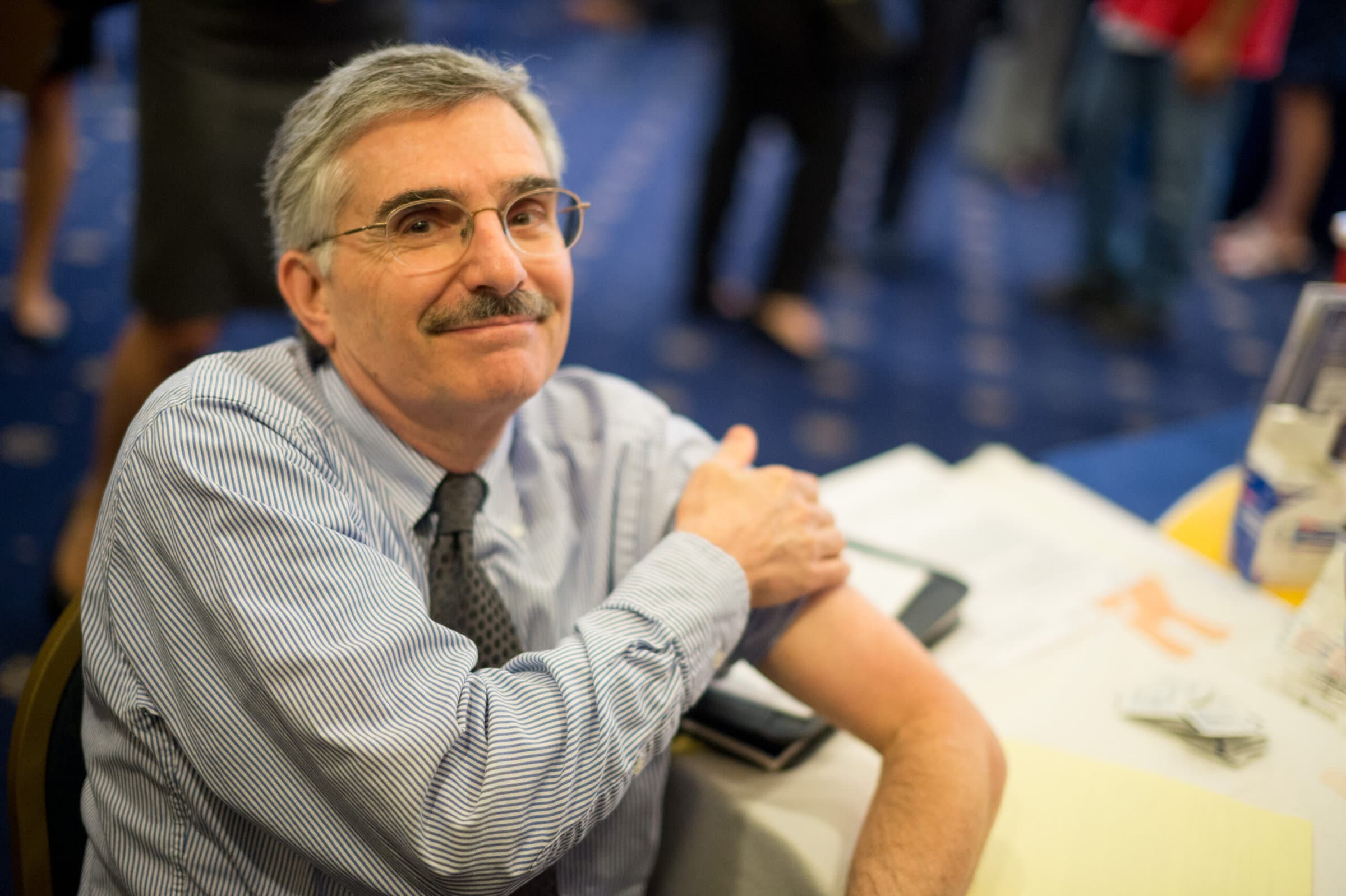 After 18 years of dedicated service as NFID executive director, Len Novick retired on June 30, 2013. Below is a "fitting tribute"  made by NFID immediate past-president Dr. William Schaffner at Len's farewell dinner. Len, thank you so much for everything and we all wish you much happiness in your retirement!
I'm reminded of that notable ceremony that all universities conduct as spring slides into summer. The students, with a sense of triumphant completion, refer to the ceremony as graduation. However, the formal name of the occasion is Commencement – a new beginning. This occasion this evening is both.

First, we all wish our best to Len and Bonnie as they commence this next phase of their lives together. I anticipate that it will be full of family events and travel.

But, this also is a graduation; a time to recognize accomplishments. I'll mention a few; my colleagues will add to the list.

Len would be the first to tell you that he didn't do it alone – but in a very real sense Len Novick

made

NFID. Dick Duma, John Utz, and others birthed the baby; Bill Martone helped bring it into adolescence. Len guided NFID into mature and respected adulthood.
Len was clever enough to recruit Susan Rehm as medical director and they became a dynamic duo of leadership and probity.
Len recruited a loyal, effective, and efficient staff that provided solid administrative support to a whole array of programs and meetings. I continue to be amazed at their excellence and productivity.
Len nurtured the liaison with Cooney-Waters (now, Alembic) which developed into a seamless partnership, helping NFID become a respected non-partisan voice of infectious disease expertise.
Len was a personal steward of the NFID Awards gala, which now is a premier event, showcasing the respected Finland and Carter Awards, enhancing NFID's status and reputation.
Len's management and vision directed NFID's numerous science-based programs that reach out to healthcare professionals of all professional backgrounds – uniting them in a public health vision. And he also engaged the public's attention, educating them. This dual function makes NFID unique.
The annual crown jewel is perhaps the yearly influenza/pneumococcal news conference at the National Press Club. It kicks off each year's influenza vaccination campaign and receives tons of press and TV coverage.
Len arranged the periodic strategic retreats, the results of which were a guidestar to NFID function and its upward trajectory and fiscal solidity, offering comfort to the staff and opportunities for programmatic innovation.

So, Len, congratulations and grateful thanks on your many accomplishments and successful graduation.

And, as to your commencement, I expect to keep our friendship, staying in touch to talk politics (where we are completely sympatico) and about baseball (not so much) – I expect you to continue to razz me about the Yankees.

In any event, to you and Bonnie:
Merci beaucoup and bon voyage!
Please post any tributes of your own as a comment. To join the conversation, follow us on Twitter (@nfidvaccines), like us on Facebook, and join the NFID Linkedin Group.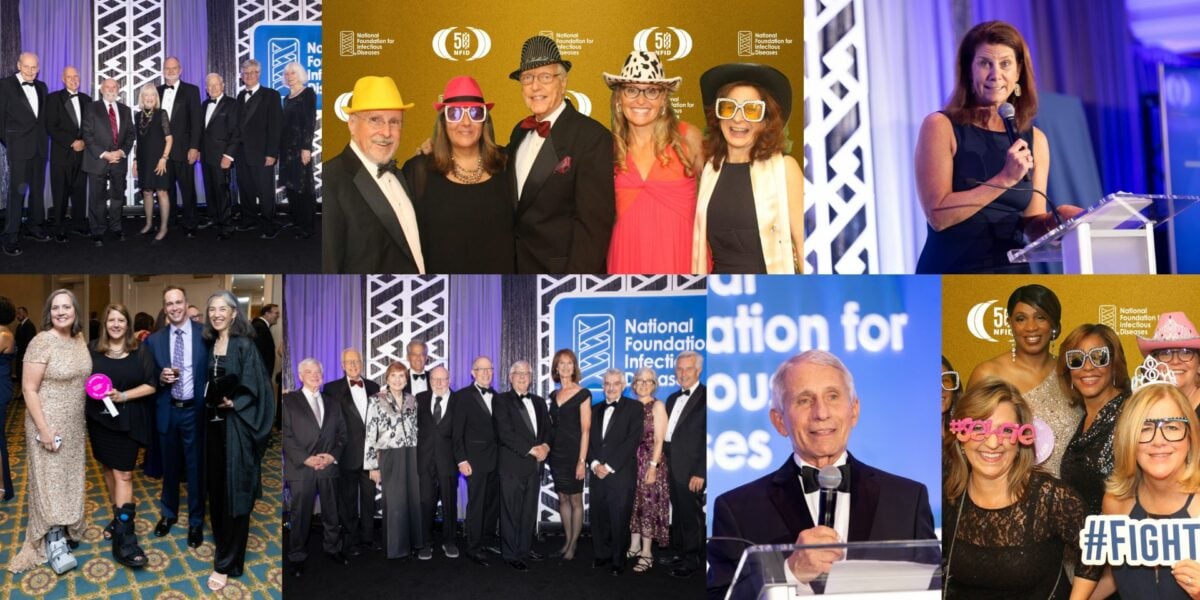 The stars of public health gathered together for the star-studded NFID 50th Anniversary Gala, including more than 20 past recipients of the prestigious NFID awards