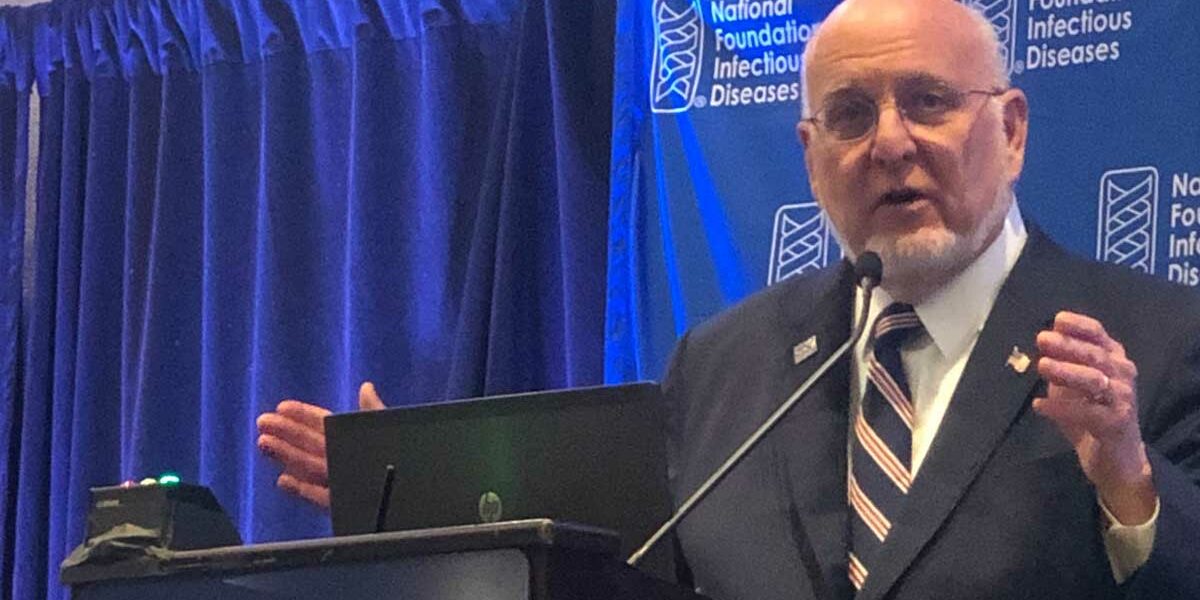 The National Foundation for Infectious Diseases (NFID) recently hosted the 2019 Annual Conference on Vaccinology Research (ACVR) in Baltimore, MD, drawing more than 250 researchers and healthcare professionals from around the world to share cutting-edge research on vaccine hesitancy; new vaccine developments to prevent Zika, dengue, and influenza; and updates on progress to combat antimicrobial resistance.
Top news coverage from the conference held on April 3-5, 2019 included the following:
Top #ACVR social media mentions:
Today, I highlighted the burden of vaccine-preventable diseases in the US, the overall importance of #vaccination, vaccination challenges, and how to move forward at @NFIDvaccines' Annual Conference on Vaccinology Research. #GetVaccinated #ACVR pic.twitter.com/jfUrMq5dgR

— Rochelle Walensky, MD, MPH (@CDCDirector) April 3, 2019
https://twitter.com/jLewnard/status/1113897334360899587
If you're at @NFIDvaccines Annual Conference on Vaccinology Research, don't miss Romain Garnier's talk at the session this afternoon, and Poster # 302 at the poster session (for another 15 minutes)! #ACVR @garnierrom1 #MIDAS #NIHfunded pic.twitter.com/I7F7KqnxDg

— Shweta Bansal (@bansallab) April 4, 2019
Shout out to #TFGH legend, Dr. Alan Hinman, for receiving the @NFIDvaccines' 2019 Dr. Charles Mérieux Award for Achievement in #Vaccinology + #Immunology at #ACVR today. We're forever thankful for your dedication to #publichealth + #vaccine advocacy!
More: https://t.co/UXnpSUDjDi pic.twitter.com/IJ2ljaSjUd

— The Task Force (@TFGH) April 4, 2019
Great talk from journalist about vax hesitancy in parents at #ACVR @tarahaelle @NFIDvaccines pic.twitter.com/KC3iZRuLQF

— Abram Wagner, PhD (@abramwagner) April 5, 2019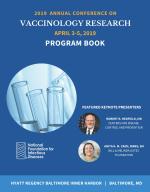 Missed the conference? Planning is now underway for the 2020 ACVR. To receive information about upcoming conferences and events, subscribe to NFID Updates.
Limited copies of the 2019 ACVR Program Book including extended abstracts and speaker bios are now available for purchase online. Note that books can only be shipped to US addresses.  
To join the conversation and get the latest news on infectious diseases, follow NFID on Twitter using the hashtag #ACVR, like us on Facebook, follow us on Instagram, join the NFID Linkedin Group, and subscribe to NFID Updates.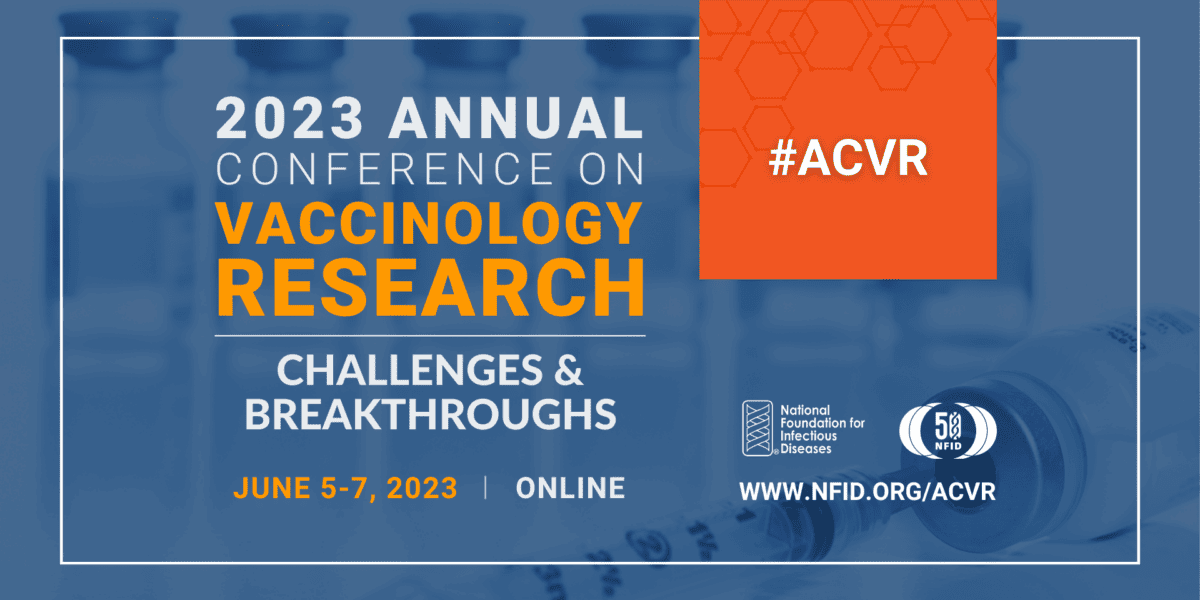 The 2023 ACVR featured new scientific findings on COVID-19, respiratory syncytial virus (RSV), influenza, and more, as decades of research are paying off